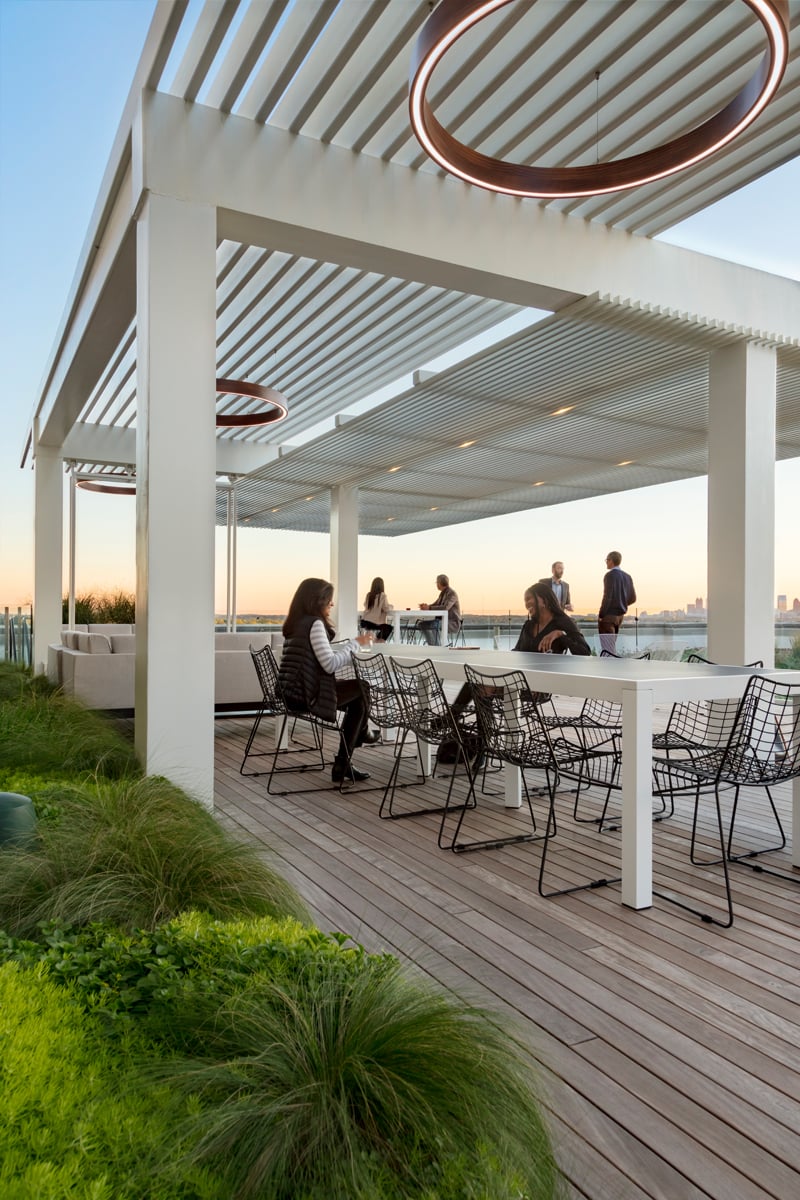 March 29, 2021
Moving the Workplace Outdoors
The pandemic has led to a boom in outdoor spaces, which is a boon for all of us.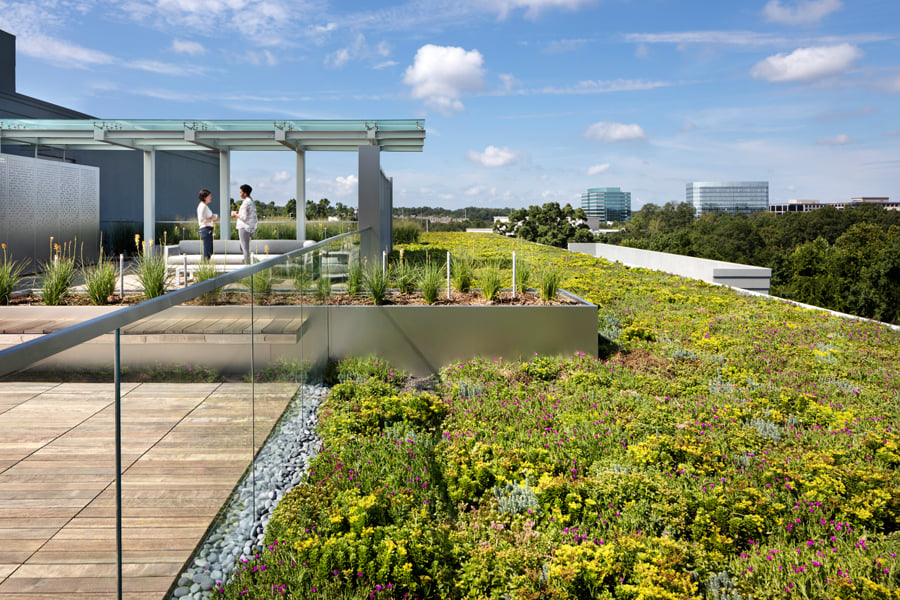 The physical and psychological benefits of the outdoors and its relation to the workplace and academia were the subject of a recent Think Tank webinar, Designing for Work Outdoors, hosted by the Atlanta office of Perkins&Will. The session was moderated by Metropolis's editor in chief Avinash Rajagopal.
"There is an increased value of outdoor space as a result of the pandemic," said Zan Stewart, associate principal landscape architecture, Perkins&Will. "Central Park in New York and the grand boulevards of Paris both emerged from pandemics. Our teams can be happier, healthier and more productive with access to nature."
"People are spending less time in lobbies, which are really marble-clad mausoleums," said Jim Irwin, president of New City Properties. "Now open space is the lobby. It's not just a sales point but makes for a better community."
Since the discussion was Atlanta-centric, it invariably brought up the BeltLine, a 22-mile green loop around the city located on former railroad corridors that encircle Atlanta. More than 1 billion dollars of private development is occurring on the perimeter park. Irwin, whose firm has projects adjacent to the BeltLine, said that what excites him as a developer is creating spaces people enjoy. "[The Beltline] is about democratizing what you experience on a human scale," he says. "If you want to see people who are black, brown, yellow, and white, speaking ten different languages, you just need to go there on any afternoon."
Emory University, already a green haven, is adjacent to the Beltline. The university's senior director of project planning and design, Robin Lackey, said that the crafting even more appealing outdoor spaces is crucial to the university as it weathers the pandemic.
"We shut down in March 2020. We immediately started thinking about opening back up," she said. "Thinking about our outdoor space was fundamental to getting our students back." Emory is now on a hybrid virtual and in-person class schedule.
"We see outdoor space as important as the buildings themselves," Lackey continued. "We set up tents outside. We set up Adirondack chairs so you could work outside. Climate, of course, is a challenge in Atlanta. How do we design for shading in summer?" She added that it was important to "create outdoor spaces that have indoor factors," like ubiquitous connection to WIFI.
Rajagopal offered a final big-picture comment as the discussion winded down. "How do you build a better relationship with nature?" he asked. "That's a rift we've built over the decades if not centuries. We're trying to bridge that divide."
The Think Tank discussions were held on February 4, 11, and 18. The conversations were presented in partnership with  GROHE, Knoll Textiles, Landscape Forms, Material Bank, Mohawk Group,  TUUCI, and Woodard Craftmade. 
You may also enjoy "The Value of Place is a Powerful Branding Tool"
Would you like to comment on this article? Send your thoughts to: [email protected]
---
Register here for Metropolis's Think Tank Thursdays and hear what leading firms across North America are thinking and working on today.