May 29, 2019
For Designers, Sustainability Science Goes Deeper Than Ever
At a recent Think Tank event, architects and interior designers at NBBJ's Seattle office discussed the challenges of sustainable specification and procurement with manufacturers.
---
Sustainability has trickled down to even the most minute decisions in the specifications for a new building, creating a dizzying level of detail that leaves Josie Briggs, a principal and interior designer for the healthcare studio at Seattle-based firm NBBJ, exasperated.
"We are expected to be like chemists," she said at the global architecture firm's South Lake Union office during a recent Think Tank event moderated by Metropolis's editor-in-chief Avinash Rajagopal.
Certifications are ever stricter—witness the tightened health and environmental declarations required in LEED v4—and benchmarks like the WELL Building Standard have added human health impacts to the equation of what makes for a sustainable building.
Briggs's healthcare clients are often on the leading edge of the Wellness movement and have the clout to influence the market. Kaiser Permanente, for example, maintains a chemicals of concern list that covers PFCs in furnishing, flame retardants, and antimicrobials. The healthcare provider is also part of a consortium of 12 companies that launched the Healthy Hospitals Initiative to take these ideas mainstream to hospitals big and small.
NBBJ principal Anne Cunningham sees that clients are receptive to the latest sustainability standards, even if they might cost more. "Culturally there is a recognized importance in doing the right thing—whatever that right thing might be," she said. "But every now and then there are clients that you are educating along the way," she added, like one who has been cleaning vinyl flooring for 50 years and is reluctant to switch to rubber or other resilient flooring solutions.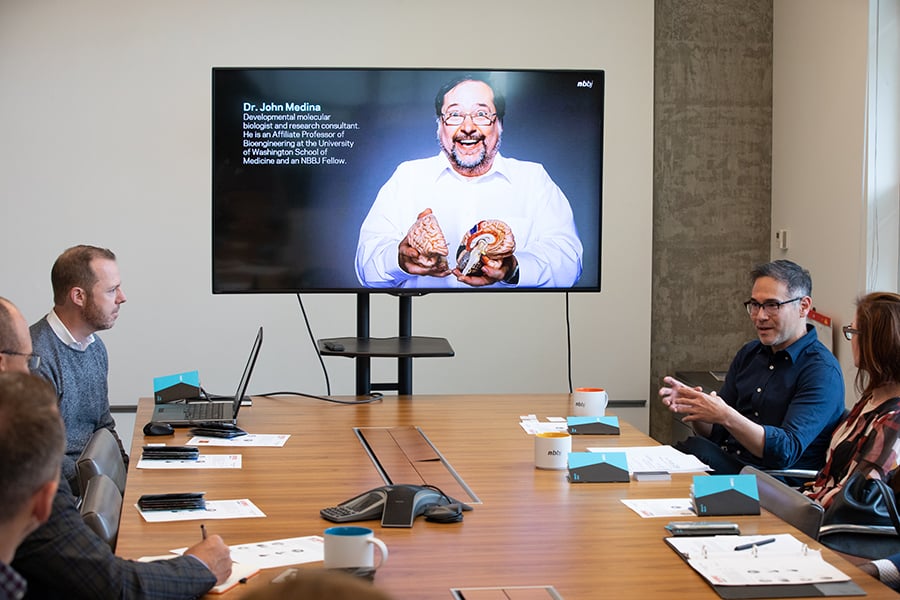 ---
Generally, architects are favorable on the current market offerings for sustainable products. "The market has brought so many more options to us now where we can make choices that are beautiful from an experiential standpoint but also are really good for people and the environment," said NBBJ senior associate Katie Davis.
But the proliferation of new materials has made it difficult for in-house libraries to keep up—and occasionally even the sustainability wave has not yet sent some toxic materials off the market. Cunningham recalled a recent box of samples labeled "known carcinogens" that were promptly returned to sender. "Why even have it on the market?" she asked.
With some sustainability criteria, like the percentage of recycled content, clients, architects, and suppliers alike struggle to know where the right answer lies. More is always better, but that creates plenty of gray areas in a specification process where just a few percentage points can make a significant difference in ease of procurement.
"You wish there were universal metrics," said Cunningham.
Some of the most aggressive notions of sustainability, like embodied carbon measurements that account for the carbon footprint of the manufacture and transport of a material, still lag behind in adoption by the A&D industry even though the UN Environmental Programme estimates that embodied carbon accounts for 11% of global greenhouse gas emissions. "Those are good benchmarks—unfortunately we're not there yet, but we're getting there," said NBBJ designer Ann Fu.
Another frontier is repurposed materials, where the positive impulse to reuse sometimes confronts the unfortunate reality of toxins from a previous era, like asbestos. But in one recent successful outcome, NBBJ salvaged timber from a bridge across Seattle's Lake Washington that was recently demolished and was able to incorporate it into the new REI headquarters in nearby Bellevue.
"They'll go from traveling over the bridge to walking over it," Cunningham said.
The Think Tank discussions were held on May 8 and 9, 2019, in Seattle. The conversations were presented in partnership with DXV/GROHE, Sunbrella Contract, and Teknion.
---
You may also enjoy "The TWA Hotel's Interiors Aim to Recapture Midcentury Glam."
Would you like to comment on this article? Send your thoughts to: [email protected]