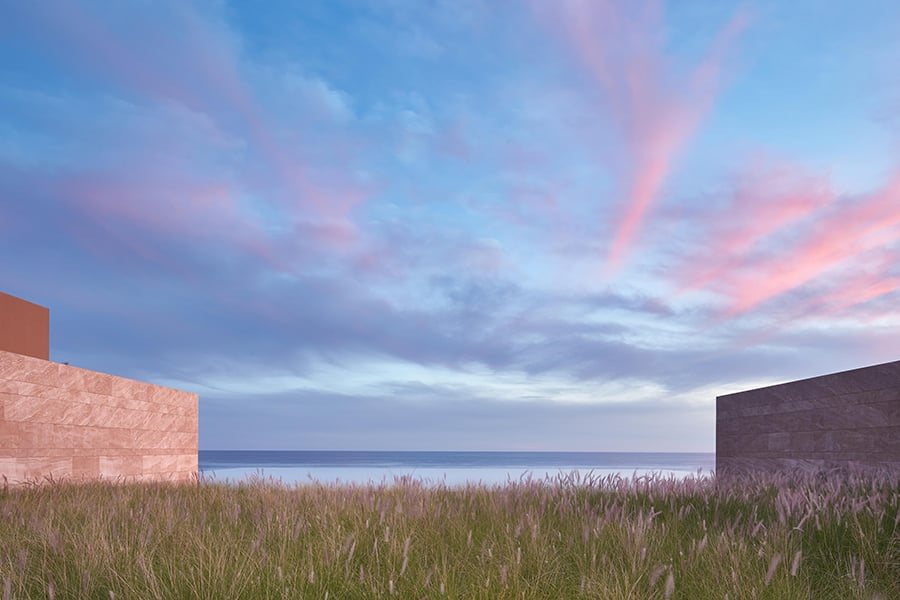 June 19, 2019
Designing for the Senses: New Perspectives in Hospitality
The art of balancing guests' different desires took center stage at the Seattle offices of Olson Kundig, where Metropolis editor-in-chief Avinash Rajagopal moderated a discussion with architects and experts.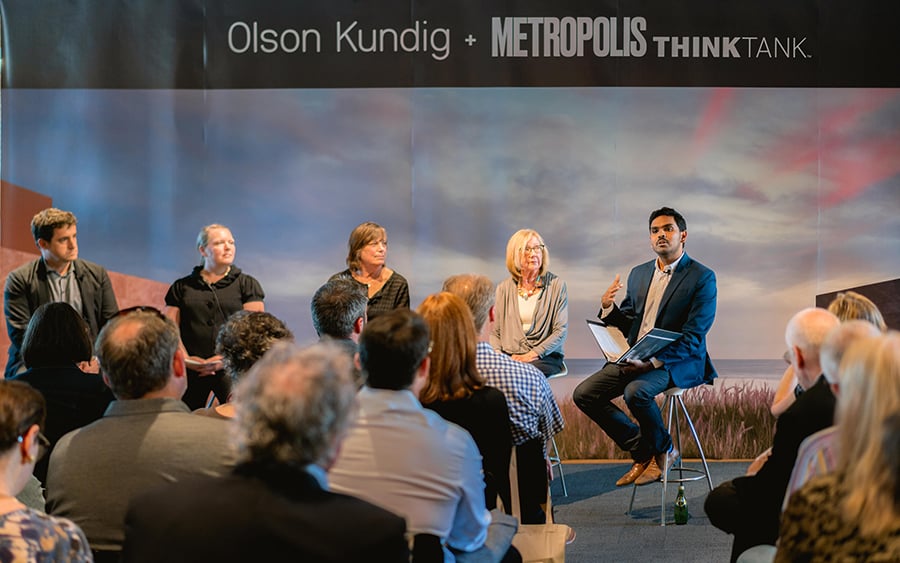 ---
The hospitality industry faces a conundrum when it comes to pleasing clients. Travelers today have diverse expectations—while some wish to unwind and relax, others might be yearning for exciting adventures—and want personalized experiences no matter where they go. Hoteliers are waking up to the challenge of providing something for everyone, while also making sure that their facilities are healthy and nurturing for all.
This fine art of balancing different desires took center stage at the offices of Olson Kundig in Seattle's Pioneer Square neighborhood, where Metropolis editor in chief Avinash Rajagopal moderated a discussion on design for the senses. While Rajagopal acknowledged a basic first principle for the industry—"hospitality spaces should be designed for pleasure"—the thinking on designing sensory experiences offers considerable nuance on how to achieve that goal.
For Barbara Erwine, author of Creating Sensory Spaces: The Architecture of the Invisible, the biggest challenge is not letting the intuitive nature of design yield too much in the sensory realm to the exacting standards of engineering, which for example might set one-size-fits-all temperature or acoustic standards. "The design of the sensory realm falls between those two disciplines," she said.
While Kevin Kudo-King, a principal at Olson Kundig, acknowledges the intuitive nature of his firm's practice, he finds opportunities for subtle intentionality. "It doesn't have to be extravagant—it can be just having that window in the right place when you walk into a room to frame a great view," he said.
On a larger scale, Kudo-King employed that methodology at the JW Marriott Los Cabos Resort with hallways as well as outdoor architectural elements that dramatically frame the Pacific horizon.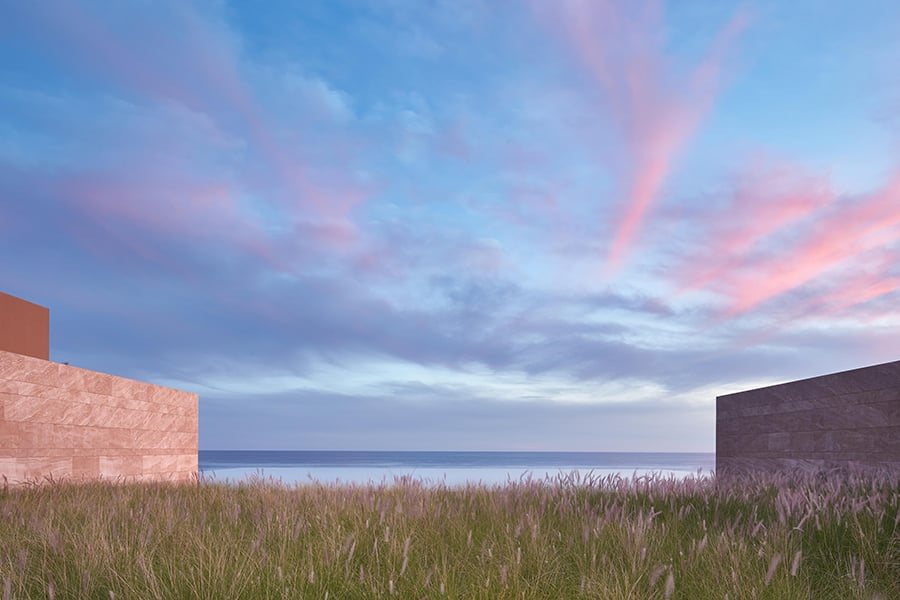 ---
The resort is also innovative for its back-of-house philosophy, ensuring natural light in break rooms and other amenities to make the workday experience more pleasant for staff, which can pay dividends for creating a truly hospitable atmosphere where the resort treats the staff the way it wants the staff to treat the guests.
"The folks that help around the resort spend the most time in these spaces and they will work there for a long time if the spaces they work in are high quality," argued Heather Burpee, an architectural research professor at the University of Washington.
While the visual sense predominates for the human species, the hospitality industry has cultivated other sensory experiences in order to build brand loyalty, Erwine said. "Many hotels have a branded scent they use within their establishment and if they send you a mailer afterwards, it will be scented to reignite your memory," she explained. Interior designers should harness these other sensory experiences, from haptics to acoustics, in order to inculcate a unique and memorable experience for guests.
---
In her architectural consulting, Erwine said, she will ask questions like, "Where is that thermal alcove you want to curl up in? How does one create a puddle of quiet to open up the mind?"
The world's existing legacy hospitality spaces offer much to delight the visitor's senses. Panelists reminisced about their travels—from the layered sensory experience of hot and cold, light and dark, big and small at the Swiss thermal baths in Vals to the distinctive door handles on Le Corbusier's Ronchamp cathedral to the late summer quiet after the crowds abate at the Glacier Hotel in Montana.
These touchstones are both a fount of inspiration and an uphill battle for designers hoping to answer the elemental question posed by Kudo-King: "How can we create spaces that are transformative and truly special?"
The Think Tank discussions were held on May 8 and 9, 2019, in Seattle. The conversations were presented in partnership with DXV/GROHE, Sunbrella, and Teknion.
You may also enjoy "Junya Ishigami's Stone-Canopied Serpentine Pavilion Is Set to Open."
Would you like to comment on this article? Send your thoughts to: [email protected]