December 31, 2009
Our Most Popular Stories of 2009
With only about a dozen hours to go before the Champagne corks start careening for the New Year and a new decade, now seems like a good time to look back on some of the highlights of dear, dwindling '09. Here, then, are our most popular stories of the year–both those that were first published […]
With only about a dozen hours to go before the Champagne corks start careening for the New Year and a new decade, now seems like a good time to look back on some of the highlights of dear, dwindling '09. Here, then, are our most popular stories of the year–both those that were first published in the magazine and those that appeared online only, ranked according to the number of times they were viewed on our Web site. (Note: this list only includes stories published in 2009–otherwise, perennial favorites on the photographer Olivo Barbieri, Google's headquarters, and XXXL design would have cracked the top ten.) Happy reading, and happy New Year!
1. Flat-Out Amazing
By Mimi Zeiger
Appearances are deceiving in one contemporary-art collector's backyard.
This look at a vertigo-inducing backyard installation by Thom Faulders drew tons of viewer traffic, thanks in part to an irresistibly lowbrow quote from the client (a VP at Apple): "I wanted someone to barf when they look at it." The folks at Gizmodo, Huffington Post, and other highly-trafficked blogs took that comment and ran with it–e.g., "Apple Exec Wants You To Puke All Over His Mind-Bending Backyard Deck"–and "Flat-Out Amazing" quickly climbed to the top of the our most-viewed list. As you'll see, not all our popular stories we're quite that sensational. Check out the full list after the jump.
.
2. IDEO's Ten Tips for Creating a 21st-Century Classroom Experience
.
3. The Joy of Stumbling
By Karrie Jacobs
An Internet search engine dedicated to serendipity and surprise faces growing pains.
.
4. Harvesting the Wind
By Suzanne LaBarre
Three young French designers hatch an ingenious plan to use existing infrastructure to create clean energy.
.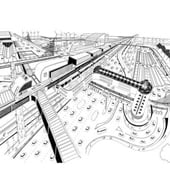 5. Rethinking the Interstate
By Karrie Jacobs
What if we used our 46,000 miles of highway as the backbone of a new 21st-century infrastructure?
.
6. Product Panic: 2009
By Bruce Sterling
What's an industrial designer to do in the midst of economic chaos? Our columnist offers some career advice.
.
7. What is Good Design?
By Martin C. Pedersen
(Note: This is just the introduction to last March's special product issue–if you were to count all of the "What is Good Design?" parts as one story, it would be by far our most popular of '09.)
.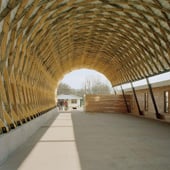 8. Life After Sambo
By Suzanne LaBarre
Founded by the late Samuel Mockbee, the Rural Studio has now morphed into a hothouse of practical and pragmatic design, helping students to redefine the terms of socially relevant architecture.
.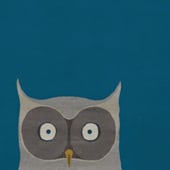 9. The Metropolis Holiday Gift Guide
By Mason Currey
Last-minute suggestions for design devotees and architecture aficionados
.
10. Ultimate Client
By Suzanne LaBarre
After designing offices for some of the leading environmental groups in the country, Envision Design takes on its biggest challenge yet: creating a new headquarters for the U.S. Green Building Council that puts the organization's ideas—and ideals—into action.
.
11. Open-Ended Learning
By Paul Makovsky, Martin C. Pedersen, Kristi Cameron, and Randi Greenberg
A survey of outstanding K–12 schools underscores the compelling ways that architects and designers respond to the changing nature of education today.
.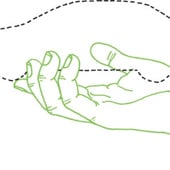 12. Within the Product of No Product
By John Hockenberry
What are the implications for industrial designers if the strongest consumer impulse becomes not buying?
.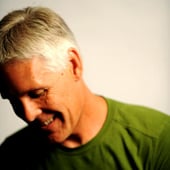 13. Project M: Thinking Wrong, Doing Right
By Elizabeth Evitts Dickinson
John Bielenberg broke creative ground in his graphic design career. Now he wants to transform the industry itself.
.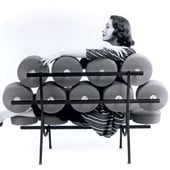 14. Nelson & Company: Iconic Workplace
By Paul Makovsky and Belinda Lanks
George Nelson—architect, industrial designer, writer, editor, gadfly, and master impresario. Now the talented team behind one of design's great figures reveals the method to the madness—and how his greatest genius may have been his skill in bringing them together.
.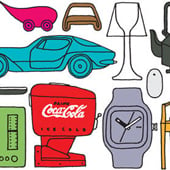 15. The Children of Raymond Loewy
By Deyan Sudjic
A curious lineage exists between the dapper Frenchman and today's contemporary stars.
.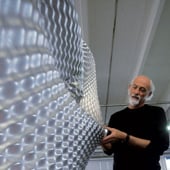 16. Next Big Thing
By Peter Hall
Ross Lovegrove's new series for Artemide is just the latest in the company's 50-year investment in important designers and state-of-the-art research and development.
.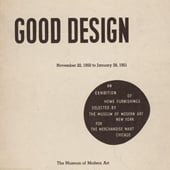 17. A Good Argument
By Peter Hall
The 20th-century definition of "good design" was driven primarily by form. Today the stakes are too high, and the world too complex, for a superficial response.
.
18. Photographer Julius Shulman Dies at 98
By Mason Currey
Metropolis presents a slide show of some of the legend's most remarkable images.
.
19. Parking Outside the Box
By Val Moses
A neglected urban form finally gets some respect.
.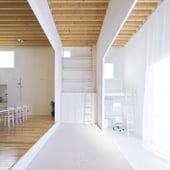 20. Layered With Meaning
By Cathelijne Nuijsink
A sequence of stepped floors and narrowing apertures gives a Japanese house a dramatic sense of privacy.
.