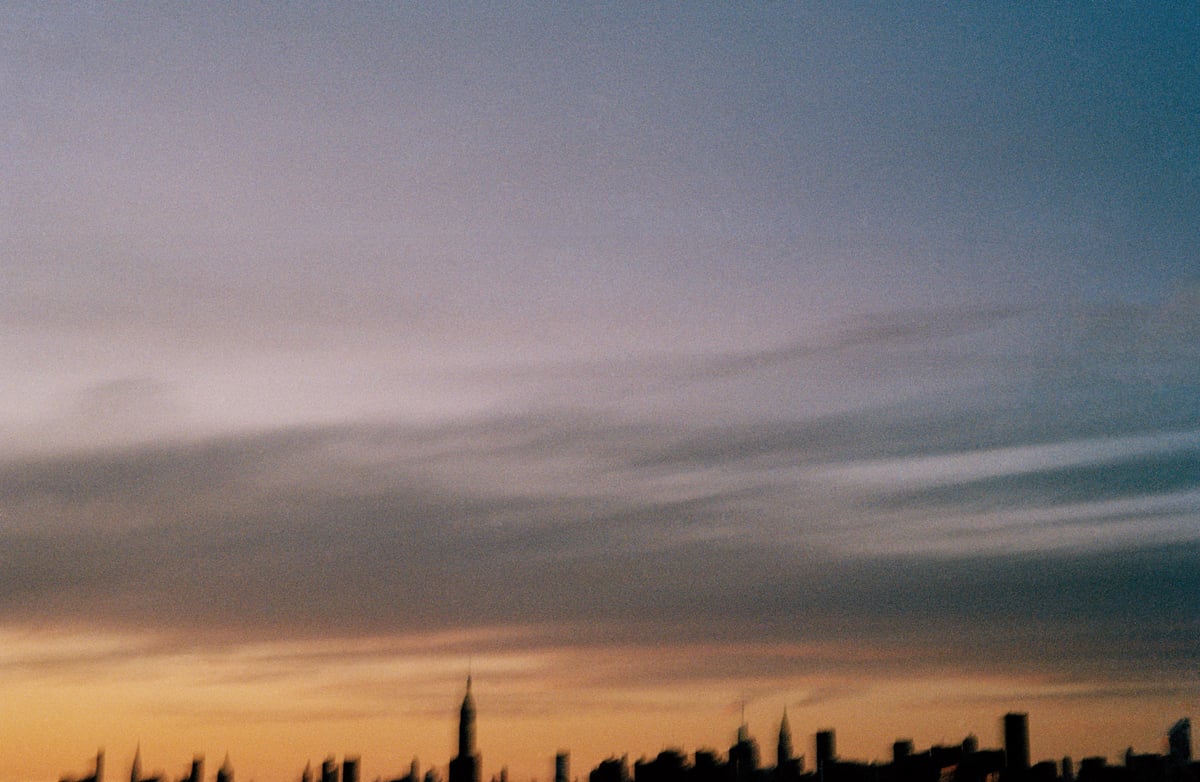 May 3, 2016
Preview the Best Exhibits of NYCxDESIGN 2016
We highlight the festival's top exhibits—and the designers and curators behind them.
Portraits and street photography by Laurel Golio and Mark Wickens; Product photography courtesy the manufacturers
---
Since the inaugural NYCxDESIGN in 2013, the citywide celebration has grown rapidly in size and influence. It is now much more than a showcase of objects; it taps into the creative culture of the city as a whole. (See our guide for the full story.) Behind the event's success are a host of determined people—the designers of the many projects and products presented below, but also city officials, organizers, curators, retailers, and entrepreneurs. So along with highlights from exhibits around the city, we also feature a few of the movers and shakers who strive each year to reinvent New York City as one of the most important design hubs in the world.
Downtown Design Festival
Collective Design
Bklyn Designs
Design Pavilion
WantedDesign
A Few Good Things: New Designs from Norway
Tribeca Design District Night
designjunction
Sight Unseen
ICFF
Soho Design District
---
---
James Sanders, principal of JS+A Studio, is the director of the Seaport Culture District.
Portrait by Mark Wickens
---
For a second year, the South Street Seaport is transforming into lower Manhattan's cultural hub for all things design. Curated by architect and urbanist James Sanders, this platform is hosted by the Howard Hughes Corporation in preparation for the inauguration of the Fulton Market Building later this year and Pier 17 in 2017.
The Seaport Culture District will open with the Downtown Design Festival—two weeks of activities and programs that reflect the growing creative industry in the area, with exhibitors spanning everything from architecture, urban planning, and design to interactive media, video, and film.
One of the many highlights is the result of a newly formed partnership with Parsons School of Design's Impact! project. This exhibition will showcase student work, some of it in collaboration with industry partners. The projects range across product, lighting, fashion, and strategic design and management, and they focus on pressing social issues.
Another attraction will be the Downtown Dialogues, a daily conversation between an emerging entrepreneur from the local design industry and a noted New York design critic or curator. Confirmed speakers for the seven-day series include Paola Antonelli, director of MOMA's design department, Gregg Pasquarelli, principal of SHoP Architects, and Andrew Essex, CEO of the Tribeca Film Festival. The dialogues are open to the public and will be followed by a reception for guests and speakers.
Shoppers will also be able to peruse a selection of local design products at the Seaport Studios Design Market. This retail event will be set up on the ground level of the Seaport Studios through the end of June. —Estefanía Acosta de la Peña
​
Parsons School of Design will host the Design for Care exhibition, which considers the way we use our clothes, from wearing to washing. Part of Impact! and presented in partnership with Tide, the show is part of a larger set of proposed design solutions for social concerns.
---
Collective Design
May 4–8
Skyline Clarkson Sq., Soho
---
Steven Learner is the founder and creative director of Collective Design.
Portrait by Laurel Golio
---
If there is one stop on the NYCxDESIGN circuit where gleaming Art Deco artifacts and innovative contemporary art look equally at home, it's under the roof of Collective Design. The fair, now in its fourth year, showcases objects from the 20th century to today, giving equal attention to established companies and emerging ones.
And while there's plenty to ogle, the works chosen are exhibited on account of more than just their aesthetic appeal. This year, for example, the fair will spotlight work from Cranbrook Academy of Art's 3D Design Department as part of the Fine Design for the End of the World exhibition. "Collective Design is committed to presenting the most exciting design voices today," says Steven Learner, the event's founder and creative director. "We want to provide a platform for a broad audience to experience this compelling new work in a unique setting."
The fair's memorable location is once again the 60,000-square-foot Skylight Clarkson Square. "The industrial character of the venue really provides a dramatic backdrop for the works," says Learner. And nowhere will the backdrop be as impressive as in the immersive exhibition by Japanese design studio Nendo, which will lead visitors from the venue entrance to the heart of the fair as part of the Collective Influence exhibition. This annual presentation highlights the work of a distinguished designer selected by Collective's design council. —Dora Vanette​
Turi Heisselberg Pedersen's ceramics bring organic form to these three vases, which will be on display at J. Lohmann Gallery's stall.
Humberto Campana will show their plush sheep's-wool-and-ipê- wood seat at Friedman Benda's booth.
Zhang Zhoujie's pointed and geometric Brass Heart Chair will be on view at Gallery ALL's space.
Presented by Galerie Negropontes, the Petit Frank armchair by Herve Langlais dresses up the traditional leather chair in cowskin.
Mauricio Paniagua and Tony Moxham's spiky ceramic urn will be at ADN Galeria.
---
Bklyn Designs
May 6–8
Brooklyn Expo Center, Greenpoint
---
Hana Getachew, founder of Bolé Road Textiles, is exhibiting at Bklyn Designs.
Portrait by Laurel Golio
---
This year, Bklyn Designs returns with a larger event and a more diverse group of exhibitors. Since 2003, the show has provided a platform for the borough's new and more seasoned creative entrepreneurs. "This was the first design show dedicated exclusively to Brooklyn talent," said Carlo A. Scissura, CEO and president of the Brooklyn Chamber of Commerce, "and after last year's wildly successful relaunch, the 2016 edition will put our design scene on the map like never before."
The exhibitors will be a collection of Brooklyn's most renowned designers, as well as emerging names selected by a panel of experts. New talents like Bolé Road Textiles, Cam Crockford Design, and Calator Design by Leonard Ursachi, will be seen alongside established brands such as designer and builder Mark Jupiter and the multidisciplinary studio Think Fabricate.
Attendees from designers and architects to industry leaders and store buyers, can look forward to a weekend of workshops, installations, pop-ups, design-centered talks, and more. With activities ranging from Imagination Playground, an innovative play space by architect David Rockwell, and an open portfolio review for young designers hosted by American Design Club (AmDC), the event is sure to attract visitors of all ages. AmDC is also organizing NYCxDESIGN Destinations: Cornhole, a gallery of bean-bag-toss boards designed by surprise guests.
Sure to be a highlight is Bklyn Buys, a marketplace featuring handmade ceramics, jewelry, and other accessories from locals like Lesh, WrenLab Ceramics, and Michal Lando Design, as well as the work of jewelry students from Pratt Institute. The venue will also be crawling with offerings from some of the area's most popular eateries, bars, and cafés on a rotating schedule. Activities will kickoff at the Brooklyn waterfront with a key note and panel moderated by Metropolis's Susan S. Szenasy. —E.A.P
Talbot & Yoon's Bob Lamps, hand cast concrete with recycled glass aggregates.  
danielmoyerdesign + Tattly's drINK. "drINKers can doodle, draw, and design on the furniture with markers, or themselves, with a selection of Tattly's temporary tattoos. Running the course of the event, the ever-developing masterpieces of art/furniture will be offered for sale at a silent auction to raise funds for Brooklyn's own Sean Casey Animal Rescue."
Sam Keene's BITS Floor Lamp, made of spalted maple, antique auger drill bit, steel gardware, linen shade and cloth-wrapped chord.
Modify Furniture's Drop-In accessories let you organize your space with flair.
Mark Jupiter's Carved Walnut table is custom-made from solid American black walnut.
A line of Bubble planters by Come Out to the Coast is handcast in gypsum cement.
---
Design Pavilion
May 7–11
Astor Place Plaza, East Village
---
Ilene Shaw is the producer of Design Pavilion at Astor Place.
Portrait by Mark Wickens
---
Astor Place is a very busy node in Manhattan's East Village, home to campuses of the Cooper Union and New York University, and to offices of IBM, Facebook, and others. During NYCxDESIGN, the neighborhood will be buzzing with even more activity. The plaza will host the Design Pavilion, a caravan of installations, events, and talks that will highlight how integral design is to our everyday lives.
Six pop-up pavilions will explore many different topics ranging from the artful to the environmental. Snarkitecture— the half-architecture, half-art, Brooklyn-based design practice—is planning a vaulted folly with projections depicting lower Manhattan's changing skyline, in particular architect Rafael Viñoly's slender skyscraper at 125 Greenwich Street. Huddled underneath the arched structure will be DuPont Corian's Blur Bar, a 35-foot-long display capable of accommodating talks and fitted out with the company's patented smartphone charging surface. Visitors will also have the chance to inspect the latest innovation from Ecovative, the biomaterials company that has previously furnished its mushroom-based building blocks for David Benjamin's 2014 MoMA PS1 YAP pavilion. Harry Allen, who is also creative director of Design Pavilion, designed the eco-friendly folly.
Conversations and lectures will be held at nearby venues including the Cooper Union and Parsons School of Design, where speakers from the Design Trust for Public Space and the New York City Department of Design and Construction will discuss the relationships between design and community. —Komal Sharma
Snarkitecture's design concept for their Design Pavilion installation
DuPont Corian and Joe Doucet's 35-foot Corian Blur Bar installation
Poche vase by Justin Bailey is part of American Design Club's exhibit.
American Design Club's Whisp by Müzz Design encases your plants in gossamer-like veils of wire.
---
WantedDesign
May 7–17
Sunset Park, Brooklyn
May 13–16
Terminal Stores Building, Chelsea
---
Visual Magnetics' Modular Magnetic Wallcovering by Dusen Dusen
Now in its sixth edition, WantedDesign will pack a lot into a ten-day period. This year's comprehensive lineup features more exhibitions, conversations, and workshops, and will pay special attention to emerging design practices.
The Designer Maker Entrepreneur exhibit, for instance, will highlight the best makers from all over the country and explore how these designers have developed entrepreneurial skills alongside their craft. Industry City Makers will reveal how Brooklyn has nurtured making culture. The Material Exploration & Playfulness workshop, meanwhile, will aim to foster networks among young designers, students in America and beyond, and manufacturers.
Adding a cerebral background to all this activity will be a conversation series co-presented with Metropolis. The talks, which will feature speakers such as Cooper Hewitt director Caroline Baumann and Bernhardt Design president and creative director Jerry Helling, will cover design in several different registers, sussing out its relation to science and cultural identity, among other subjects.
The main thread, however, will concern the business of making, as illustrated by the Launch Pad program. Since 2013, Launch Pad has successfully paired young talents with manufacturers. "We realized that independent designers needed a special format to introduce their project properly and not be lost in the middle of more established manufacturers and brands," says Odile Hainaut, a cofounder of the initiative. "For us, the goal is to push the communication around those designers." —K.S.
Studio Szpunar's Prop-Paged chairs by Polish designer Ernest Winczyk
Nursery Works' Novella nook
FilzFelt Bloomx wool screen
Mangrove table by Neal Feay Co. and Noé Duchaufour Lawrance for Transatlantic Creative Exchange
---
---
The Ildhane cast-iron candleholder designed by Anderssen & Voll for Nedre Foss Gard
---
WantedDesign will add to its extensive coverage of international talent with this showcase of Norwegian design. Curated by Metropolis's editorial and brand director Paul Makovsky, the exhibition proposes that we should use fewer but better things in our daily lives. Noting that a garage in a middle-class home in Los Angeles today is likelier to house several hundred storage boxes than a car, Makovsky says, "At a time when we all have too much stuff, we need to rethink our approach to design."
The show will bring together ten emerging Norwegian design studios that have done just that, creating sustainable objects that highlight functionality through simplicity. From Kristine Five Melvær's beautiful woven blankets to Lars Beller Fjetland's handcrafted silverware, the products demonstrate the wide range of aesthetics popular in Norwegian design. The aim of the show will be to encourage collaborations with American manufacturers and retailers—a table by Martin Solem for Bernhardt Design sets the example.
—Avinash Rajagopal​
The Monstera cutlery project is a collaboration between Lars Beller Fjetland and the Bergen-based jewelers Theodore Olsen.
Canary Wharf brush by Fimbul
NOIDOI's On the Edge lamp for Menu's 2016 collection, Modernism Reimagined
Runa Klock's Core table lamp made of Norwegian Lundhs Blue stone
---
---
The designer co-op Colony Studio will host several events during NYCxDesign, including the Collection Two.
---
On May 12, Tribeca Design District will be given over to Tribeca Night, a design crawl that NYCxDESIGN visitors shouldn't miss. Several showrooms, such as David Weeks Studio (a cohost last year), R & Company, and Uhuru, will participate by opening their doors to design acolytes. Jean Lin, founder of Colony, the self-styled "designers' co-op," will launch the festivities with the Collection Two, a collaborative event featuring the work of the collective's 17 member designers.
Showing their work at Colony's Canal Street showroom will be Vonnegut/Kraft, whose Crescent Lounge Daybed was a standout at NYCxDESIGN 2015. The design outfit will unveil a new dining table this time around. Hiroko Takeda will present one of her highly architectural, handwoven textiles, while designer Flat Vernacular, whose work largely features ornate wall patterns and prints, is also planning an installation. The five-day-long exhibit will promote local talent whose designs will remain on Colony's showroom floor after the event wraps up.
The Collection Two is especially important for Lin, whose new enterprise, Colony Consult, will launch there in response to the co-op's recent growth. "The global design world is paying closer attention to the independent American market than ever before," she says. "And Colony is a conduit for those who see the value of working with and understanding this market." —Dana Snyder
David Weeks Studio will present the Otto Collection.
Uhuru's Contract Wire chair comes in shades of yellow, gray, and mint, and can be outfitted with sleek cushions.
Colony's collection includes the KWH's Radial/Dovetail coffee table, Column tables by Moving Mountains, Cyrus Light by Bianco Light & Space, and Fort Standard's Foundation table.
---
---
Brooklyn-based Nao Tamura is showing a specially commissioned work at the Chamber NYC Gallery.
Portrait by Laurel Golio
---
The U.K.'s leading design exhibition, designjunction, will alight on NYCxDESIGN for the second consecutive year. In collaboration with Dwell on Design, designjunction will feature an eclectic mix of iconic designs from more than 20 European brands like Finnish studio Artek, as well as newer, contemporary designers.
"Visitors will get to see Dutch designer Hella Jongerius's reinterpretation of Alvar Alto's classic Stool 60," says Will Sorrell, deputy director at designjunction. Also on display are furnishings by the heritage Welsh mills of Melin Tregwynt and a set of vibrant, whimsical enamel crockery called Splatterware by lighting designers Dyke & Dean. "I'm particularly interested to see how they aficionados handle a very different functional object," says Sorrell.
The venue will also host a pop-up by shared workspace pioneers WeWork. "Coworking spaces are quickly taking over as the favored office environment and will be of massive importance to the furniture and lighting industries for the next decade," Sorrell reasons. Furnished by Muuto in the simple, elegant aesthetic of Nordic design, and situated alongside an Illy café, the underlying suggestion here is that design, unlike art, is not to be seen from a distance, but to be touched, sat in, and enjoyed with a cup of coffee.
Additionally, there will be a series of talks presented by Dwell on Design. The long list of eminent designers, curators, and industry leaders brought together by Dwell's Amanda Dameron includes illustrator and author Bob Gill, Caroline Baumann of the Cooper Hewitt National Design Museum, Dakin Hart of the Noguchi Museum, Todd Simmons of IBM, Mikael Ydholm (who heads research at IKEA), Bradford Shellhammer from eBay, and designer Brad Ascalon, known for his sculptural lounge chairs and tables. Identifying the essence of this wide range of programming, Sorrell notes, "We want it to be a place to connect, work, relax, and learn." —K.S.
This year's iteration of designjunction New York will feature a coworking pop-up by WeWork that will be in keeping with the company's spaces in Manhattan (above) and elsewhere.
Ronan and Erwan Bouroullec's Kaari Collection for Artek is a line of tables, seats, and shelving.
Dyke & Dean's kitchenware includes this white and blue enamel plate in its Splatterware range.
---
---
Moscow-based Crosby Studio will present its eponymous library and chairs.
From architecturally inspired powder-pink shelves by Moscow-based Crosby Studios to graphic rugs and bone-inlay accent furniture by Brooklyn's Aelfie, Sight Unseen Offsite is once again proving its position as the leading platform, with a finger on the pulse of emerging trends.
This year's showing, which will be gathered around TOPO, a large immersive installation by New York architecture studio Leong Leong, will present more than 60 rising talents in art and design, both international and domestic. The links between geographically removed design centers are highlighted through long-distance collaborations pairing five American studios with five Norwegian counterparts. Chosen by Sight Unseen's founders, Monica Khemsurov and Jill Singer, they will show what dream teams such as Assembly Design and Morten & Jonas or Seattle's Ladies & Gentlemen Studio with Bergen-based Vera & Kyte can do.
The connections presented at Sight Unseen span not only geography, but time as well. As part of the exhibition Furnishing Utopia, 11 designers will offer their interpretations of the 19th-century Shaker furniture tradition. The works on display, which range from small home goods to larger pieces, will be presented alongside historic Shaker artifacts on loan from the Hancock Shaker Village Museum.
According to Khemsurov, other motifs making an appearance at the event will include perforated metal and Op Art patterns. "But I don't want to give too much away," she says, "because trend-spotting is half the fun of attending!" —D.S.
The work of Studio Gorm will be featured among several other young designers in the Furnishing Utopia exhibition.
Design outfit Other Kingdom will unveil a new collection.
The Polka Dots vase by Brooklyn designer Matthew Ward
---
ICFF
May 14–17
Javits Center, Hell's Kitchen
---
RISD's The Narrative of Making exhibit will include Griffin Boswell and Ruth Henry's Caterpillar Lounge.
---
While NYCxDESIGN will be packed with must-see events, there is no question that ICFF remains the headlining show. In its 28th year, New York's largest design fair is once again expanding—this time the exhibition floor has grown by 30 percent, welcoming some 150 new brands over two floors of the Javits Center.
As expected, the four-day show will be teeming with exhibitions, panel discussions, and top industry awards. On the showroom floor look out for sleek new lighting designs by Lambert et Fils, Molo's sculptural Benchwall, and various reimagined classics, including Mater's tribute to Danish designers Ejvind A. Johansson and Jørgen Bækmark.
ICFF has a great track record for showing of high-end design by established companies, but it's also a way for emerging talents to get their foot in the design-world door. This year it will give a platform to young designers from more than 20 countries, including Spain, Brazil, and the Philippines, while ICFF Studio, presented by Bernhardt Design, will award up to ten scholarships to aspiring designers. "Expect to discover both what's already outstanding and what is coming up next," promises Kevin O'Keefe, ICFF's event director. And there's room for more than just New York's design offerings in the fair's 165,000 square feet of space—this latest edition will also showcase selections from design weeks around the world, including Tokyo and Barcelona. —D.S.
Blu Dot's Field Chair is set back on its legs to encourage sitters to relax.
Apparatus Studio's sleek mark Portal table
Niche Modern will present the blown-glass Niche Pinch Pendant
Angeletti & Ruzza's Fantini Mint faucet
Pratt Institute will present Bronsin Ablon's room divider of brass, white oak, ash, and gold leaf.
Stelton will present aluminum and brushed-brass Peak Bonbonniere containers by Mikaela Dörfel.
---
---
Francisco Gomez Paz's Mesh lamp, presented by Luceplan, allows you to control the flow of light, with intermittent LED lights scattered along the steel fixture.
---
Soho Design District's (SDD) member designers will open their doors for two days during NYCxDESIGN. The initiative launched last year as a means of preserving and promoting Soho as a historic design destination and will now expand from its original eight members to 21. Though SDD began as a forum for discussion on rising rents in the area, it is thanks to its participating designers that Soho thrives as a shopping hub that attracts people from around the world. This year, visit Gandia Blasco's collection of simple, muted outdoor furniture; century-old Poltrona Frau's handcrafted leather works; the Republic of Fritz Hansen, whose collection includes a number of Danish-style pieces; and Cassina, renowned as the world's only producer of Le Corbusier's furniture designs.
"Thanks to the dedication of our members and NYCxDESIGN, and to the support of our partners," says Dahlia Latif of Artemide and Soho Design District, "SDD has been able to plan initiatives to promote not just our showrooms but design in NYC overall." SSD's free shuttle buses, which connected its showrooms to ICFF last year, will also stop at Wanted Design, designjunction, the Seaport District, and Pratt Institute's Brooklyn campus. —D.S.
Moroso will show Daniel Libeskind's architectural but soft Gemma chair.
Jens Risom's T.710 small side tables are available at Design Within Reach.