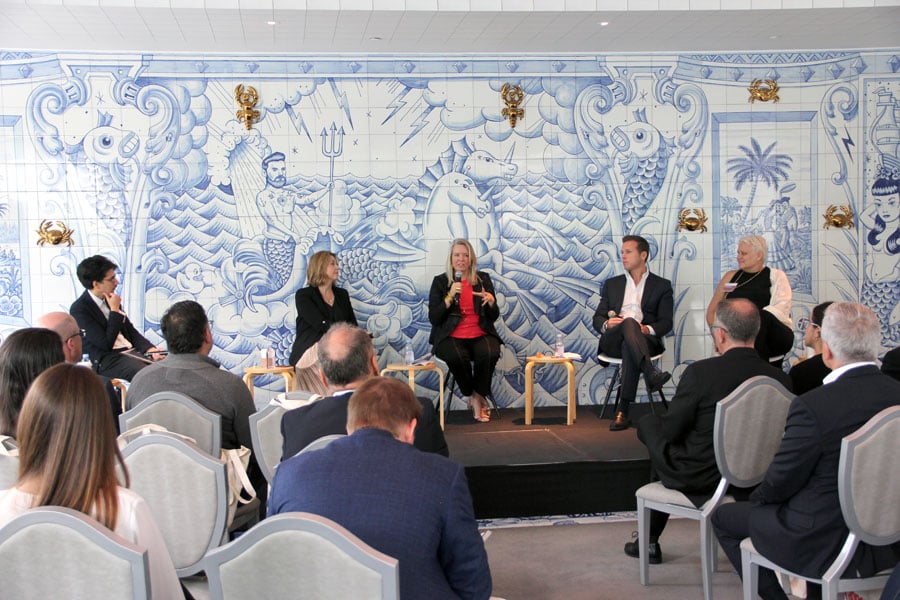 November 27, 2019
Putting Experience in the Driver's Seat
At Gensler's Miami office, a panel of experts weighed in on bringing hospitality spaces to life.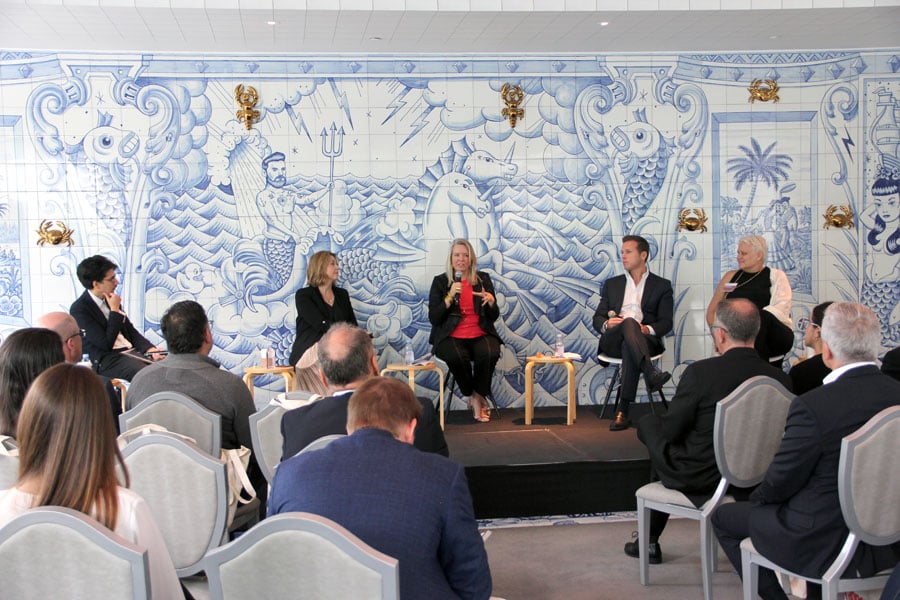 ---
Speak to anyone in the hospitality industry, and the conversation will quickly turn to one buzzword: "experience." There's a reason why—whether used as a verb or noun, "experience" makes for a useful framing, or indeed, anchoring, device. A recent Think Tank panel hosted by Gensler Miami offered a case in point. 
"What are the drivers of an experience?" asked designer Diana Farmer-Gonzalez, co-managing director of the firm's outpost in the Brickell neighborhood of downtown Miami. The prompt set the discussion off in a few targeted directions, including demographics. Farmer-Gonzalez was happy to put some distance between "experience" and its close cognate "millennials," because, after all, who, regardless of age or ability, doesn't want to experience something new and interesting, she pondered. Travelers are becoming more active across the board, and the sheer variety of hospitality options on the market reflects that.
But Farmer-Gonzalez also looked to speak to industrial players in the audience, among which several Gensler clients figured. "Brand intention has to come before experience," she said, leaving it up to her fellow panelists to fill in the contours. Blandine Seguin, head of design and technical services of the global boutique hotel citizenM, pointed to the company's tagline—which apposes "affordable" and "luxury"—and its core user group, business travelers. For Seguin, knowing and disclosing this fact doesn't box-in the Dutch chain, on the contrary, it frees it to seek out innovation at other levels. If citizenM guest rooms are pro forma, its social spaces are frenetic and somewhat tailored to local context.
As to this last detail, Seguin alluded to citizenM's practice of contracting artists for exterior murals. The success of a hotel venture—particularly an independent one—relies on such partnerships, said Brent Reynolds, CEO and managing partner of real estate company NP International. In place of "experience," Reynolds substituted "activation," by which he meant "improving the connectivity of an area." Describing a new development in Coral Gables, he admitted to "leaning on the side of having almost too much programming"; in addition to residential and hotel lodging, the project incorporates elements of coworking, retail, and F&B, nearly all of which is pushed down to the street level.  
With such a dynamic mix in place, Reynolds acknowledged the need to flex. Leveraging a neighborhood's existing strengths doesn't necessarily translate into long-term leases, forcing operators to be more responsive than they ever before. "Recovery is key," he said, leading the fourth panelist, Jennifer Hawkins, to make the connection to wellness and surgery-related recuperation, which hold sway in a market like Miami.  
Hawkins, who heads up an eponymous PR firm specializing in travel and lifestyle, underscored the importance of place in a highly competitive, fast-changing market. Authenticity, she maintained, spans branding and communications right down to staffing. (On the subject of staff, Seguin offered the alternative designation of "ambassador," suggesting an augmentation not just in job description but also status.)
The conversation here ended where it began, with Farmer-Gonzalez's emphasis on intention. From the panelists' remarks it became clear that those working in hospitality—from operators to designers—need to do more than keep on top of shifting trends and pander to increasingly savvy travelers. They have to pull back to track where "experience" first begins and how it might feed into the next one.
---
The Think Tank discussions were held on November 13 and 14, 2019, in Miami. The conversations were presented in partnership with DXV/Grohe and Tuuci.