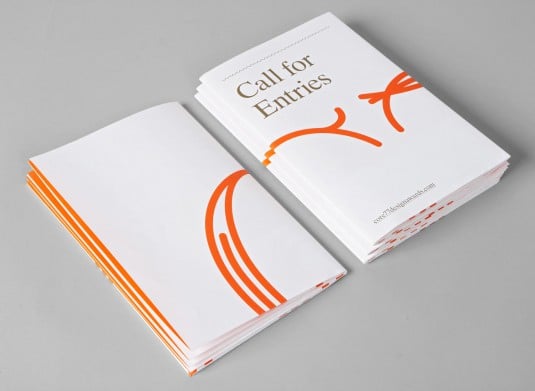 February 10, 2012
Q&A: Core77
March 13 is the early bird deadline to enter the Core77 Design Awards competition. The imminent date prompted me to inquire about how this unique awards program, now in its second year, is evolving. So I asked director Jacqueline Khiu to talk about how this global, digitally savvy, highly connective competition is incorporating some of […]
March 13 is the early bird deadline to enter the Core77 Design Awards competition. The imminent date prompted me to inquire about how this unique awards program, now in its second year, is evolving. So I asked director Jacqueline Khiu to talk about how this global, digitally savvy, highly connective competition is incorporating some of the lessons learned, the merits of direct communication between judges and entrants (a first in design competition history), and moments of elation (a video of one judge popping a Prosecco cork in celebration to a job well done by all involved).
Susan S. Szenasy: The Core77 Design Awards was launched last year. Can you tell me about the learning curve from that inaugural year?
Jacqueline Khiu: Since we built the Core77 Design Awards program from the ground up, the learning curve was plenty steep! We approached the whole competition model differently, from introducing new categories to the awards sphere to remixing the whole jury and announcement program by making them more transparent, global and live. Needless to say, there were a lot of issues, logistics and cycles to nut out, but we did it all. It's a model and a feat that we're proud of and excited to bring to life again.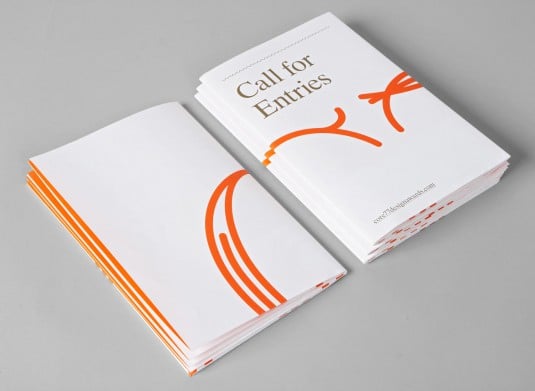 SSS: What happened last year that was surprisingly positive?
JK: The feedback on the whole by last year's entrants and jurors was incredibly encouraging. Jury Captains relished the complete control they had over the selection of their jury and the directness with which they could announce their results and share their thoughts. You never get to hear from the jurors normally; you get to read a brief, often joint, statement and that's it. We put faces to the names and give voices to these decision makers and sort of humanize the jury. I think both the entrant and jurors found this aspect revealing and satisfying. One jury captain even addressed the recipients personally, which was awesome, and popped a bottle of Prosecco afterward to toast the awardees. That's the spirit! Likewise, many entrants embraced the video testimonial aspect that we introduced to the entry package, seizing the opportunity to communicate their belief in their design directly to the jury in a simple, honest way, or even show how it works. Over half the entries had some sort of video testimonial attached and they came in many forms. It was great to see our participants on both sides of the equation take these opportunities and really have a go at it.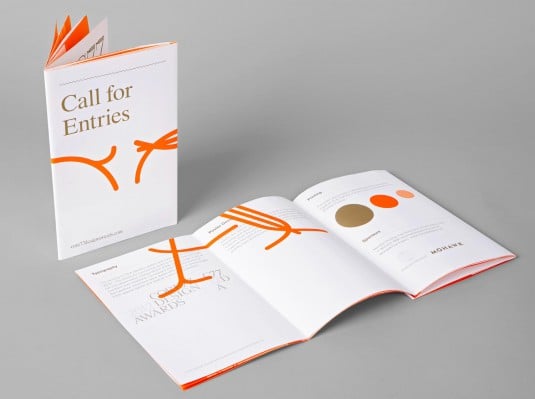 SSS: What are the expectations for this year and what are you doing to make it better?
JK: We received over 600 entries last year, which was more than we expected for the first year. So naturally, we're looking to build on that success and with the stellar Jury Captains we've signed on, Berg, Bruce Sterling, Sulki and Min Choi, Panthea Lee and Zoë Ryan to name a few, we're expecting a great response participation-wise. We're working with the same basic recipe, but tweaking and adding several ingredients. We have a total of 17 categories of entry, splitting Consumer Products and Equipment into their own fields and adding two categories that represent new and exciting areas for practitioners, students and writers: Food Design and Writing & Commentary. We're thrilled to have food designer Marc Brétillot and SVA's D-Crit chair Alice Twemlow, respectively, leading the judging of those categories.
We've produced a brand new website, designed by Studio Mercury, that lays it all out and improves on the entry process; breaking it down into nice simple steps, allowing entrants to save or edit their entries and pay and submit whenever is convenient for them (so long as it's by the deadline). We've honed the entry form by streamlining existing questions while adding specific ones for a few of the more niche categories. We also added a discount if people want to enter more than one project or enter a project into more than one category since so many straddle different concerns. All in all, we think we've come up with a smoother entry process and greater inclusivity.
SSS: How are the winners benefitting?
JC: The winners of both Pro and Student fields for each category will receive the trophy, a metallic mold that enables recipients to make copies for their team, contributors, clients, even their mum and dad. We're giving all honorees ample online coverage in the Awards Gallery and on Core77. We individually blog all the Winners, Runners-Up and Notable entries; so even if you don't win, you still score some awesome coverage. We don't just publish their name and the award, we share the details: the Awards Gallery publishes all images and supporting material, answers and video testimonials and full team credits. The most visible and tangible addition to this year's program will be the awards print publication, which we're introducing to complement the extensive online coverage that everyone receives. We'll also be hosting a event in New York to conclude the program with and honor our award recipients. The Core77 Design Awards is a celebration of intent, rigor, passion, hard work and collaboration so a party is definitely called for.
We'd like to acknowledge the incredible Studio Lin, Studio Mercury, and Rich Brilliant Willing who once again created our 2012 poster, website, and trophy respectively, as well as Virtual Beauty who directed our amazing awards video. All these elements can be found at http://www.core77designawards.com/. We invite practitioners, educators, students, researchers and writers to check the site out, explore the categories, jury line-up and offerings of the program, and consider taking part.