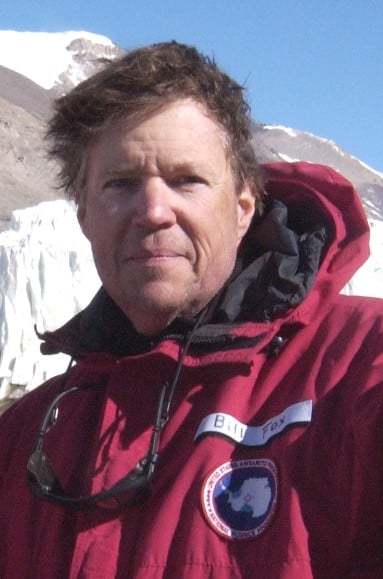 September 30, 2011
Q&A: William L. Fox
Nevada Museum of Art This week the Nevada Museum of Art will host the second Art + Environment Conference (September 29 – October 1) continuing the discussion it initiated in 2008. In downtown Reno, with long views of the Sierra Nevada outside the window, I sat down with William L. Fox, the Director of the […]
Nevada Museum of Art
This week the Nevada Museum of Art will host the second Art + Environment Conference (September 29 – October 1) continuing the discussion it initiated in 2008. In downtown Reno, with long views of the Sierra Nevada outside the window, I sat down with William L. Fox, the Director of the museum's path-breaking Center for Art + Environment, to talk about the purpose behind the event and its relevance to contemporary issues of architecture and design. Fox is a poet, a prominent author of books on art and landscape, and steers the Center in its mission to foster the "practice, study, and awareness of creative interactions between people and their environments." The primary work of the Center is to collect relevant archival material, support interdisciplinary research, and commission new work.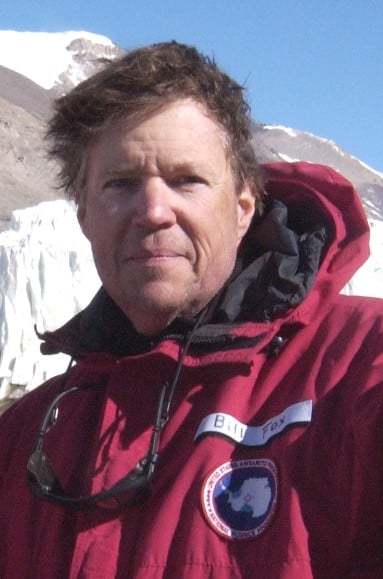 William L. Fox
David Stentiford: How would you describe the relationship between art and environment to someone unfamiliar with the work you do?

William L. Fox: Art is anything we do to have a creative interaction with where we live. And, that creation can be anything that comes out of your mind and your hands. It can be a story. It can be a drawing. It can be a painting. It can be an act of theater. So, that's how we define art, actually, for the Center for Art and Environment. And the way we define environment is everything that's around you and that's inside you. The projects that we focus on at the Center deal with natural, built, and virtual environments.
DS: How does this year's conference build from past conversations and the establishment of the center?
WF: The first conference held in the fall of 2008 was an attempt to take a three-hundred-and-sixty-degree look at the notion of art and environment. It validated that we should establish a research center. It provided a network of connections. The second conference includes an even wider range of participants. We've invited such people as Jorge Pardo to talk about the way he fuses art and design in built environments. We have Alexander Rose from the Long Now Foundation coming in to talk about what it's like to build a ten thousand year clock. We have Pilar Cereceda and her collaborator Rodrigo Pérez de Arce coming from Chile to talk about their Fog Garden that they built to bring water out of clouds in the driest place on the planet—the Atacama Desert. The conference is designed to take the big look around, connect a bunch of people who haven't been in the same room before, and give us ideas about what we're going to do in the future.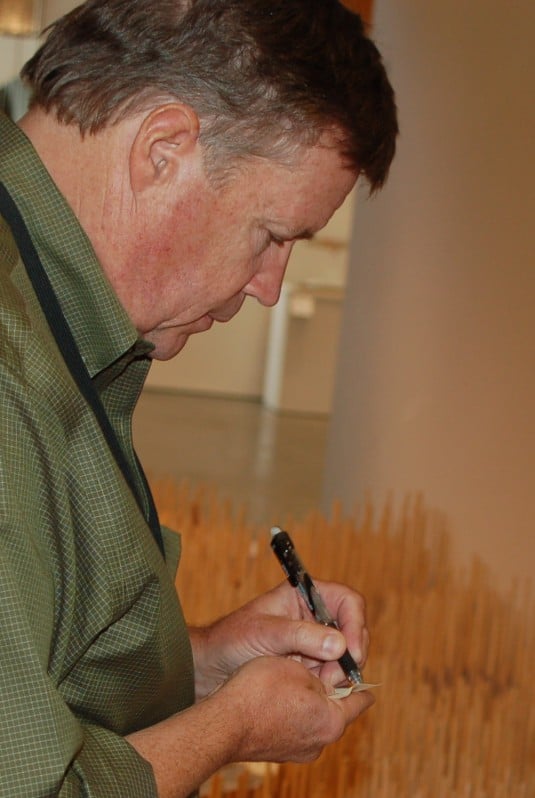 DS: At the end of the 1970s, critics talked about earth art—Robert Smithson's Spiral Jetty, for instance—as a new kind of cultural production. They said earthworks were not quite sculptures, landscapes, or architecture. Instead, they were defined in their relationship to all these categories. Environmental art and architecture seem to have strong connections. How do you characterize these links today?
WF: When I bring people to the Fog Garden exhibition, what they're looking at are five models, like a small complex in a small village, located above the Pacific Ocean where the fog rolls in every night. It's the only source of fresh water in that part of Chile. It hasn't rained there in recorded history. And I say, twenty years ago there was a project nearby where some large screens were put up to collect moisture from the clouds and fog. And that project worked really well. Water condenses on the screens, it drips down into a trough, it runs down a pipe, it goes into a tank, and it went to a small village on the coast where, for the first time, people were able to have small gardens, and grow some of their own produce, which really helped them economically and of course made them healthier. It worked great for ten years. But the villagers never took care of the screens. And they fell into disuse and the villagers said, that was a nice project, but we really believe that, to be a modern village, we need to pipe-in water like all of the other cities of Chile. The project succeeded at a technical level, but it failed at a social one. If you take architects and involve them with science like this, and then you create a place of pride, and the local residents will take care of it, it's something other people will come from around the world to see. And so the idea is—this idea came from a question at a lecture saying: "You're creating sustainable architecture, but how about a culture of sustainability that will keep that architecture alive?" The reason this architecture is in an art museum is to help people see how you can take aesthetics, apply them to a science project that has to do with a social condition and a natural history condition, and you can create a culture of sustainability. It's the job of an art museum to bring all of those things together to show how they can function.
DS: If global predictions are correct, urban centers will continue to grow in the future and become home to the majority of the world's population. What environmental questions does urbanism pose for artists, architects, and designers today?
WF: The futurist Alvin Toffler once posited that the more high-tech things got, the more we would require high-touch. As we get more urban we're going to need more touch with rural, with the anti-urban. How do you help people develop a relationship to the rest of the world—the rest of the planet as a physical entity—that's not simply touristic or voyeuristic? I think that through art and environment projects committed by artists, you have a way to encourage people to exercise their own creativity in the world. It can be as simple as, how can you make a project that connects the night stars to the sidewalk? How can you get up to a place on top of a building where you are above the lights and you can actually see the night stars? How can you get beyond light pollution? How can you become a part of a group of people that helps say: let's cut down city lights so we can still see our place in the universe.
David Stentiford teaches composition at the University of Nevada, Reno where he recently earned an MA in Literature and Environment.