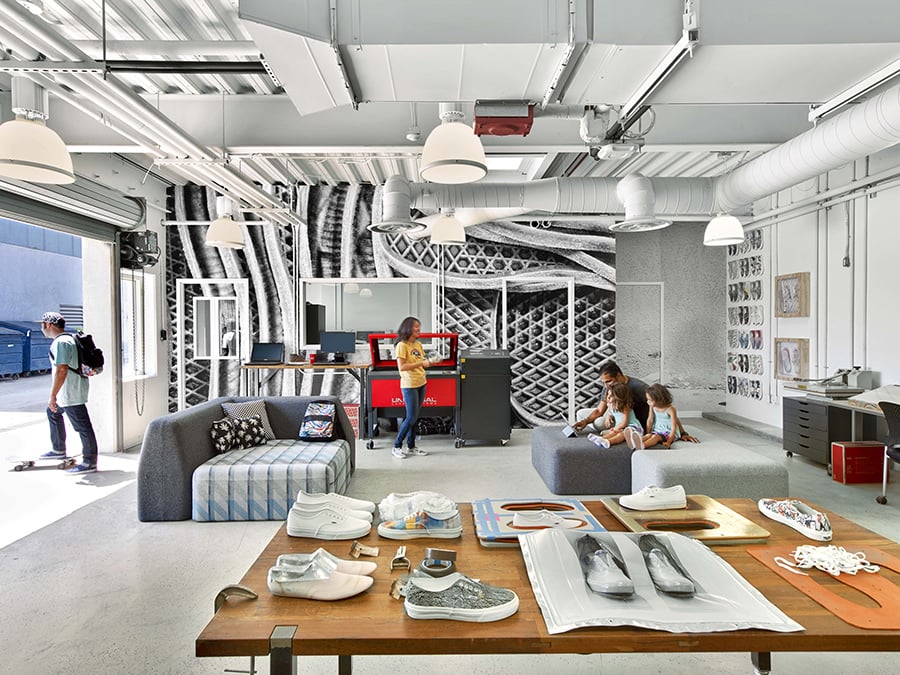 March 15, 2018
How Design Can Create Authentic Connections in a Digital Workplace
As part of Metropolis's Think Tank series, San Francisco design firm Rapt Studio hosted a discussion on technology's role in the office.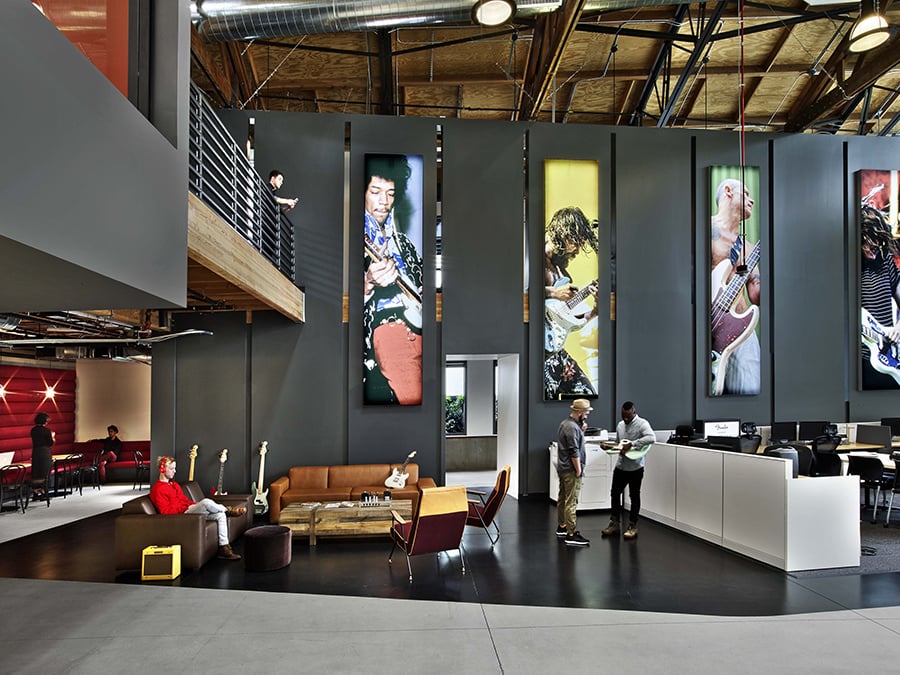 ---
It's the conundrum of our times: The fleeting connections and gratification always available via our digital devices can impede us from fully engaging with reality. So how can designers use the tools of their trade to help people forge genuine connections? On February 1, as part of the Think Tank program for 2018, Metropolis director of design innovation Susan S. Szenasy moderated a wide-ranging discussion on this topic at the San Francisco offices of the multidisciplinary design firm Rapt Studio.
Ellen Petry Leanse, innovation coach and author of The Happiness Hack, affirmed that design's impact can be very powerful. "We're facing a time of rehumanizing ourselves—reintegrating some of the parts of ourselves that science and technology have really separated us from," she said. "I'm fascinated with the deep integration of all human experiences, not only cognitive but sensory, intuitive, and emotional."
For Rapt Studio, whose services span brand identity, architecture, and event planning for companies such as Vans and Fender, brands are more like human beings, with a full constellation of personality traits. "In order for a brand to really function, it's not just a visual system," said Rachel Newell, account director at the firm. The core defining elements "absolutely have to flow through everything the brand touches, whether it be a website, an onboarding consumer experience, or the space itself," she said. "The bottom line is that what happens on the inside of an organization happens on the outside."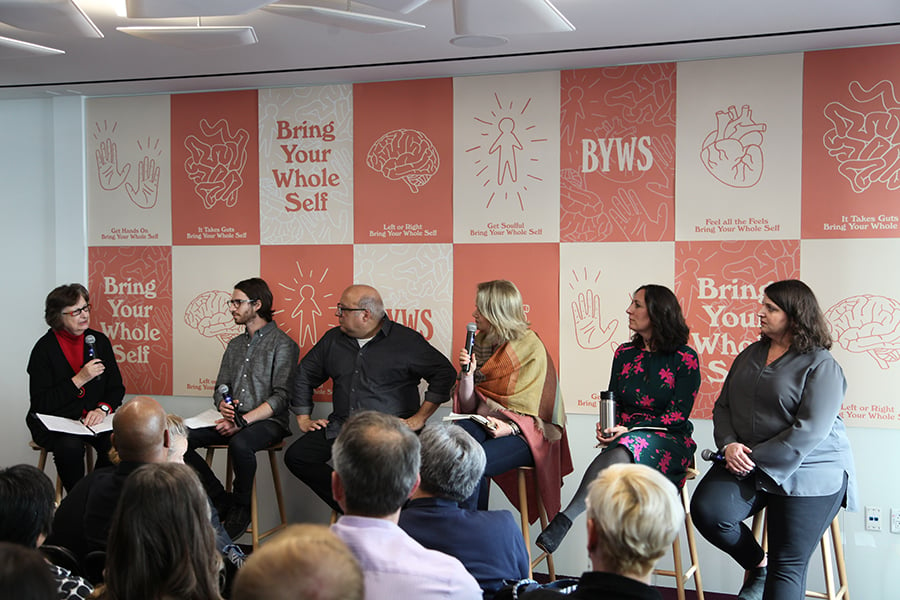 ---
In this process of shaping the physical environment and expressing the brand, design can also address human needs. When designing workplaces, Rapt Studio's CEO and chief creative officer, David Galullo, honors individuality by providing a whole "toolbox" of workspaces to choose from, but also tries to tie the space to the brand and culture to give employees a sense of "being part of something larger than themselves." Maya Razon, a member of Google's executive development group, is a big advocate for using the environment to improve the learning experience. "We view space as a participant—as a lever to change and impact our work," she said. To that end, she has developed a pop-up kit of furniture and other components that provide an "entrance ritual" to help those undergoing training to disconnect from electronics and refocus. Citing another example of ways to reintegrate with reality, Galullo mentioned that Rapt is designing a conference table outfitted with individual drawers for putting phones away during meetings.
But the panel wasn't all about technology- bashing: Ivan Cash, founder and creative director of Cash Studios, leverages tech to good effect for his community art projects, such as "Snail Mail My Email" and "Selfless Portraits." "Rather than push aside social media and technology entirely," he said, "I'm interested in finding ways we can actually harness it to facilitate deeper connections and balance, which I think we all crave."
The Think Tank discussions in San Francisco were held January 31 and February 1. The conversations were presented in partnership with DWR Contract, DXV/GROHE, KI, Sunbrella, Visa Lighting, and Wilsonart.  
You may also enjoy "Gensler's Carlos Martínez On the Importance of Designing Workplace 'Beta Spaces.'"