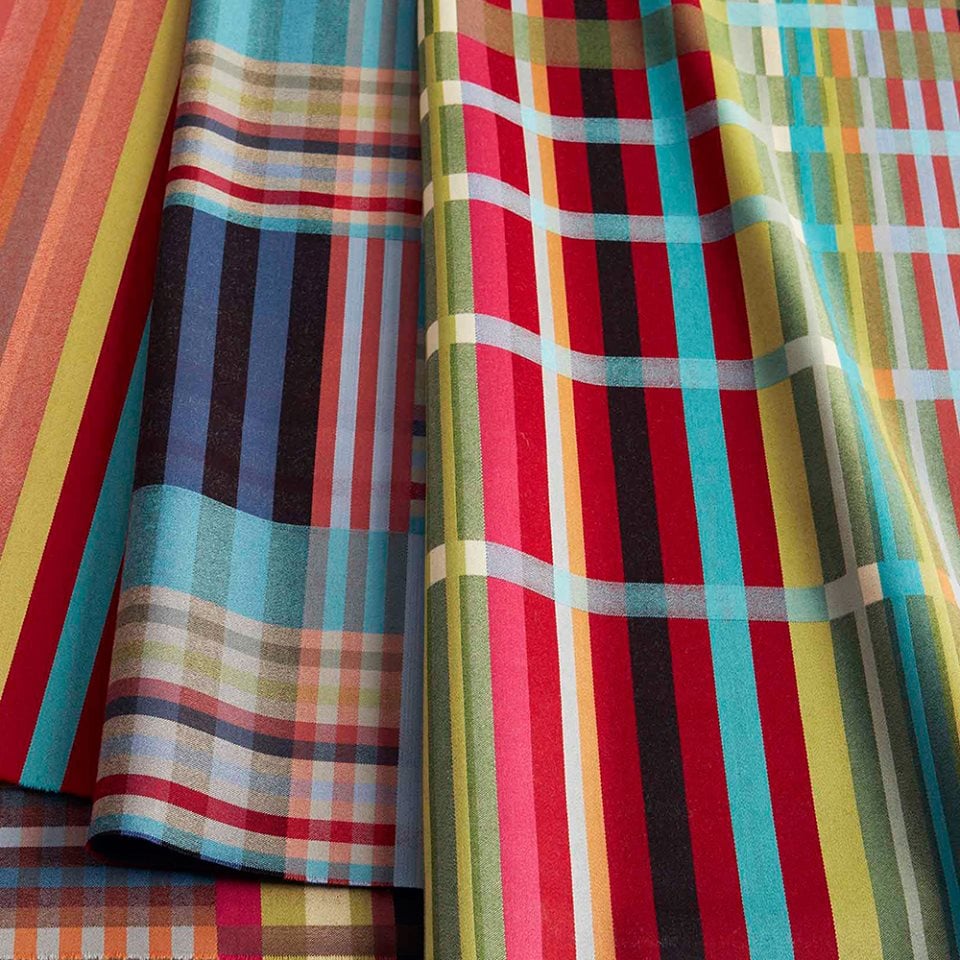 June 17, 2014
Metropolis Likes: All the Best Designs from NeoCon 2014
See all the Metropolis Likes winners from this year's design fair.
It's hard to sum up any trade show, especially one that covers nearly a dozen floors, hundreds of exhibitors, and tens of thousands of attendees. Even so, if there's one theme that emerged from NeoCon 2014, it's power. The power of smart design to transform healthcare experiences. The power of materials like carbon fiber to shake up our understanding of weight and mobility. And the most immediate kind of power—battery power. New innovations like the Bretford Juice power system frequently reminded us of this fact on the trade floor.
Of all the products that made their debut at this year's NeoCon, 48 received a Metropolis Likes award, which recognizes our favorite trade-show designs and displays. These winners receive a special award designed by 3M Architectural Markets and are announced across Metropolis's Twitter and Facebook feeds throughout NeoCon.
NeoCon marked the debut of the Designtex + Wallace Sewell collection
This year's Metropolis Likes winners (full list below) illustrate the continuing evolution of the modern workplace. MDC Wallcoverings' Unique Effects wallpaper collection—featuring found materials such as banana bark, hyacinth, and newsprint—and Interface's Human Nature carpet tiles, for example, rethink the interior/exterior boundary by bringing nature into the workspace. QuickStand by Humanscale and Dauphin's modular Junxion series empower workers to personalize their spaces instantaneously, while Susan Cain's Quiet Spaces for Steelcase offers radically new office environments for the introverts among us.
The Locale office system by Sam Hecht and Kim Colin for Herman Miller was a fair highlight.
Congratulations to all the winners for creating products that challenge our assumptions about what an office can and should be. And a big thanks to the team at 3M Architectural Markets for another great collaboration.
This year's winners:
3M Architectural Markets, Vessel pendant light (by Todd Bracher)
American Seating, Rely (by Giancarlo Piretti)
Andreu World, Unos chair (by Jasper Morrison)
Arborite, Twill laminate
Arc Com, Volt pattern upholstery
Arteriors, Caviar chandelier light (by Laura Kirar)
Bentley Mills, New Bohemian carpet collection
Bolyu, Fluid & Fractured carpet tiles
Bretford, Juice power system
Carnegie, Xorel Details Collection
Coalesse, <5_MY chair (by Michael Young)
Configura, CET Designer 5.0
Dauphin, Junxion
Decca Contract, Avant furniture collection
Designtex, Myddleton (by Wallace + Sewell Design)
Dyson, Airblade V hand dryer
Global Total Office, Bungee SL tables & Jeo seating
Gunlocke, Lily guest seating (by Alyssa Coletti)
Haworth, Chick chair in Openest collection (by Patricia Urquiola)
Herman Miller, Locale L-Desk (by Sam Hecht and Kim Colin)
Humanscale, QuickStand sit/stand desking solution
Interface, Human Nature carpet tiles
JANUS et Cie, Green 2.0 chair
J&J/Invision, Kinetex textile composite flooring
Johnsonite/Tarkett, Brush, Concrete, & Leather textures for rubber flooring
JSI/Jasper Group, iXY (by David Allen Pesso)
Keilhauer, Syz table
KI, Affina table
Kimball Office, Wish Chair
Knoll Textiles, Nexus Collection (by Kari Pei)
Maharam, Scholten & Baijings textiles
Mannington Commercial, Against the Grain carpet tiles
MDC Wallcoverings, Unique Effects wallpaper
MechoSystems, ShadeLoc
Mohawk, Simply Tailored carpet tiles
Momentum, Viewpoint textile collection
Nienkamper, Grip table
Nucraft, Kai table (by Joey Ruitter)
OFS Brands, Focal Point line
Safco, Kalyde high back lounge chair
Shaw, Collective Time carpet tiles
Steelcase, Quiet Spaces (by Susan Cain)
Stylex, Nestle chair (by Brad Ascalon)
Tandus/Centiva, FreeForm carpet panels
Teknion, Form + Structure textiles
Thos. Moser – Pacific chair (by Adam Rogers)
Tuohy Furniture, Massif table & Abre w/ wireless charging
Versteel, Platform table