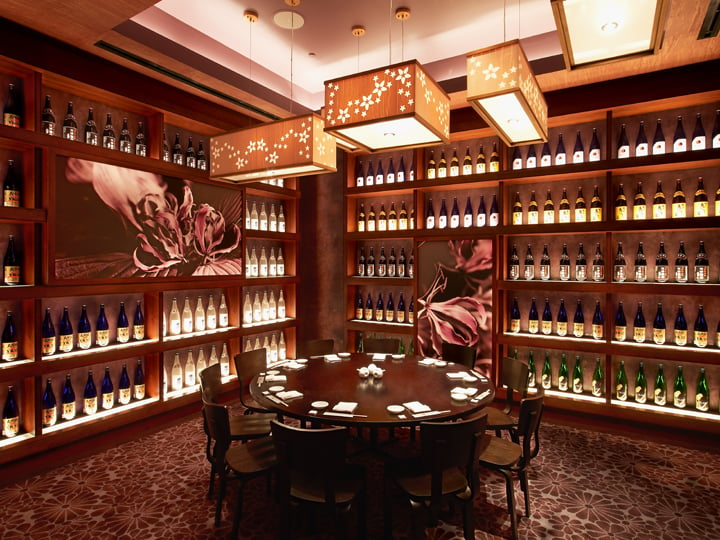 November 17, 2008
Rockwell Follows Nobu to Dubai
Rockwell Group sets up shop in the Middle East.
Nobu Dubai's main dining room is festooned with woven-abaca panels. Photos by Eric Laignel.
David Rockwell's joining the architecture party in Dubai: on Sunday, Rockwell Group's first Middle East office opened in the Jumeirah Lakes Towers district—just down the road from where the new Nobu Dubai, which Rockwell designed, started feeding sushi lovers at Atlantis, The Palm resort earlier this month.
According to a press release, the new restaurant's design represents an evolution of the concepts developed for the flagship Nobu 57, continuing its emphasis on craftsmanship, natural materials, and storytelling. More photos after the jump.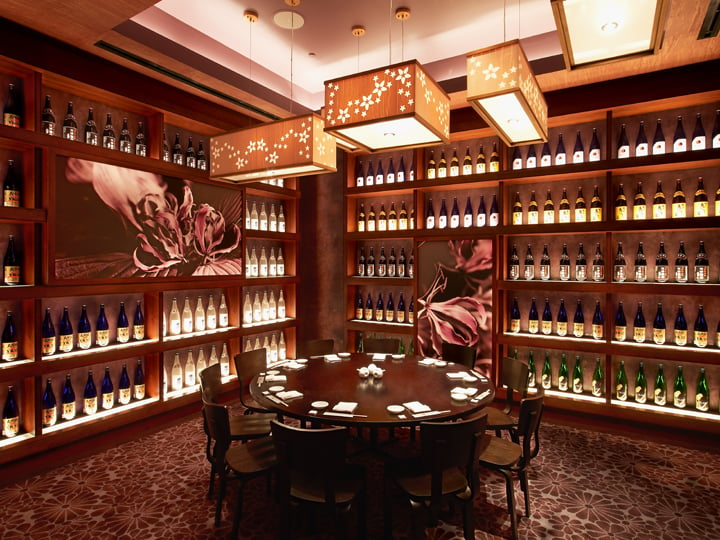 A private dining room seats 24; the walls are decorated with glowing sake bottles.
The sushi bar has 12 seats. The flooring here is black bamboo-embedded terrazzo.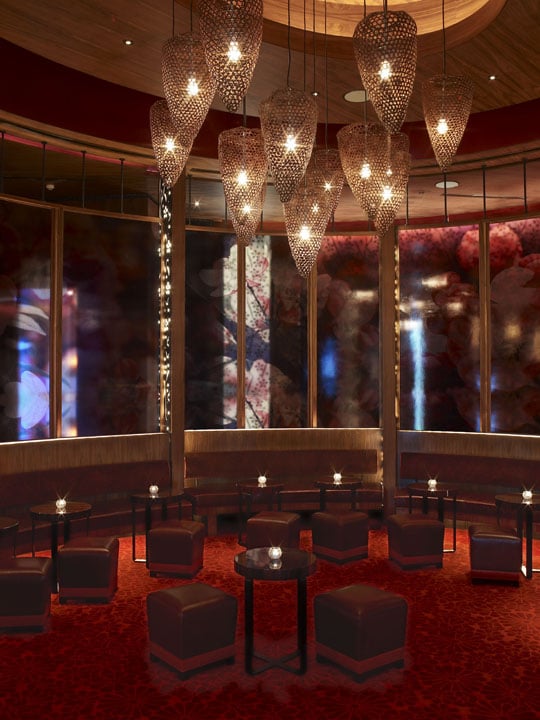 For the lounge, Rockwell Group developed curved translucent flower panels.