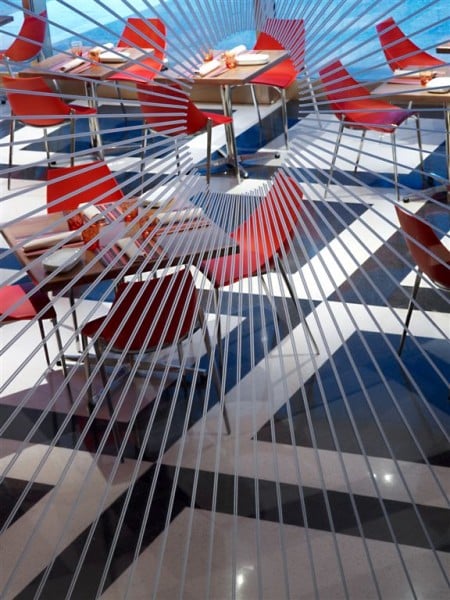 June 17, 2009
Subdued Exuberance
At the new La Fonda del Sol, Adam D. Tihany tones down the original restaurant's over-the-top exoticism.
Photos: Eric Laignel/courtesy Tihany Design
"Everybody remembers La Fonda del Sol, but nobody remembers eating there. Believe me, I've asked." Over lunch at the latest iteration of the famous restaurant, opened by Patina Restaurant Group earlier this year, Adam D. Tihany's bon mots nearly outshine the space he designed. But, he might argue, that's the point. When originally conceived by Alexander Girard in 1960 for Restaurant Associates, the space (then in the Time-Life building) was a colorful blast of festive, folksy cheer. "It was a breakthrough theme restaurant," Tihany says. "All the restaurants at that time were themed except for the Four Seasons, which was saved by Phyllis Lambert and Philip Johnson. La Fonda del Sol was very dramatic and innovative. I found some images of it, but the net result was that it was so retro that if you fell into the cliché of trying to reproduce it, they would chase you out of town. It was not designed for the sophisticated New Yorker of 2009."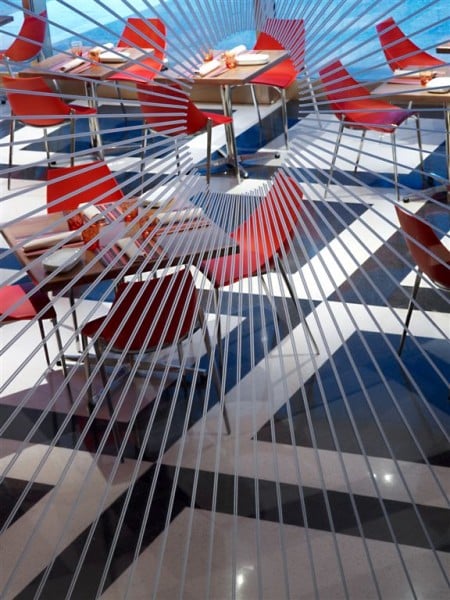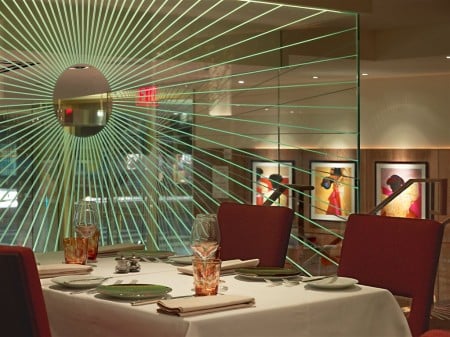 Where Girard's bold, graphic treatment was heavily black, white, hot pink, fiery orange, and turquoise, Tihany's subtler approach involves a crisp black-white-and-red tapas bar and a plummy palette of browns and mauves in the dining room. "The only thing worth salvaging was the name and maybe the sun motif," he says. (Indeed, an abstracted sun appears on the dining room carpet and the glass walls separating it from the bar.) The location and the menu—pan-Latin skewing heavily Mexican—have changed too: now situated above Grand Central in the Met Life building, the fare is modern Spanish. Our half-dozen tapas were particularly good, and included sea scallops a la plancha, cheese croquettes with romesco sauce, and a cold potato salad with chorizo.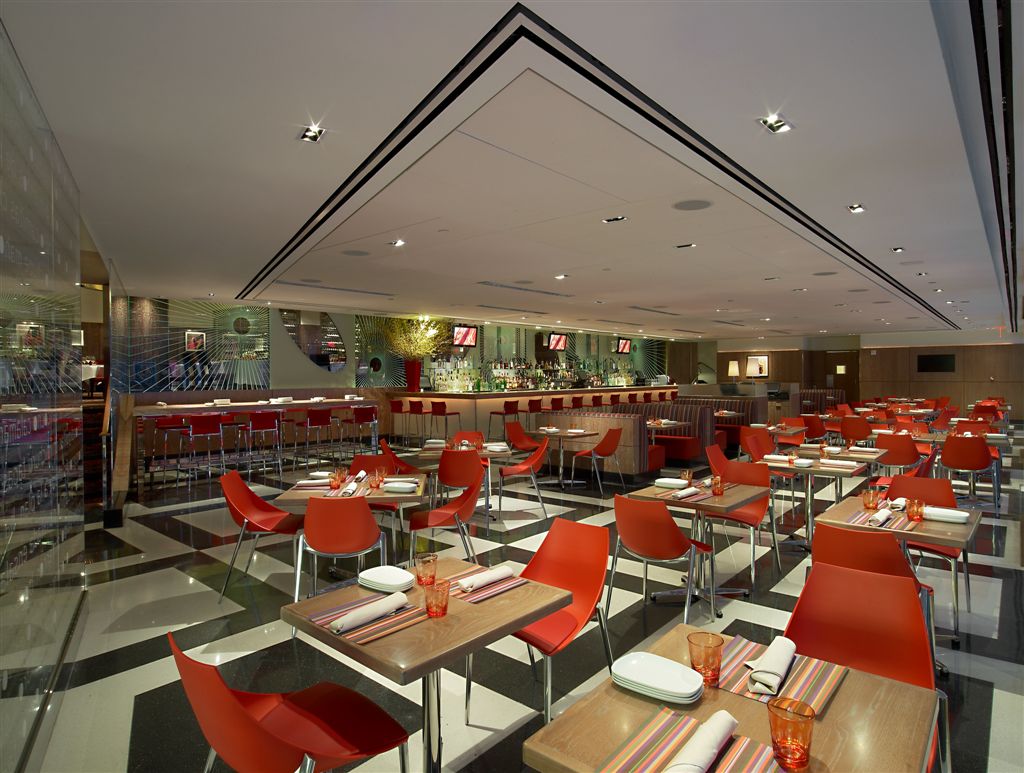 "It's timely because the food has a much greater audience now than it did then. Next it will be the Forum of the Twelve Caesars," Tihany jokes about resurrecting Restaurant Associates' notoriously extravagant venue, shuttered in 1975. Today's La Fonda del Sol won't capture the public imagination the way the original restaurant did. That was, after all, the jet-set era, when it was easier for diners to be titillated by "exotic" foods. (And the restaurant's graphics bear more than a passing resemblance to the branding Girard did for Braniff airlines.) But from the menu to the atmosphere, the current La Fonda del Sol is a legitimately gracious dining experience.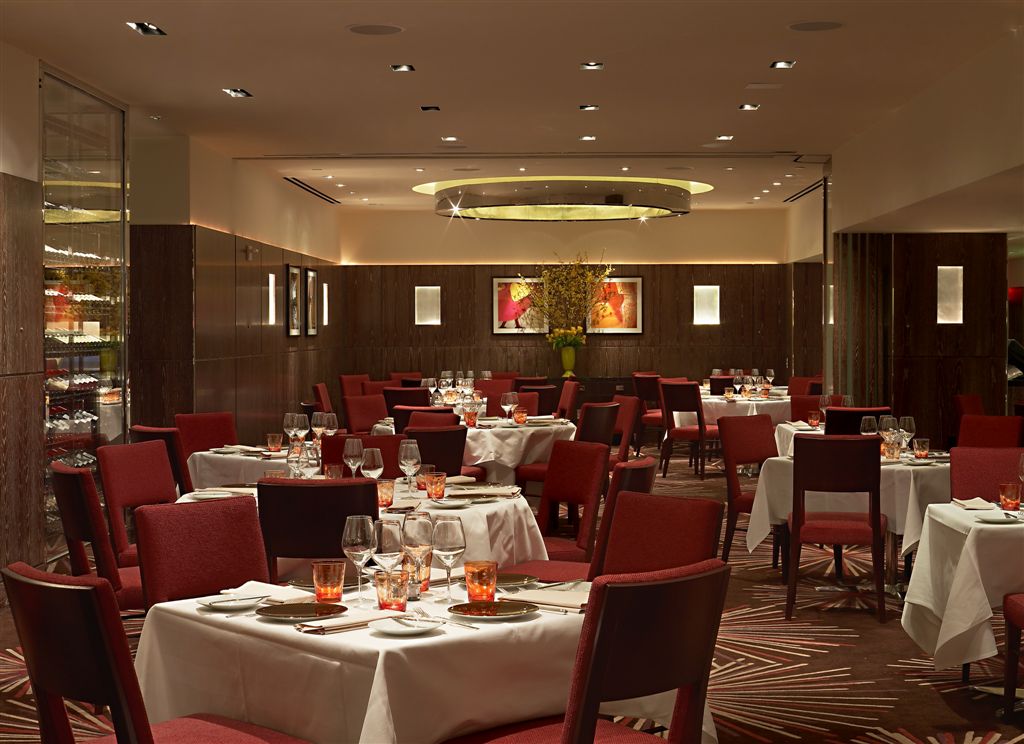 La Fonda del Sol is located in the Met Life Building at 44th St. and Vanderbilt Ave., New York; reservations: (212) 867-6767