January 22, 2020
As Technology Reshapes Travel, How Can Hospitality Design Keep Up?
A recent Think Tank Panel hosted by HKS Miami explore how older notions of travel have been supplanted by the "experience" rubric.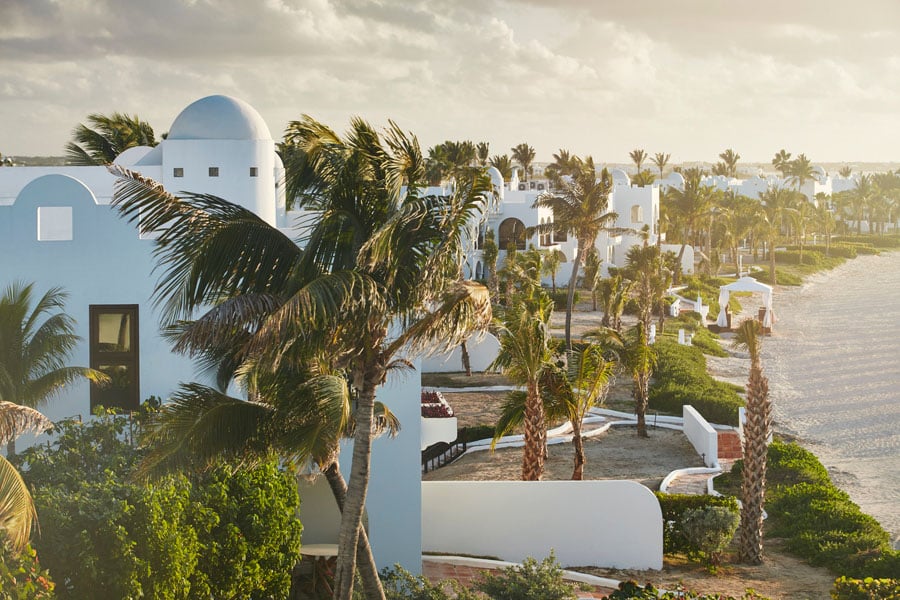 ---
The way we travel is always changing, as new technologies and new sensibilities reshape how people move around the globe, and how they choose to spend their leisure time and disposable income. Within ten years, the leisure market will look drastically different from today, as consumers demand new experiences, more environmental accountability, and deeper engagement with their vacations. A recent Think Tank panel hosted by HKS Architects Miami evaluated how hospitality professionals are rethinking and responding to these challenges through research into demographics, technology, and experience-based travel.
Launching the conversation, Sergio Saenz, principal and director of hospitality at HKS, addressed the definition of leisure as "the opportunity afforded by free time." He also took some time to pose this question: "We all talk about the sense of place, about connectivity with the community, about blurring the lines between interior and exterior. But we are doing all those things. So how do we go beyond that?"
It's no surprise that the elephants in the room were millennials, who are already having a major impact on the leisure industry. "[Millennials] are going to be the most well-traveled generation if they aren't already," posited Laura Hodges Bethge, VP of product development at Royal Caribbean International. In the confrontational age of "OK boomer," Bethge believes that there are more similarities between the two generations than is often acknowledged. "When you research with boomers, they will tell you that they feel younger now than they did when they were younger." It comes down to having "thrilling experiences," something the panelists agreed that all generations seem to share.
---
"Millennials are all about choices," Emilio Perez, VP of global design and management at Marriott International, chimed in. "Who here doesn't want more choices?" And of course, it's hard to separate the generation from their uploads. Mentioning his kids, Carlos J. Rodriguez Jr., COO of Driftwood Hospitality Management, said, "I can assure you their Instagram account has more pictures today than our family album may have." But snapping a pic before eating the food isn't a bad thing when it comes to marketing leisure. In fact, social media is a major part of the equation.
Considering travel today, Ben Martin, principal of HKS Advisory Services, observed that the journey "starts way before you leave the front door. It starts with what you're seeing on Instagram." You can now circumnavigate the globe through photos uploaded on social media apps on which you can even book and pay for accommodations. Designers have certainly been taking this into consideration through the inclusion of "IG moments" within their spaces. Martin points to the infinity pool at the Marina Bay Sands hotel in Singapore as a now-classic example: "That hotel should have a marketing budget of about a million dollars. Minimum. Their marketing budget is zero because they have a pool where everybody takes a selfie."
With growing environmental concerns and the recent dialogue surrounding "flight shaming," the future of leisure is no longer about luxury amenities or first-class destinations, but about the ability to provide connection—and connection can happen anywhere. "It's not about the place where you're going and it's not the bed where you sleep. It's the experience that you bring with you," said Rodriguez. "We are all storytellers—we're creating experiences for others to tell."
---
The Think Tank discussions were held on November 13 and 14, 2019, in Miami. The conversations were presented in partnership with DXV/Grohe and TUUCI.