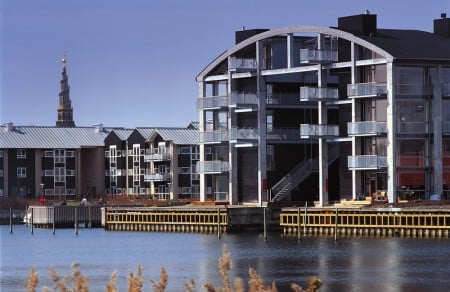 February 11, 2009
The Alvar Aalto Medal Awarded to Tegnestuen Vandkunsten
The Copenhagen-based firm boasts an impressive roster of residential work.
The 10th Alvar Aalto Medal was awarded to the Danish architectural firm Tegnestuen Vandkunsten. Established in 1967 by the Museum of Finnish Architecture and the Finnish Association of Architects (SAFA) to award "persons with significant achievements in creative architecture," this is the first time the intermittent award (the medal is awarded "every five years or so") was given to a firm.
Teglværkshavnen, 2003
(All images from Tegnestuen Vandkunsten site)
The Copenhagen-based Tegnestuen Vandkunsten is best known for its residential and housing developments. Often working on mixed-income housing projects, the 30-person firm take great strides in designing living quarters that accentuate the areas in which they are built (often on the waterfront) while taking privacy and communality into account. Their choice of innovative materials and their long-standing sustainable practices make them a good choice to break the single-person history associated with this medal.
More examples of the firm's work and a list of past Alvar Aalto Medal recipients after the jump.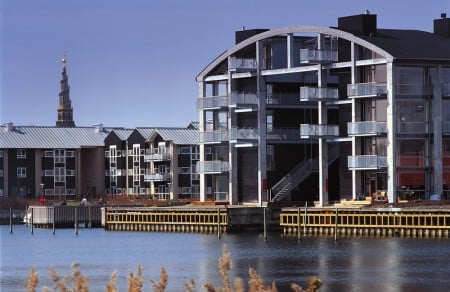 Torpedo Shipyard Housing , 2001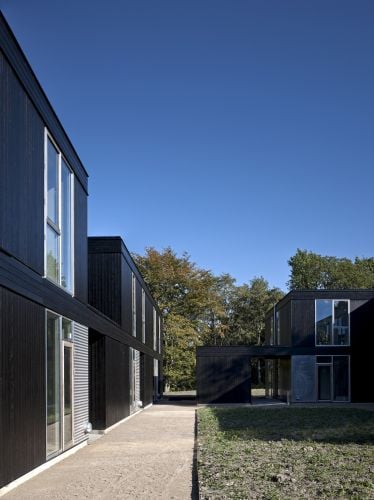 BBB Low-cost Housing, 2008
Teglværkshavnen, 2003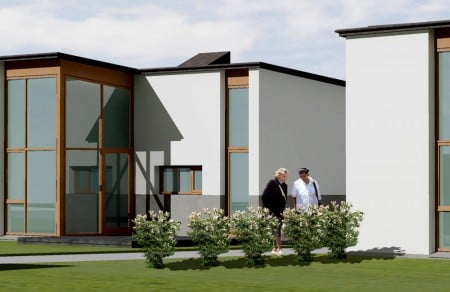 From Here to Eternity cohousing, 2008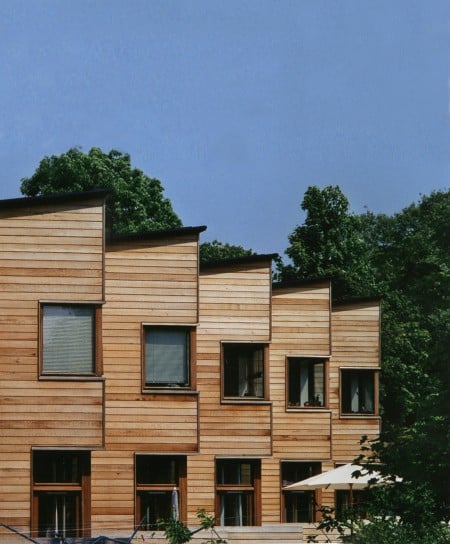 Gammelgaardsvej terraced housing, 2002
Zuidbroek Apeldoorn housing project, 2008
Raus Vaang row houses, 2007
Previous medalists include:
1967—Alvar Aalto
1973—Hakon Ahlberg
1978—James Stirling
1982—Jørn Utzon
1985—Tadao Ando
1988—Alvaro Siza
1992—Glenn Murcutt
1998—Steven Holl
2003—Rogelio Salmona