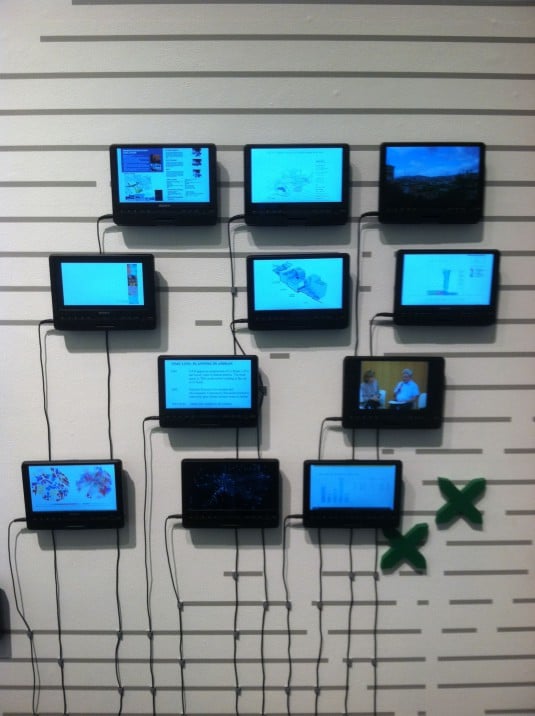 March 13, 2012
The Architecture of the Middle East
Architects, designers, students, professionals, and enthusiasts; all were present for the opening reception at the Center for Architecture exhibitions on the Middle East. The three shows: City of Mirages, Live Feed, and Change begin to weave together a discussion with perspectives on structure, culture, and politics. Mezquita Nacional by Robert Venturi With three floors of […]
Architects, designers, students, professionals, and enthusiasts; all were present for the opening reception at the Center for Architecture exhibitions on the Middle East. The three shows: City of Mirages, Live Feed, and Change begin to weave together a discussion with perspectives on structure, culture, and politics.

Mezquita Nacional by Robert Venturi
With three floors of exhibit space, there is no way to convey everything that can be learned. With work from architects, students, and researchers, the only way to gain an appreciation for the story behind the exhibits is to visit the Center for Architecture.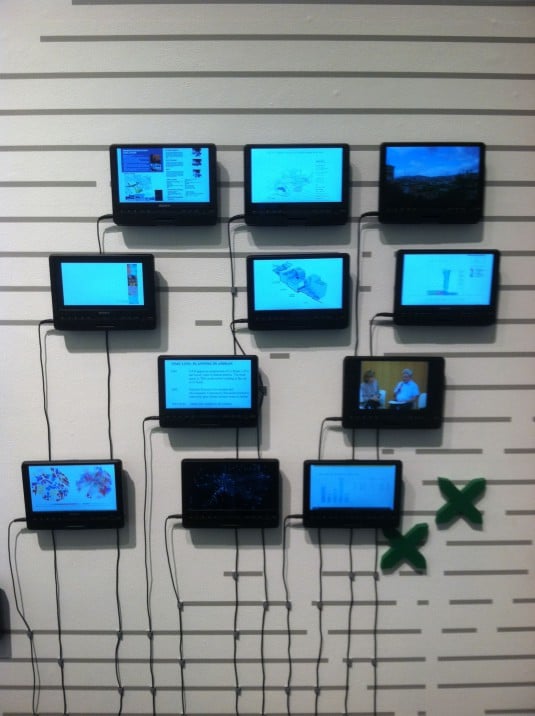 If you didn't make it to the opening reception and weren't engaged in the story of creating the exhibitions, you should know that they have been a long time in the making. Plans were being made in 2006, so the exhibits have had time to develop a maturity and a sense of reflection that really can only be captured with the hindsight of experience.
It may be surprising to think of why it would take so long to develop an exhibit on the Middle East. Especially when in recent years the conversation in the media has been dominated by places like Dubai, with its intense developments like the Burj Khalifa, or never built ideas like the Abu Dhabi Sky Bridge Hotel, pictured below.
Abu Dhabi Sky Bridge Hotel, Eytan Kaufman Design and Development.But the exhibit covers more than the starchitecture of the Middle East, and it does a good job of talking about places like Bagdad, which are often left outside the current discourse, places where architecture represents a culture, a community, and a way of life that stretches back through time. These stories call to mind the art, music, and life of the region, while taking a respectful perspective on the often fractured parts of history caused by the political and economic forces that have shaped the Middle East.
Considering how these forces coexist with a strong culture that has flourished in the dry desert sands, it's no wonder that their architecture takes on a colorful form that is challenging to the rest of the world. Forms and designs that are just as hardy as the people who inhabit them, a people who live proudly in the face of forces that many of us in the West cannot begin to understand.
Return of the Marches, Southern Iraq, Ani & Motalib
Ultimately, the exhibit is a lesson on the Middle East. It is a lesson that uses pictures, films, models, and information to teach those of us on the outside what it means to live a life of both hardship and wealth. A life that, while sometimes broken by war, appreciates the strength and beauty that comes from being something more then what the outside world can see.