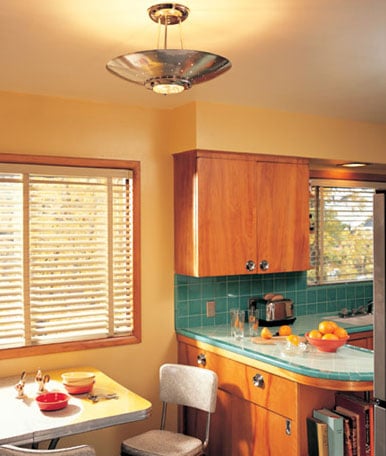 December 4, 2008
The Atomic Kitchen
Looking back at the midcentury for modern inspiration
Midcentury hardware might be exactly what your kitchen needs to get up to date.
Rejuvenation, a lighting and hardware manufacturer known for its period-inspired designs such as Colonial Revival, Arts & Crafts, and Art Deco-era hardware and lighting, recently recognized a huge mid-century interior trend. They responded with Satellite, a line of Atomic Age-inspired home fixtures whose polished chrome finishes are both classic Modern and retro hip.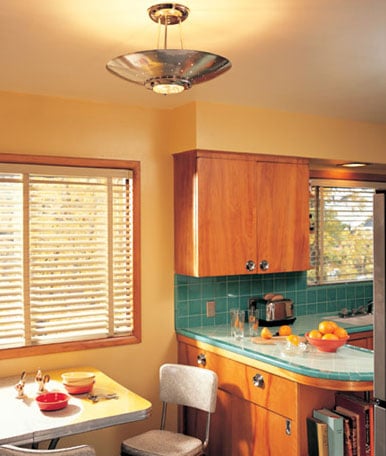 A kitchen updated with reproductions from Satellite
Design of the post-war Atomic Age was shaped by the space race, atomic anxieties, and technological developments; it featured bold, geometric lines and chrome detailing. For midcentury Modern design enthusiasts die-cast pieces like the Tall Mushroom Knob, Saturn Knob, or Boomerang Pull are faithful reproductions of cabinet fixtures from the 1950s and early 60s. While marketed as restoration pieces for period homes, these accessories can be an inexpensive method to make any interior go retro.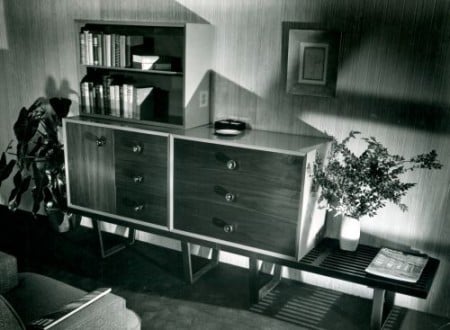 Satellite's Round Dish Cabinet Knob references those on George Nelson's Basic Storage Cabinet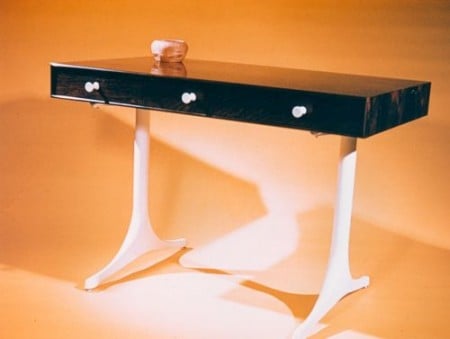 Pulls like the Tall Mushroom Knob can be found on George Nelson's Minature Case, 1957
The Boomerang Pull recalls the grill of a 1956 Cadillac Coupe
Satellite hardware is sold at Rejuvenation stores in Portland, Oregon and Seattle, Washington and online at www.satellitemodern.com.