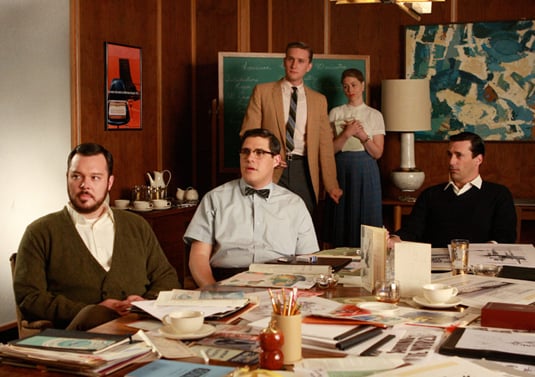 May 17, 2012
The Ways We Work: III
In my last post, I suggested that the ways we used to plan workspaces are no longer effective.  Maybe they never were. I have several reasons for saying this. First and foremost is the fact that many organizations think of space allocation according to entitlement or status whereas they should consider designs that support the […]
In my last post, I suggested that the ways we used to plan workspaces are no longer effective.  Maybe they never were. I have several reasons for saying this. First and foremost is the fact that many organizations think of space allocation according to entitlement or status whereas they should consider designs that support the business of their business. Certainly, organizations are free to determine who gets what, or to use space as a reward or symbol of accomplishment as they choose. But this approach erodes designers' ability to link "place" to "work" and teach workers to see space as a resource, not an entitlement. A workplace should be considered a resource that its users can adapt over time as their work changes.
This adaptability can help an organization redefine itself for the new market conditions; it also teaches and empowers workers to be conscientious consumers of their own environments and feel so much at ease with it that they can modify many aspects of it for themselves.
Another faulty assumption is that work happens mostly at workstations or in assigned offices. AECOM Strategy Plus, as well as other workplace-consulting firms have plenty of evidence to prove that people are only in their assigned seats half the time or even less. And this applies across industries and worker types.
A recent article in the WSJ quotes Susan Chapman from American Express suggesting that the AECOM evidence may really be more about people taking vacations, sick leave, and travel then it is about mobile workers. But I suspect she knows more than the article reveals. I, as many others do, believe that work is happening everywhere, outside and inside "the office," and in collaboration with other people. Teams are meeting in their labs or project rooms, leaders are with their teams, customer service is tracking down product managers for answers, and the accounts payable folks are in training to learn the latest version of the software they use.
If activities – many of which are group activities – are happening in other settings in the office, or at home, or at the customer's site, why is the vast majority of the space in "the office" being allocated to workstations and enclosed offices (traditionally designed for individual work)? "Supply" is clearly not matching "demand."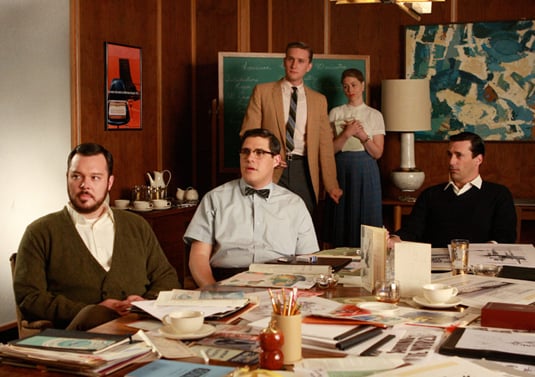 Image from AMC
All of which leads me to a third topic I've been kicking around since I read the NetWork paper – that the workplace, like many other aspects of our lives, is becoming more consumer-led, on-demand.
The neglect of the consumer makes me want to stand on my soapbox and insist that while it's "the work, stupid," it's also the worker.  There are plenty of things people can and will figure out for themselves if we give them the tools and get out of the way.
Jan Johnson, FIIDA, is VP of Design and Workplace Resources at Allsteel, manufacturer of office furniture.  She has focused on the correlation between business strategies and the workplace. She has a degree in interior design and a Master's in business administration and has worked as an interior designer and strategic planner for her own firm and Perkins + Will, and as a workplace consultant for HOK/Consulting. She leads Allsteel's Workplace Advisory team and the development and delivery of content and tools that support clients and design organizations as they plan, design and manage work environments.
Ways We Work is a blog series.