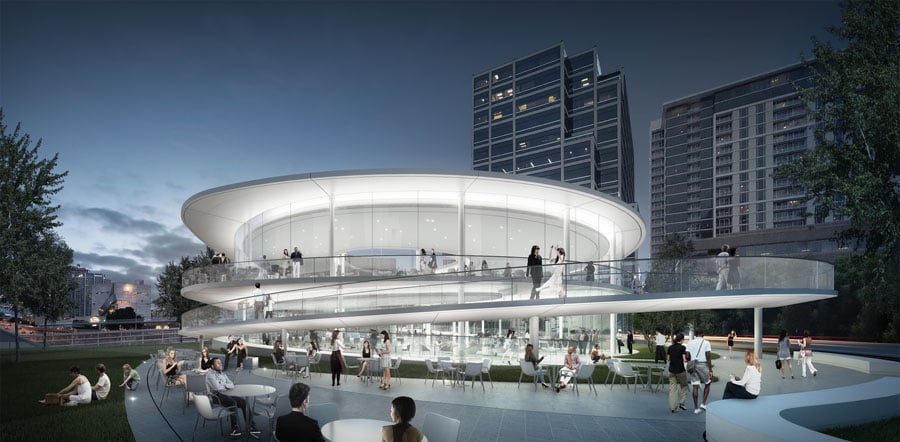 January 17, 2020
Finding Purpose in the Workplace Helps Shape Connected Cities
At a recent Think Tank panel hosted by Gensler, panelists weighed in on design strategies to support the individual.
"Think about how much time we spend at work," Cindy Simpson, co-managing director of Gensler's Dallas office, told the audience during a recent Think Tank panel hosted by the firm. "It really impacts the individual."
Simpson's prompt launched the conversation, which touched on aspects of human wellbeing in work environments ranging from sprawling office campuses to city halls. The group reached consensus on a couple of points: People need to feel a purpose at work, and their workplace should reflect the values of the people in it. At the same time, a company needs to project those values outward to the community of people beyond its walls.
"Once your city has a purpose, your residents have a purpose, and your employees have a purpose," Simpson said. Donna Pahel, senior director of growth, innovation and digital at Walmart agreed, adding, "The key is empathy. It's always thinking about dialogue."
Jonathan Pierce, director of campus culture & engagement at American Airlines, concurred. The company, which is headquartered in Fort Worth, recently moved into a new building complex it calls Skyview. "One of the things that we did obsessively throughout the interior design process was involve our people in the decision making," the result, Pierce explained, was an increase in positivity, connection, and collaboration among office-mates. He went on to discuss the campus's prohibition on cars: "For us, it's a focus on wellness. Our employees are healthier. It's better for the community and it's better for the city."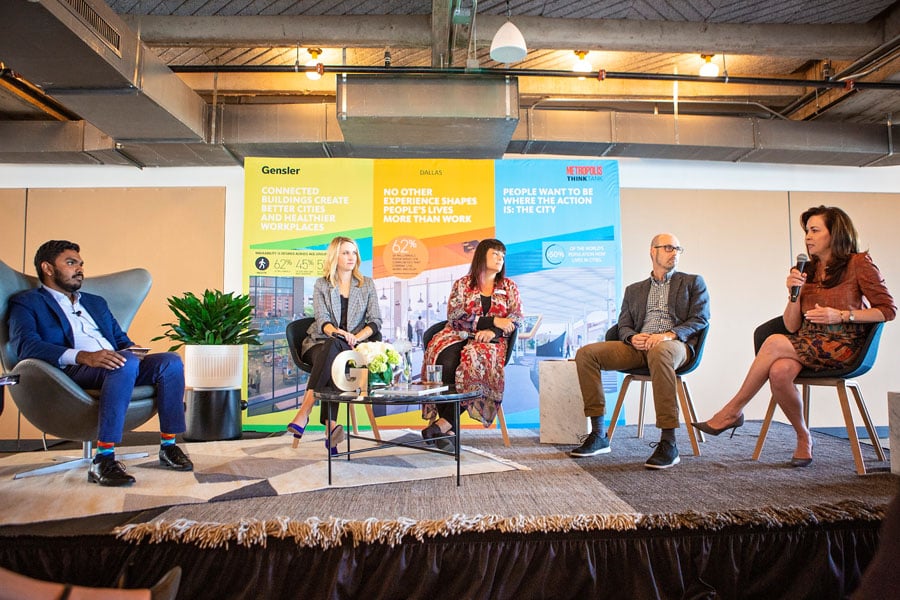 The relationship between wellbeing and the interiors we spend the majority of our time in was also a subject of consideration for Mattie Parker, who is chief of staff to Fort Worth's mayor Betsy Price. "City hall should represent what you want people to think of your community," she said. The current layout of city hall, by her estimation, is not up to snuff. She made her case by pointing to the basement offices of the city's planning department, which lacks daylight. "Environment is so important," she emphasized. "[They could] spend a little bit of money and revamp their workspace and problems are going to go away."
At the end of the day, the workspace should provide support not only to increase productivity and talent retention but to encourage wellness. While the result may be a beautifully designed space, it's the individual's overall experience that is the key factor in fostering more resilient campuses and cities, Simpson concluded. "It's about arriving into a space and leaving healthier than you were when you got there."
The Think Tank discussions were held on October 16 and 17, 2019, in Dallas. The conversations were presented in partnership with DXV/GROHE and National Office Furniture.