January 4, 2022
Designing for Gen Z and Beyond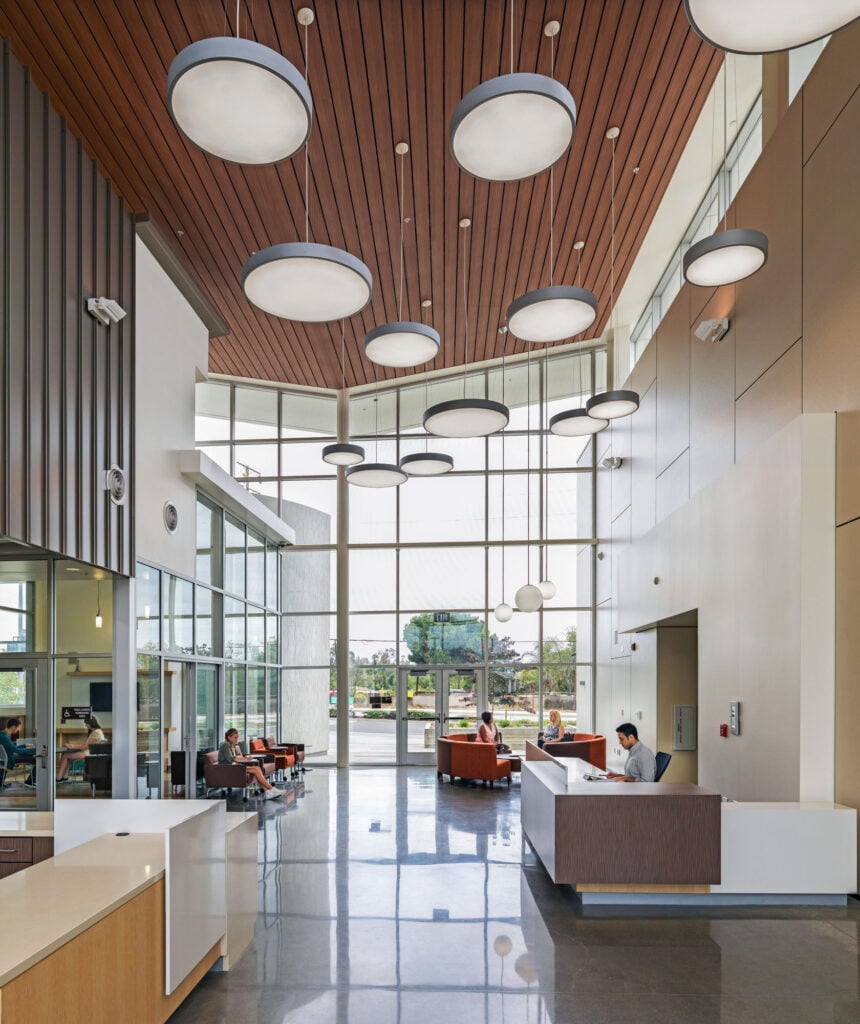 New education spaces could perhaps take more cues from our childhoods, Richardson said. "The first classrooms we know are in kindergarten, and how are they laid out? By activity areas. Then in first grade you're introduced to this very rigid setup of rows and rows of desks with the teacher in front." Maybe we could learn from our collective pasts, he continued, and make activity areas standard both in higher-education classrooms and in commercial offices as well.
Gen Z wants more than money, the panelists agreed. They want to work for a company that has a higher purpose. "Salary isn't the main driver for this generation," said Samantha Eklund, project manager, interiors, HMC. "There has to be something greater behind the company's mission." Then, in keeping with the word "beyond" in the session's title, she emphasized the importance of design future-proofing: "We should always be envisioning the needs of the next generation."
The pandemic was, of course, on all panelists' minds. The much-anticipated "permanent hybrid" model led Richardson to say: "Do I need to come into the office today at all? Do I need to work quietly, or do I need to socialize? What's the compelling reason to get me out of my bedroom and into my office?" The same goes for higher education, he continued: "Future-proofing gives people reasons to come back to campus learning."
Eklund pleaded for eschewing the negative stereotypes about Gen Z, such as their affinity for screen-time, in favor of emphasizing their positive characteristics: "Gen Z wants to be bold; they don't want to be labeled or put in a box. The flexible spaces we design in education environments speak to the fluidity that this generation is craving."
The Think Tank discussions were held on November 4, 11, and 18. The conversations were presented in partnership with CertainTeed and GROHE.
Would you like to comment on this article? Send your thoughts to: [email protected]