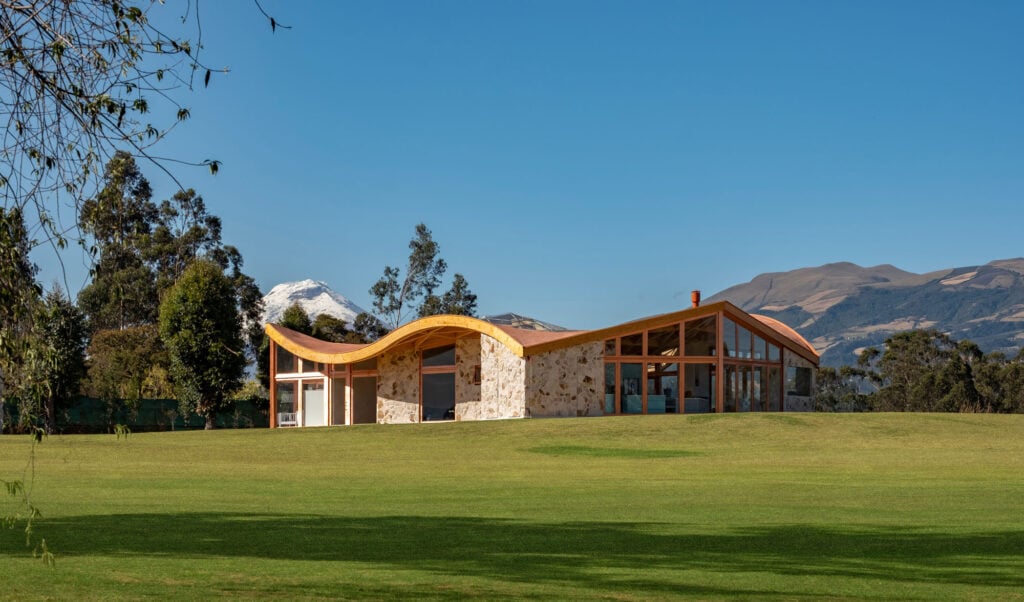 April 18, 2022
In the Andes Mountains, a Weekend Getaway Transforms into a Permanent Home
Especially Burbano, who is herself an interior designer in Quito. "I had seen their work and loved their unique style," she says. "It's very organic and clean— I felt we could be a great match."
Her new home sits on a five-acre site, perched on the edge of a cliff overlooking a golf course 80 feet below. At an altitude of 10,000 feet, it's surrounded by mountains— including the snow-capped Cotopaxi volcano that influenced the design. "The curvature of the roof mimics the volcanic cone, and opens up to the Andes Mountains," Leppanen says.
To build that roof, Lennanen and Anker first worked with structural engineers in Ecuador, then others at Rubechi Wood Technology in Italy. "They specialize in the design and engineering of these structures," Leppanen says. "They designed the size and connections for parametric construction."
The primary material used for the walls and roof is XLam, a spruce cross-laminated timber produced by Wiehag Timber Construction in Austria. "There are 100-foot-long beams for the roof structure that were formed and fabricated [in Austria]," he says. "There are six long-formed, curved beams, and then 300 tertiary members."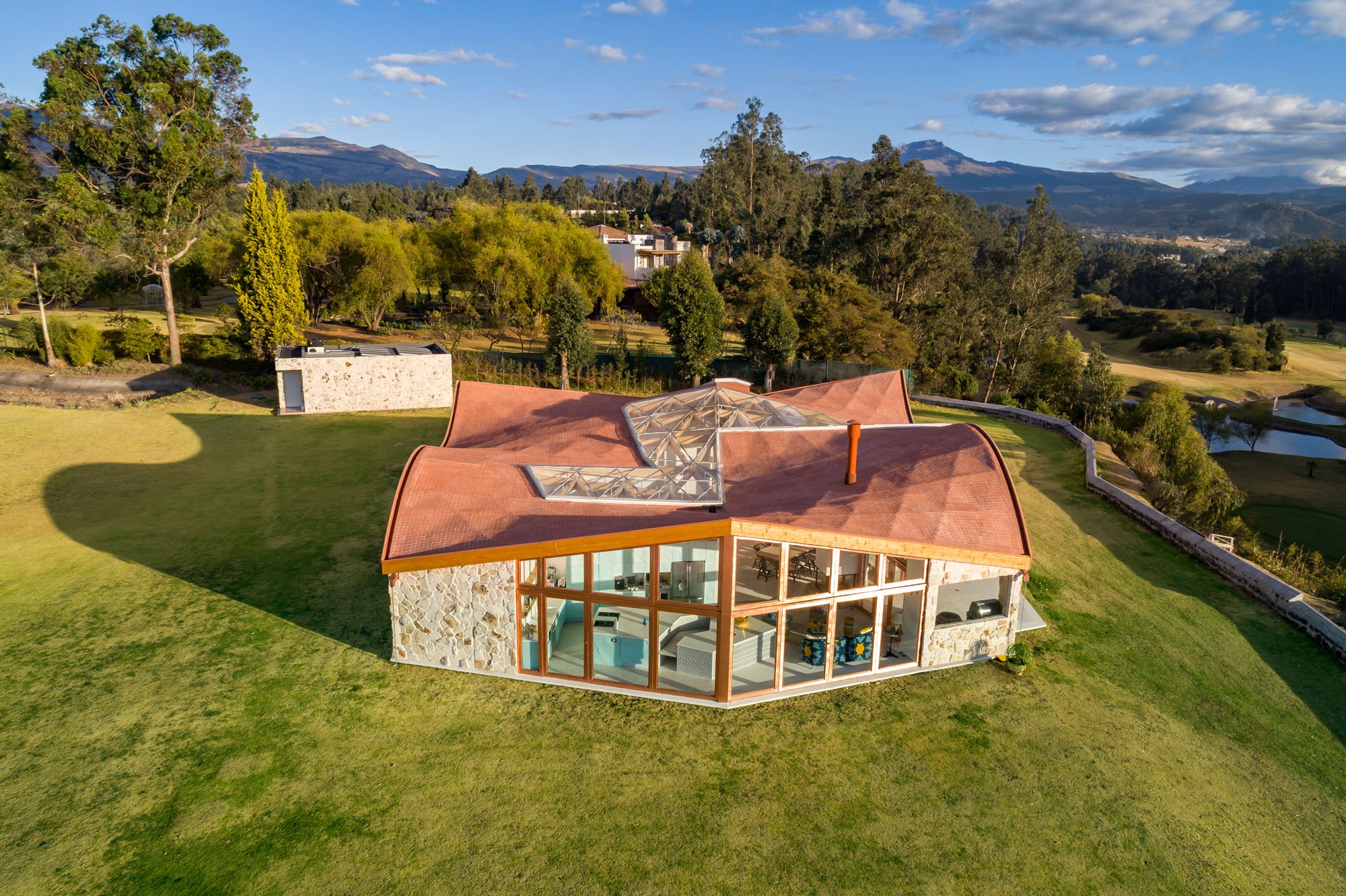 The undulating roof drops down to nine feet in places, then soars up to 18 feet for the views. "When we were testing the proportions of the curve, we were going back and forth between intimate and tall spaces," Anker says. "We created a coziness with the roof that doesn't feel unproportioned or oversized, even though it's double height."
Exterior walls are glazed and clad in local white stone that's travertine-like and porous. Window frames are copper-plated, and handmade by a Ecuadoran artisan. Flooring, meanwhile, is local eucalyptus wood, along with small pebble stones flown in from Acapulco. "Their color is whiter than anything we could find locally," Leppanen says.
It's a contrast to the hues that move in and out of the house. "When you look out, it brings in the clouds and the amazing light," Anker says. "You see red and yellow colors, even in the storms."
Thanks to the pandemic, now her clients can experience them every day of the year.
Would you like to comment on this article? Send your thoughts to: [email protected]