May 11, 2018
Using the Wind, This Home Tells Its Residents When It's Time to Surf
Bates Masi + Architects designed this modern house in Amagansett, New York for a family of water sports enthusiasts.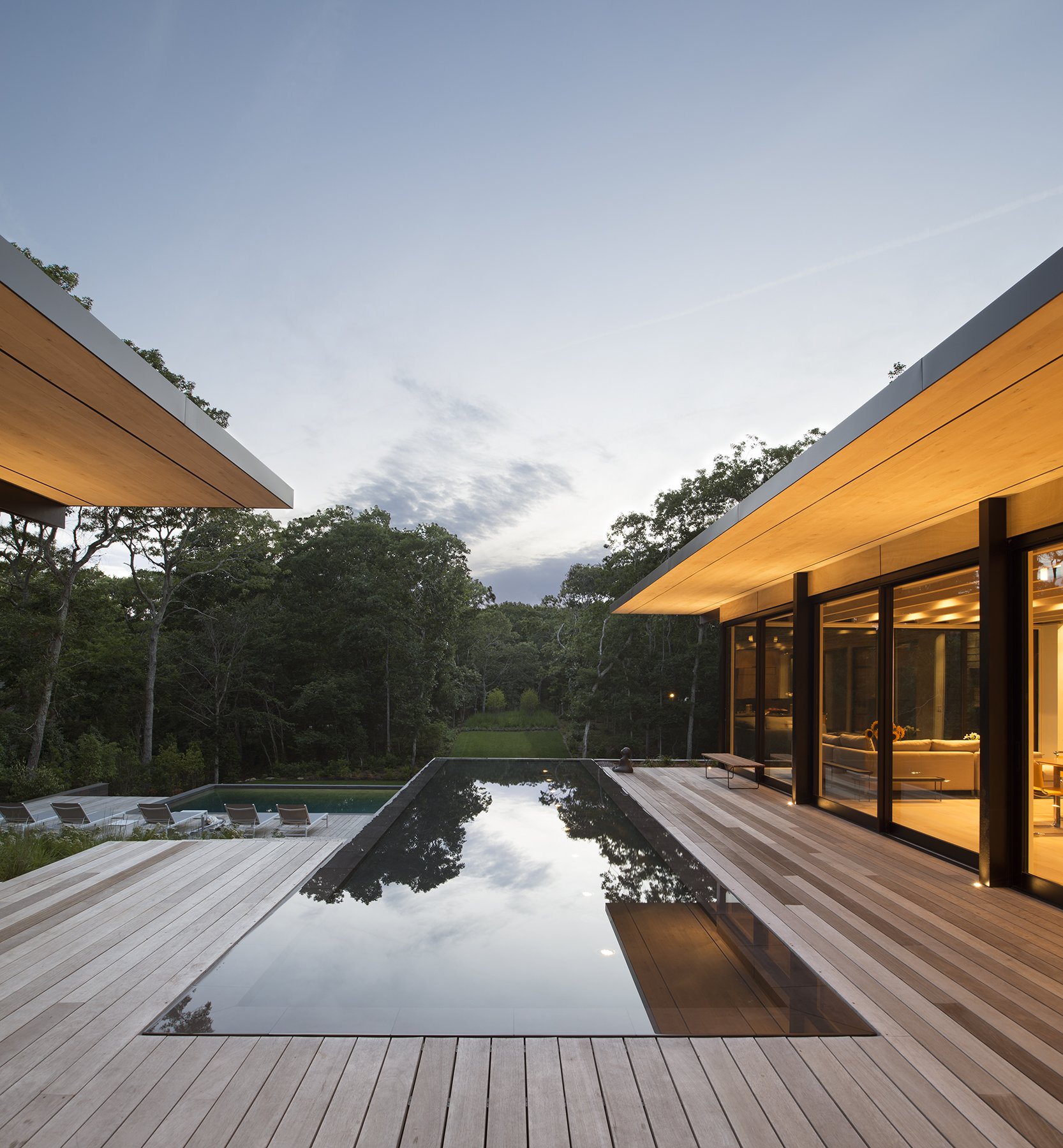 Talented architects have always factored a site's weather patterns into their designs, but East Hampton, New York–based firm Bates Masi + Architects took that approach to the nth degree for this home on the eastern end of Long Island, in Amagansett.
In this instance, that sensitivity to climate derived from the clients and their lifestyle: a family of four who a shared passion for water sports (from surfing to sailing to kite boarding). They chose to build this getaway in Amagansett because of the area's reputation for its coastal winds. "Whether relaxing at home or on a nearby beach, the owners are constantly searching for cues to get on the water," firm partner Paul Masi tells Metropolis. The family required a design that could signal when the bests gusts were near, so Bates Masi studied the weather patterns of the site and realized there was actually "an excellent opportunity to utilize the wind as a primary driver for organizing space."
Since the predominant origin of the wind came from the west, the firm cut a path for the air currents by clearing a narrow path through the adjacent forest. Then, the architects designed the house on a matching east-west axis, creating a public wing to the north and a private wing to the south. Small operable grey windows, set between the roof beams, capture the wind and channel it through the house, alerting the family when the surf's up.
---
More from Metropolis
---
The two pavilions are bridged by a glass-enclosed walkway that opens to a reflecting pool. The pool's ripples and waves are further evidence of gathering winds. "The challenge was having a strong axis dissect the spaces, but have the architecture still read as a single home," Masi adds.
In terms of materials, the public wing's interior is partially clad in gray slate shingles, while the ceiling's white oak also covers the floors, kitchen cabinetry, and bedroom dressers. Interior designer Elizabeth Bolognino helped select the minimalist home's furnishings.
The interior is also deeply affected by the adjacent pool. "As the sun rotates around the house, it bounces off the rippled surface of the water and projects the character of the wind onto the ceilings of adjacent spaces," Masi says. "I often receive texts from the client with photos of the sunlight dancing on the ceiling."
You may also enjoy "Rick Joy Uses Concrete To Carve A Secluded Escape on a Tropical Island."