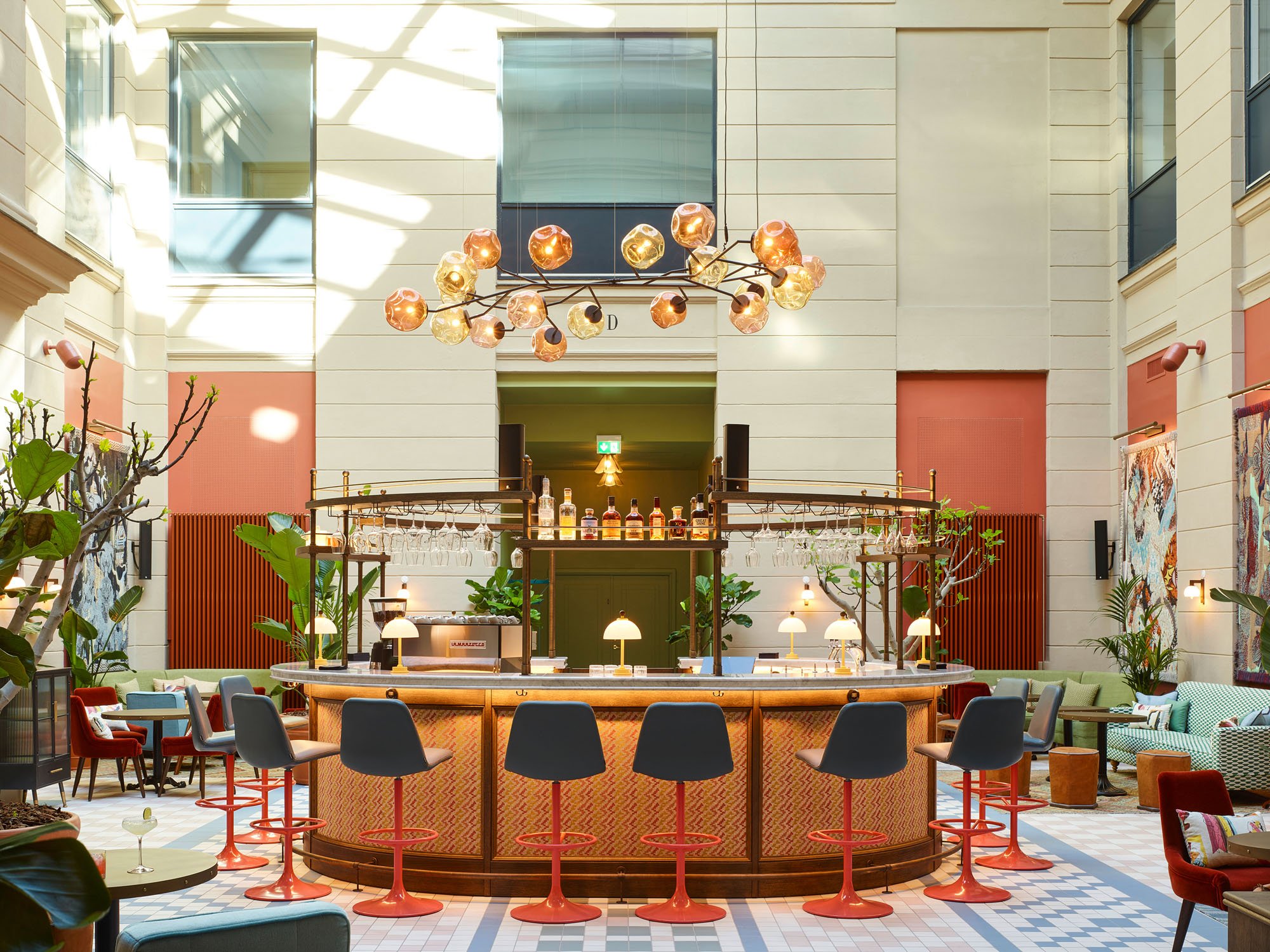 July 27, 2022
Creative Hospitality Company 25hours Opens its First Hotel in Scandinavia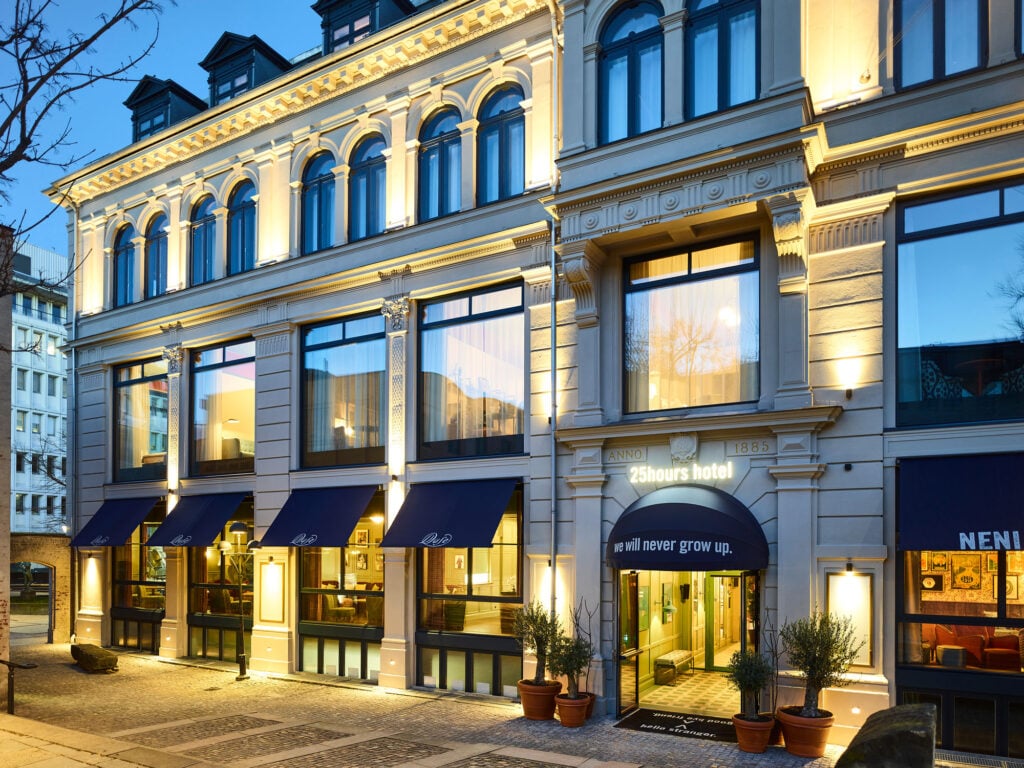 "Copenhagen and the hotel group are known for their creativity in different formats," says Martin Brudnizki, the founder of his eponymous design studio, who adds that his task was to "Work towards a unifying design that would appeal to both."
---
More from Metropolis
---
A constant reference for the project was the idea of "coming of age" and the designers split the hotel's rooms into styles based on "Passion" and "Knowledge." Using the idea of learning and discovery to create a multi-layered design, MBDS tied a unifying thread through the complex.
Sweden-raised Brudnizki says that Tycho Brahe, a Danish astronomer who discovered a supernova, and Charles Darwin inspired the "Knowledge Rooms".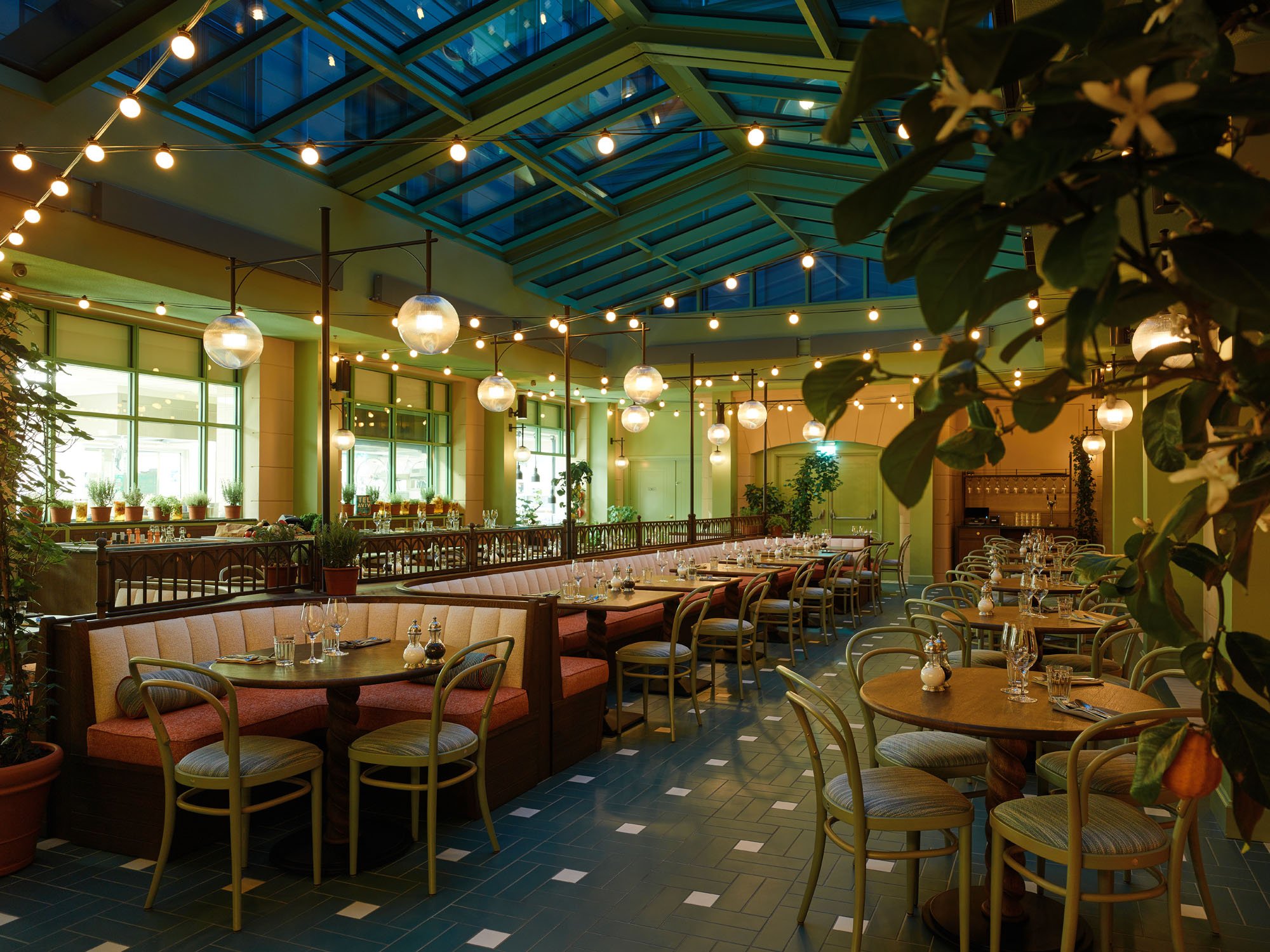 "Brahe's drawings and calculations and extracts from Darwin's diary entries feature on bespoke wallpapers," Brudnizki explains. Objects and artwork inspired by the scientists, such as binoculars, skulls, butterflies, and globes round out the picture.
The work of Sophie Klerk, a Danish mixed media collage artist, and the Danish painter and muralist Jacoba Niepoort imbue the "Passion Rooms", which are brought to life by a cork wall elevation behind the headboard decorated with collage, graphic checkerboard patterns, and mural-style wallpaper.
To bring warmth and character to the hotel, MBDS draws on the local colors of Copenhagen. Vibrant and saturated tones of aubergine, mustard, hunter green, and cobalt blue are referenced again and again in the wall paint, the sofa patterns, and even the floor tiles.
Brudnizki chooses the Assembly Lobby as a culmination of all the above and a celebration of its local surroundings. The lobby is one of his favorite spots in the hotel, which also offers a Vinyl Room, a space for guests to work, a Love Library and the Boilerman Bar in the basement.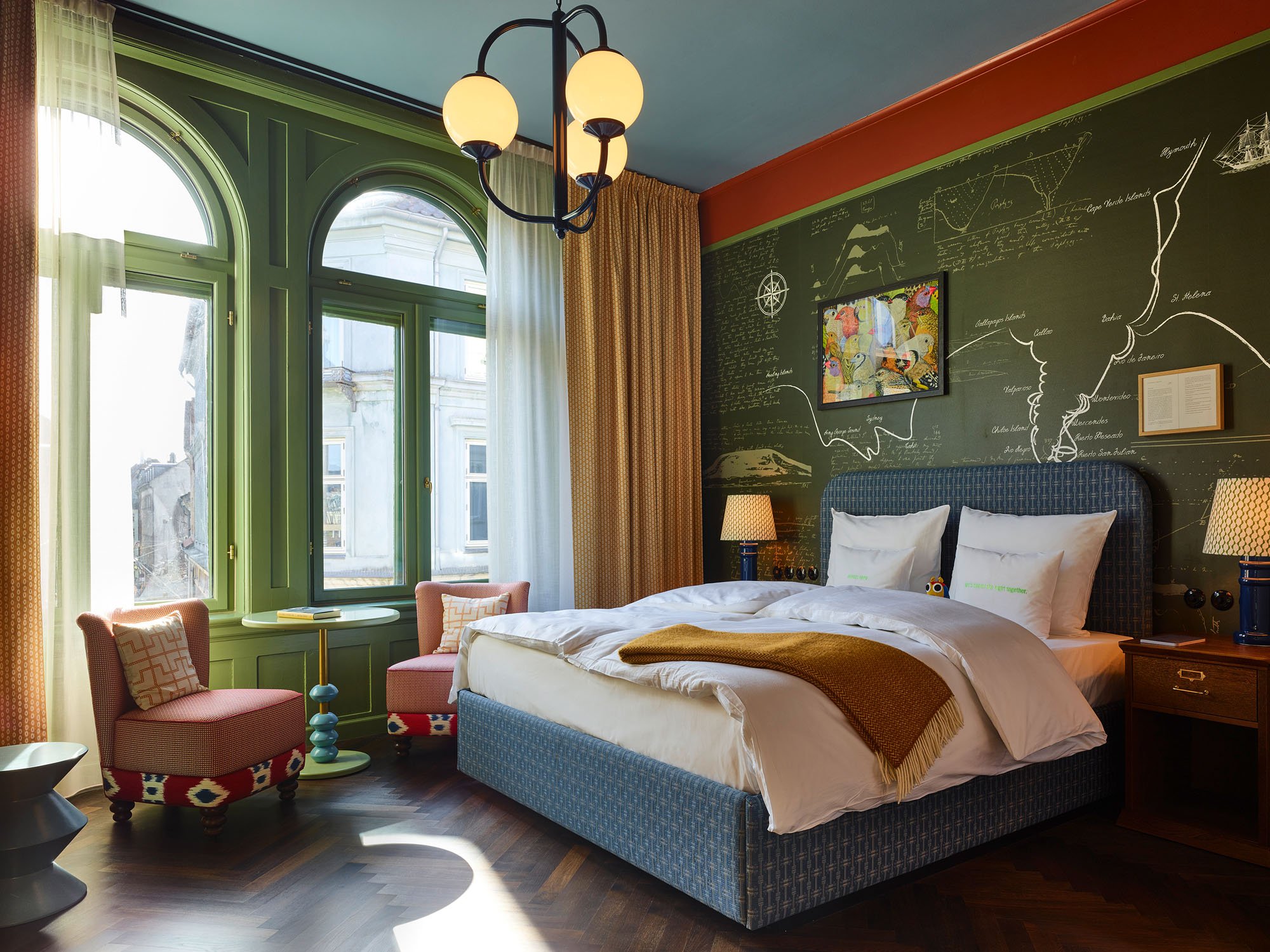 "I want visitors to feel engaged and electrified, but [also discover] something different and unexpected in a beautiful city," Brudnizki says of the emotions he wants to evoke with his design.
When Brudnizki, who has also worked on boutique brands like The Beekman in New York and Soho Beach House in Miami, looks at creating a sense of well-being in hospitality projects, he'll often try to create environments that feel like a home and cozy spheres where guests can relax without feeling intimidated.
"Creating a sense of escapism, which feels familiar yet comfortable, is exciting and playful," Brudnizki says.
"It's a balance."
Would you like to comment on this article? Send your thoughts to: [email protected]