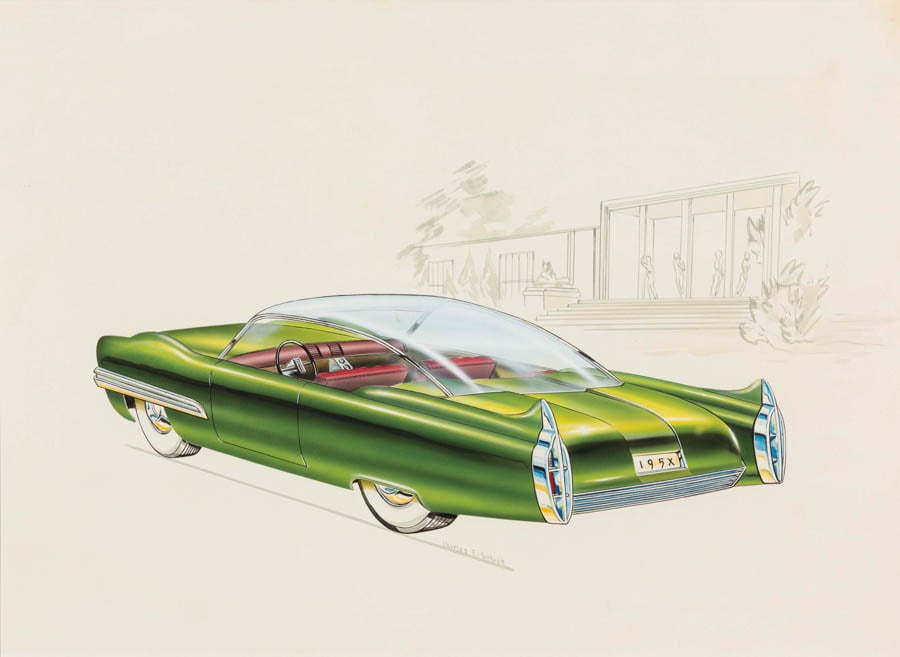 June 26, 2020
Detroit Style is a Love Letter to Car Design in the Motor City
The Detroit Institute of Arts's recent exhibition highlights the city's innovation and craftsmanship in what they describe as an "under-celebrated art form."
---
When Diego Rivera arrived in Detroit during the Great Depression, the Motor City was in crisis, but still home to the largest automobile manufacturing industry in the world. Ford, General Motors, Chrysler, and others were pioneering advances in the automobile sector that would alter design and technology forever. 
Rivera was in town to paint what came to be known as the Detroit Industry Murals, a 27-panel fresco series depicting Ford laborers that today graces the main court of the Detroit Institute of Arts (DIA) as its breathtaking centerpiece. 
A few rooms away from the celebrated work, the DIA is debuting a new exhibit this fall, once again paying homage to the unseen artistry that has driven American car culture for the past 70 years. Detroit Style: Car Design in the Motor City, 1950–2020 will highlight the work of important local designers, with rare drawings, archival photography, and 12 actual coupes and sedans. In doing so, the museum will chart the intensive creative process behind bringing vehicles from sketches to the streets. 
---
More from Metropolis
---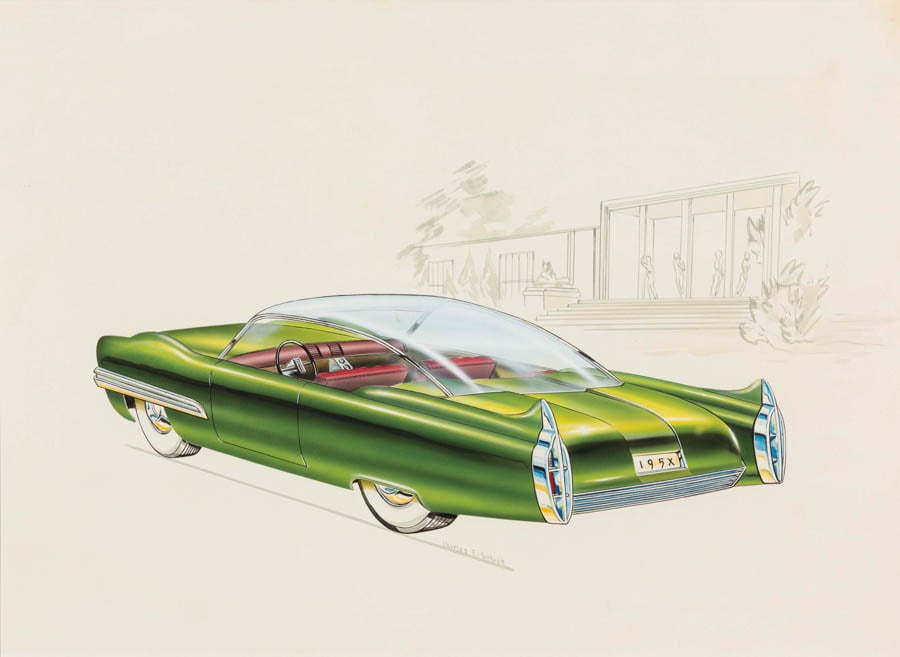 ---
DIA associate curator of American art Benjamin Colman says it's a way to celebrate how the city was instrumental in nurturing innovation and craftsmanship: "I think of the exhibit as a love letter to an under-celebrated art form that was pioneered right here in Detroit." 
"One of the most interesting discoveries was how cyclical car design really is," he added, pointing to the 1958 General Motors Firebird III. "It feels so modern and futuristic, but that technology, or rather that goal or function, has been a part of cutting-edge design and engineering since the 1950s." 
The exhibit's roots began during the city's 2013 bankruptcy as the DIA's collections were at risk for liquidation, which was averted thanks to a $26 million contribution from General Motors, Ford, and Chrysler. Colman and his colleagues were intent on telling the behind-the-scenes story of the industry, but designer sketches, which are closely guarded corporate property and often destroyed, proved challenging to source. Many were eventually found in private collections.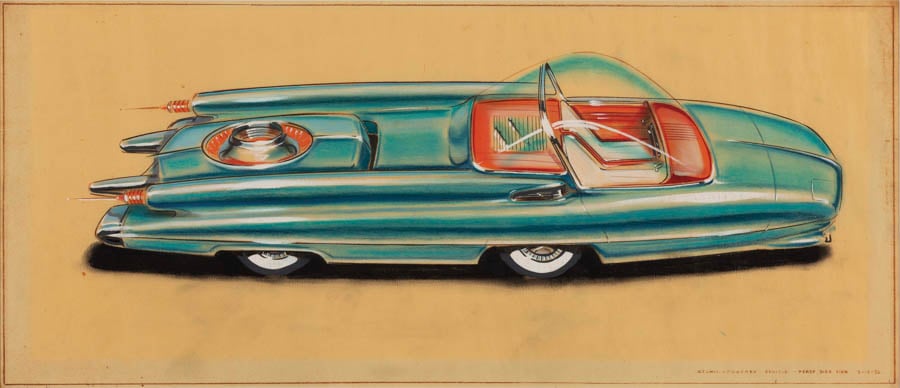 ---
"It took a lot of digging, asking a lot of questions, and knocking on lots of doors, so it was a good bit of detective work," he said. 
The exhibition follows the 1985 Automobile and Culture: Detroit Style, which covered the years between 1925 and 1950, and was the first major museum show to give cars the art treatment. With major funding provided by Ford Motor Company and General Motors, 2020's Detroit Style will include a 1958 Firebird III, a Plymouth Barracuda, and a 2017 Ford GT, among other iconic cars. 
You may also enjoy "How Arts & Culture Became a Quarantine Juggernaut"
Would you like to comment on this article? Send your thoughts to: [email protected]
---
Register here for Metropolis Webinars
Connect with experts and design leaders on the most important conversations of the day.