December 9, 2021
A Bold New Environmental Center Helps Redeem a Former Brownfield Site in Chicago
"It's all about reinhabiting a landscape that was uninhabitable," says the building's lead architect, Joseph Valerio, president of Chicago-based Valerio Dewalt Train Associates. "I think that's the big message that this building has. And it uses all sorts of interesting technologies and design approaches [to do that]."
Sustainable construction approaches include the use of nail-laminated timber—rather than steel or concrete—to create the structural bones of the building. Glue-laminated beams and columns are visible both inside and outside.
The industrial-inspired exterior is clad in Cor-Ten steel, which develops a weathered patina over time. Natural light pours into the building's airy interior through skylights. Fritted glass on the building's exterior helps migrating birds avoid collisions with the structure. 
Another ecofriendly feature is a blackwater recycling system that takes effluent from the center's restrooms and processes it using a series of tanks, purifiers, and natural filters; a constructed wetland adjacent to the building allows the clean water to return to the soil. 
"The output of the system is clear, nonpotable water," says Valerio Dewalt Train project manager Alex Raynor. "One of the only ways we could get it through the [city's] permit process was to put something in the ground that was extremely, extremely clean. I think we opened up a lot of people's eyes to how these sites can be used."
The park and center rest on acres of fresh soil brought in to cap earth that had been contaminated by the slag dumping.
"When you look at the building, you look at it on the landscape. It looks like a one-story building," Valerio says. "Actually, it's about 90 feet tall, because the foun-dations sit on a series of deep piles that go through all of this stuff and rest on a solid [bedrock]."
Once inside, visitors are treated to displays and graphics that explain the site and region's remarkable industrial and ecological history.
"We just really wanted to make sure that the exhibit walked through the whole story," says Allison Rokusek, a senior designer at Media-Objectives, Valerio Dewalt Train's in-house graphics group.
"In order to provide that full picture, you kind of have to go from pre-settlement to the industrial era to environmental activism," she adds. "Looking at the nature, flora and fauna, and then kind of leaving with this call to action of what the region can be."
The center forms a fine gateway to Big Marsh, a spot that features quiet natural areas, a rugged bike park, and hiking trails. It's also a premier place for bird-watching—something that would have been unimaginable back when steel companies dumped trainloads of molten slag on the site.
Betsy Godwin and Janet Pellegrini, residents from Chicago's North Side, drove 20 miles to spend a late Sunday morning at the park, looking for the Hudsonian godwit, a brownish, long-billed bird hardly seen in these parts until autumn, when it makes its way from Canada to South America.
"For the city to create this and to encourage the environmental rejuvenation of the area … it's encouraging," says Pellegrini.
And the building?
"It's kind of industrial, but also the wood makes it kind of earthy," Godwin says. "It's cool."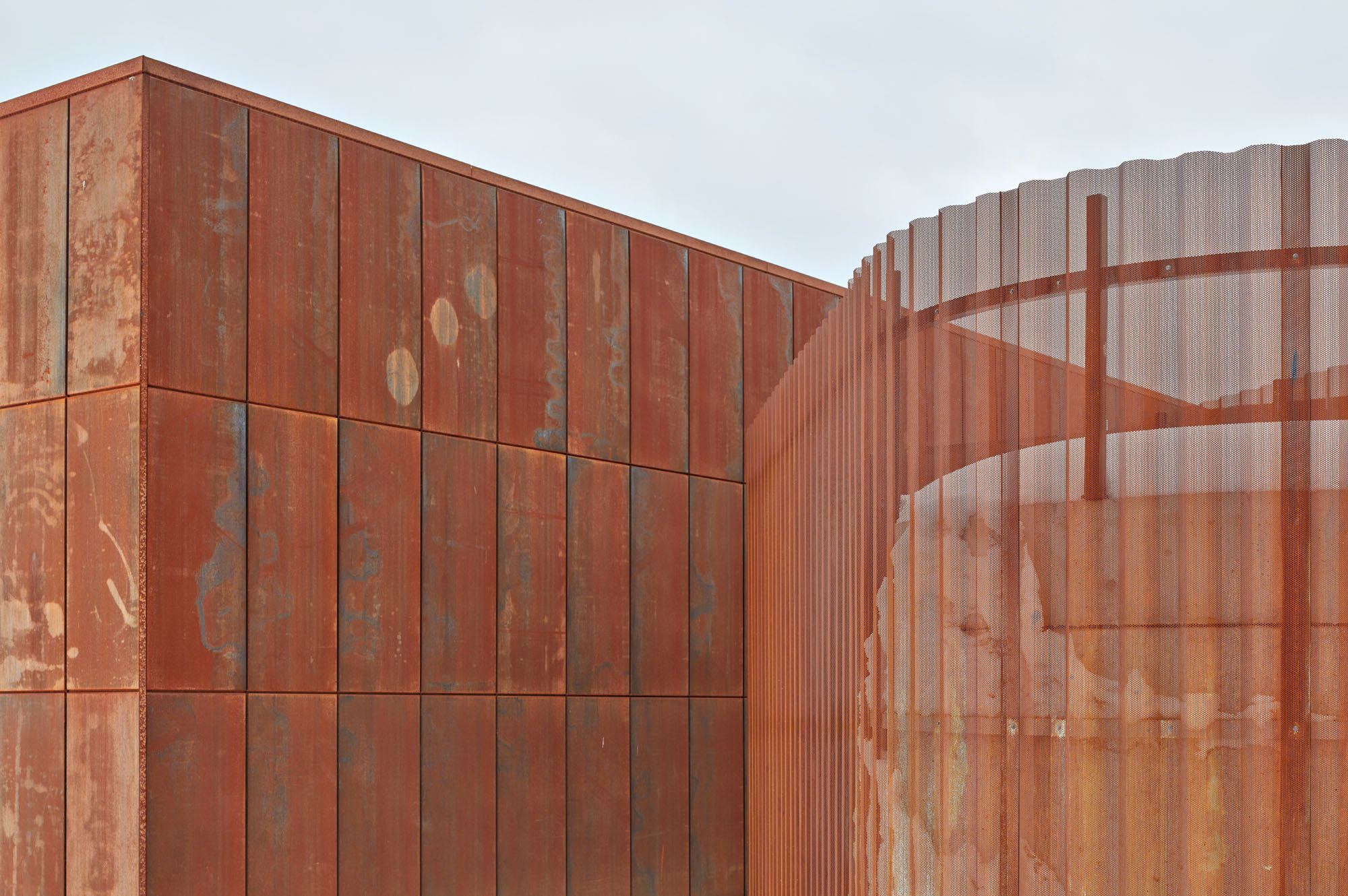 Would you like to comment on this article? Send your thoughts to: [email protected]