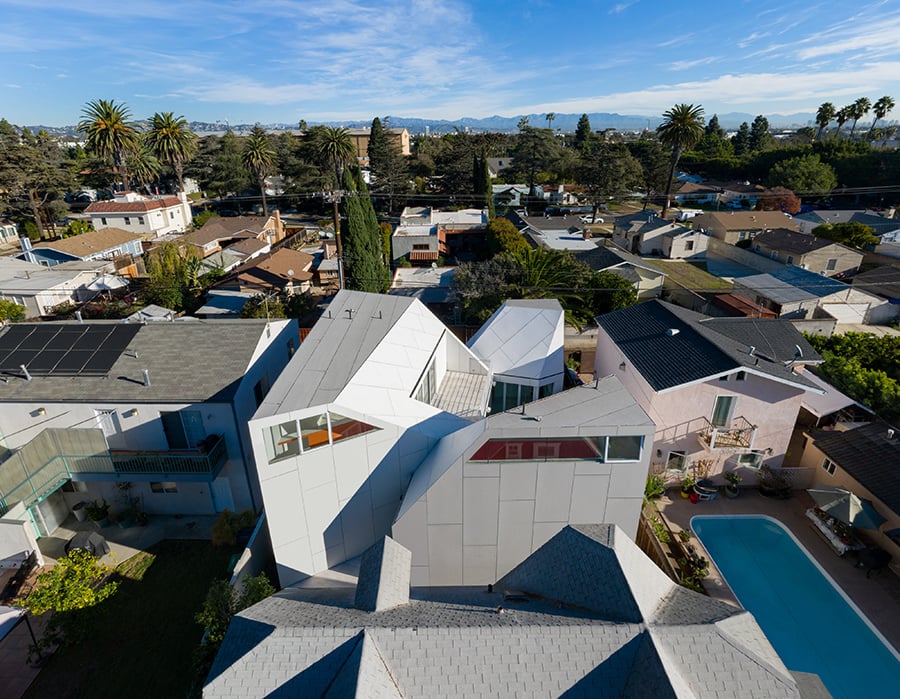 January 17, 2019
This Minimalist House Maximizes Indoor-Outdoor Living on a Tight Los Angeles Site
A couple tapped the firm FreelandBuck to design a 1,500-square-foot house entirely located within the backyard of their existing residence.
---
For many homeowners, taking full advantage of a large backyard might involve building a pool or gazebo. Yet for one Culver City-based couple, another option came to mind—why not build an entirely new house? The couple looked to Los Angeles and New York–based firm FreelandBuck to design the aptly-named Second House, a 1,500-square-foot residence constructed directly behind the couple's previously existing house, which they originally purchased in 2013.
Building a second house on the property provided an interesting challenge for the firm, as the new structure wasn't intended to be a guest house. Rather, the clients—a couple with no plans to have children—wanted a new, fully-functioning, independent residence for themselves. The old house might be used to generate rental income from a new tenant. "[The clients] wanted their own standalone house disconnected from either a family member or a tenant that would be living [in the original house]," principal David Freeland tells Metropolis.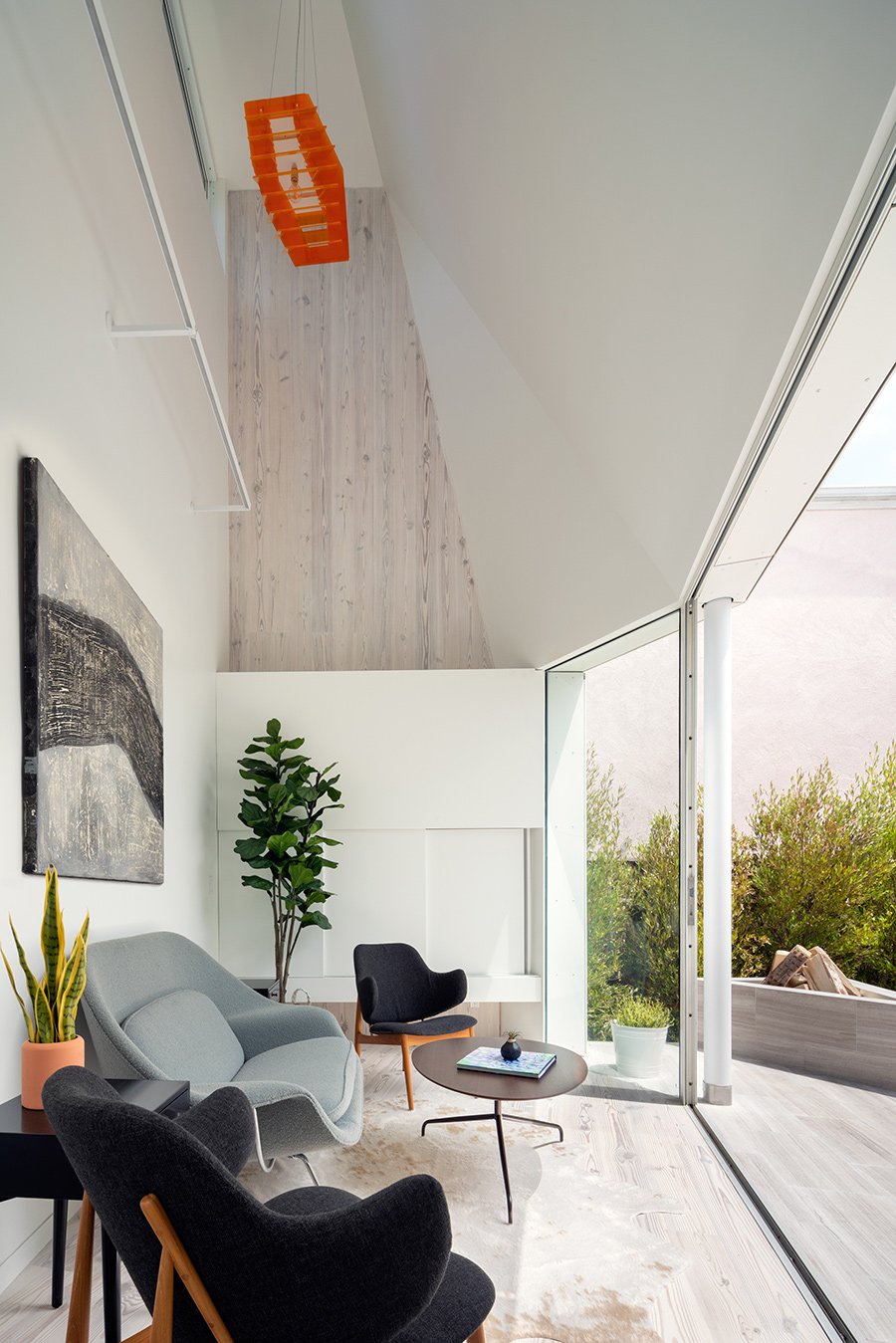 ---
For the new residence, the clients sought continuity between the project's interior and exterior areas, prioritizing maximum indoor-outdoor space over size. Making use of exterior space, though, served as another challenge on the constrained site. "This is really what started the conversation of how to shoehorn and fit a house into the backyard of an existing house," says Freeland.
---
More from Metropolis
---
Second House's unique shape served as the solution, with the project ultimately being comprised of three volumes that are dedicated to different functions, principal Brennan Buck tells Metropolis. The master bedroom on the house's second level, located above the garage, is one volume, while the guest room, which is above the kitchen and dining space, serves as another block. The third section consists of the double height central living space. "We had this very tight, roughly square bounding box that we could work within, and we had a central courtyard," says Buck. "That was our initial idea for how to shoehorn some outdoor space in, so the rooms essentially all slope down toward that courtyard so that we can get some sun and some light into that center of the house."
The project, which was finished last spring, also reflects the clients' preference for a clean, minimalist aesthetic that avoids monotony. "We were interested in not homogenizing all the interior spaces, trying to think about a continuous living space that would alternate between different types of rooms and different material palettes and different character," says Buck. "In that sense, it's a bit like an interlocking checkerboard."
You may also enjoy "A Former Playground for Strippers and Slayer Is Reborn as a Music Lover's Dream Hotel."