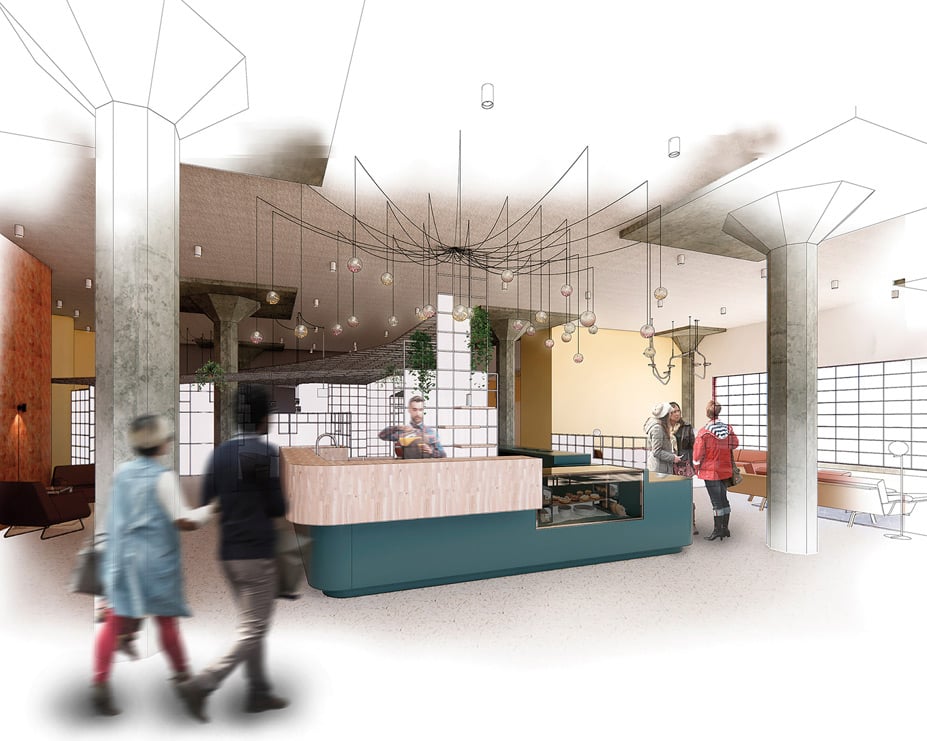 April 6, 2021
Future100: Students Envision Spaces for Autism
Next-generation designers advocate for those who think differently, prioritizing inclusivity and community at every level of design.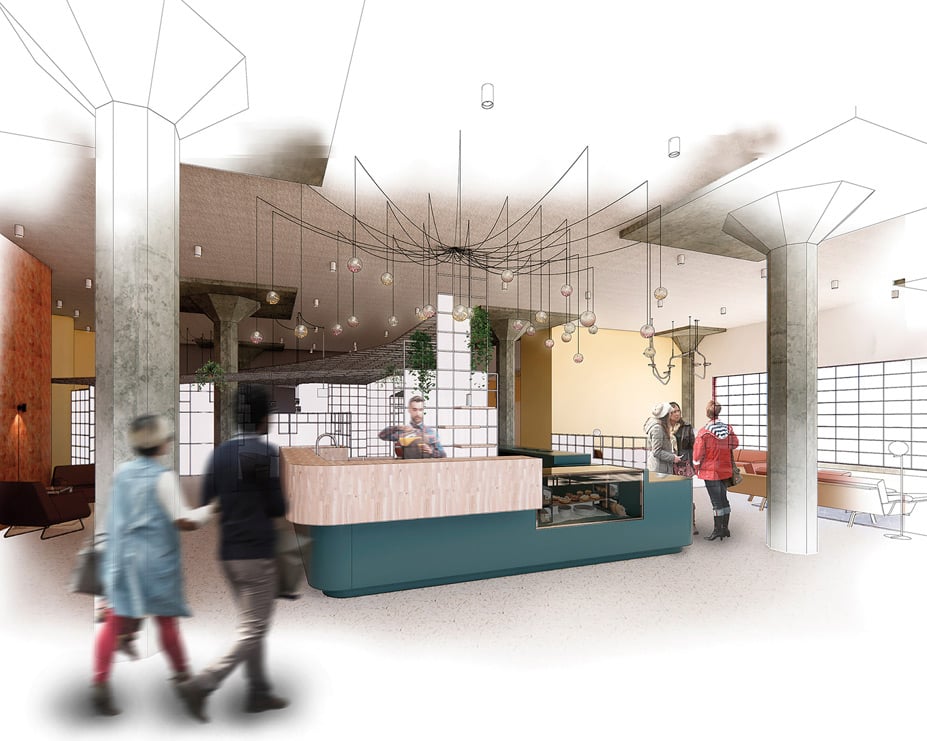 About 1 in 54 children has autism spectrum disorder (ASD). An even broader segment of the population—about 14 percent—identify as neurodivergent, a term that also includes dyspraxia, dyslexia, and attention deficit hyperactivity disorder, among others, meaning a considerable part of the population functions, learns, and processes information differently. And as awareness of these variations increases, so does a call to address these differences as just that—differences, not deficits.
The A&D industry has responded, shifting away from designing for the "average" person and embracing a more universal approach that accommodates a greater range of thinking styles. This is the case in workplace design, in particular, with companies like Microsoft, Hewlett Packard Enterprise, and others launching neurodiversity-at-work initiatives. The next generation of designers is looking to keep the momentum going, diving deeper into how the industry can be more neurologically inclusive.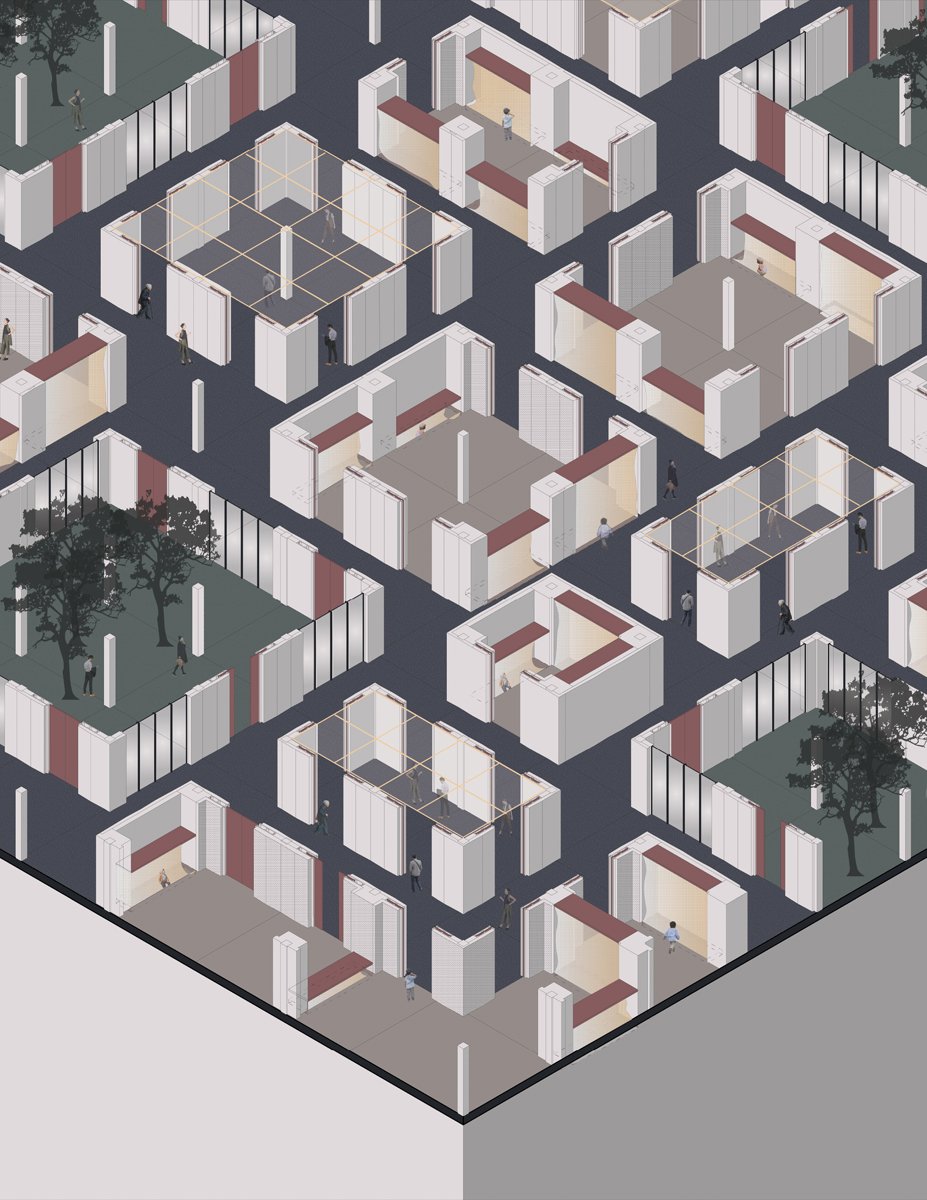 University of Wisconsin–Milwaukee architecture student Roe Draus's concept Spatial Portrait, for example, was created for Alex, a fictitious six-year-old child on the autism spectrum who is also blind and nonverbal. The project caters to the tactile, proprioceptive, auditory, and olfactory systems, addressing Alex's need for high- and low-stimulation areas. Within the space, Alex can communicate and indicate positive and negative moods through an integrated button system, and adaptable rooms with pocket doors provide hidden areas for him to retreat and relax in times of distress.
---
More from Metropolis
---
Aiming to also address the needs of autistic individuals' families, University of Tennessee undergraduate Caitlin Turner's interior design for a tea shop takes a community-minded approach. The Nook—for which Turner conducted initial research and programmatic development with classmate Allie Bierman—provides a recreational space for children with ASD, supported by a tea, pottery, and garden retail space. While the ground-level store helps fund the upstairs recreation center—where children explore and engage via sensory experiences like gardening—its larger purpose is to foster social support. With layers of privacy nooks, the auxiliary space invites the children's parents and guardians to connect with others or find moments of respite.
"There must be an inclusive, interdisciplinary, and community approach within every level of design," Draus says. This sense of responsibility to foment change is evident in his and Turner's work. As they pursue their respective fields because of their belief in design's ability to empower those with diverse needs, they also know there is still so much work to do.
Visit metropolismag.com/future100 to see more groundbreaking student work.
---
ROE DRAUS
University of Wisconsin–Milwaukee
Undergraduate Architecture
NOMINATOR: Trudy Watt, Assistant Professor
Draus approaches his design for Spatial Portrait with clarity and creativity. His desire to address broader societal challenges with solutions that meet the needs of vulnerable populations is evident in his person-centered approach.
---
CAITLIN TURNER
University of Tennessee
Undergraduate Interior Architecture
NOMINATOR: Tim Dolan, Lecturer, Adjunct Assistant Professor
Passionate about the integration of design with human psychology, Turner thoughtfully considers the impact of projects on the physical and mental well-being of occupants, whether designing workplaces or retail spaces like the tea shop at The Nook.
---
Would you like to comment on this article? Send your thoughts to: [email protected]
---
Register here for Metropolis's Think Tank Thursdays and hear what leading firms across North America are thinking and working on today.