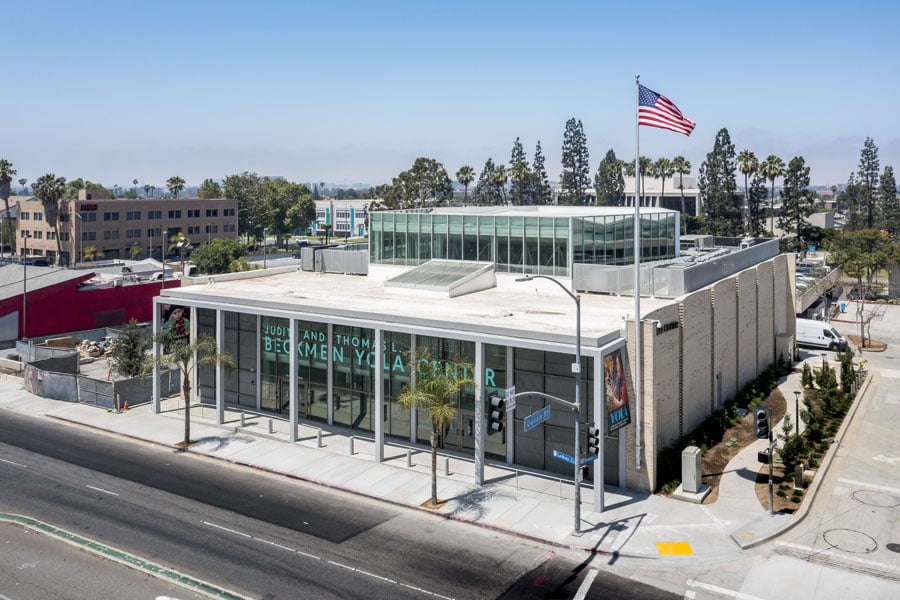 August 6, 2021
Gehry Partner's YOLA Center Brings Advanced Acoustics to a Former Bank
Located in a once-abandoned midcentury building, the repurposed rehearsal and performance center provides space for aspiring young musicians.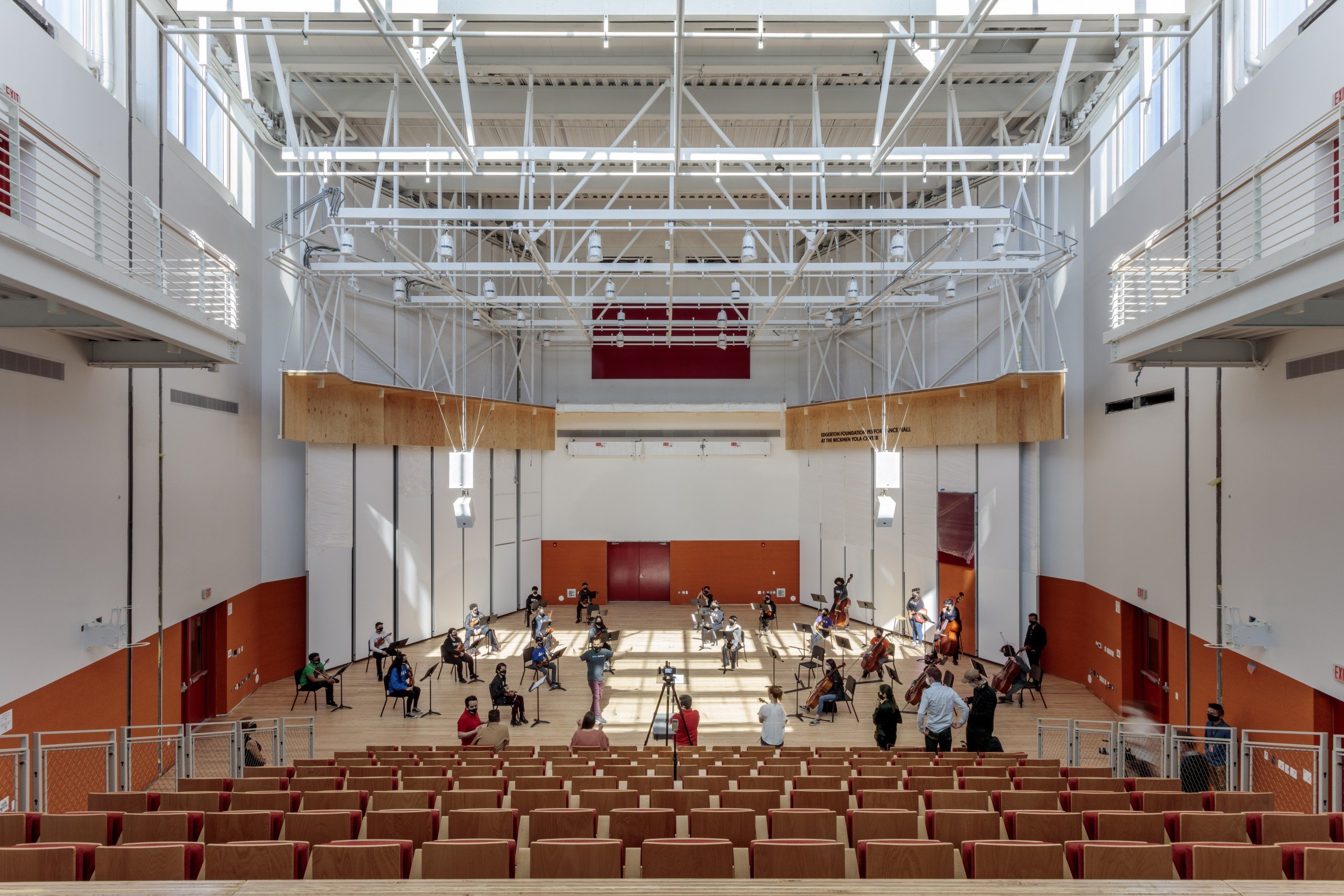 ---
First, it was a bank, then it was a Burger King, then it was a Science and Discovery Learning Center. Today, the long-abandoned building in Los Angeles's Inglewood neighborhood has been revived into a rehearsal and performance center by Gehry Partners.
The Judith and Thomas L. Beckmen Youth Orchestra of Los Angeles (YOLA) Center was commissioned by the Los Angeles Philharmonic, whose Walt Disney Concert Hall was also designed by Gehry, albeit with a little more exuberance. Complete with a 4,450-square-foot performance hall—part of which was carved out of the original structure's basement—the Beckmen YOLA Center provides a flexible performance space and teaching facilities for aspiring young musicians, ages 5 through 18, in Inglewood and neighboring districts. For Gehry, it reflects an approach to design that recalls some of his earlier works like the Danziger Studio and Residence on Melrose Avenue.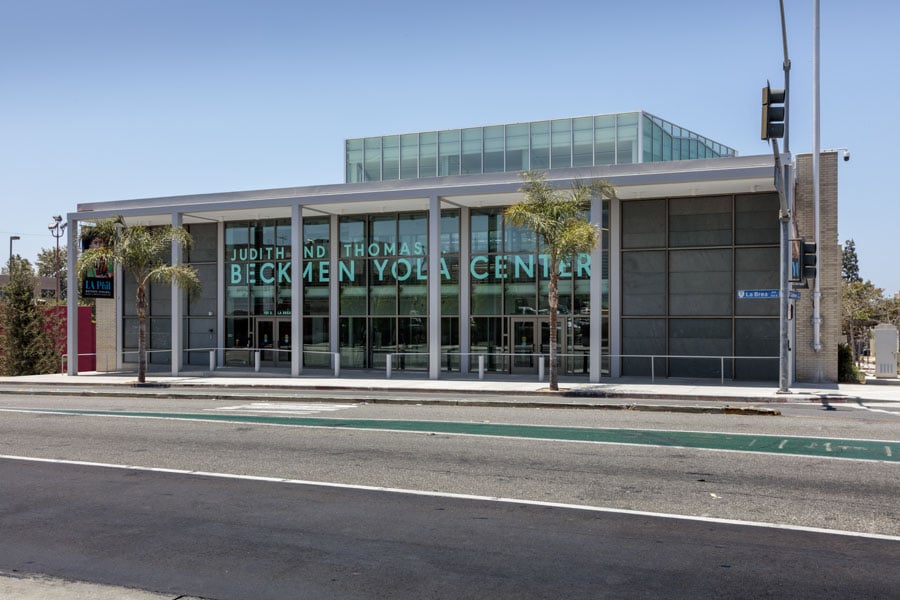 ---
Built in 1965, the former Security First National Bank branch office was designed by Austin, Field & Fry. "We chose adaptive reuse as a strategy since it lowers the environmental toll of manufacturing and transporting building materials," says Chad Smith, CEO of LA Phil. "With Frank Gehry as our architect, we knew the existing building would be transformed into something remarkable."
---
More from Metropolis
---
For optimal acoustics, Gehry Partners excavated part of the basement and raised the roof, which they then topped with a glass crown, to stretch the ceiling height below to 45 feet and to also "create a beacon effect at night," says Gehry. The acoustics were further enhanced with an oak stage and wooden seats, which the architect says will "contribute to the richness of the sound."
---
The large performance hall large features a movable acoustic wall which allows the space to be broken up into two smaller rehearsal spaces. The size and height of the stage match that of the Walt Disney Concert Hall at 40 by 60 feet. "It was important to me that the YOLA students would experience the acoustics the way professional musicians do," says Gehry.
Opening for classes in September, the Beckmen YOLA Center may be the most acoustically advanced, former bank and Burger King in the country.
You may also enjoy "Can Underused Malls Help Build Healthy Communities?"
Would you like to comment on this article? Send your thoughts to: [email protected]
---
Register here for Metropolis's Think Tank Thursdays and hear what leading firms across North America are thinking and working on today.