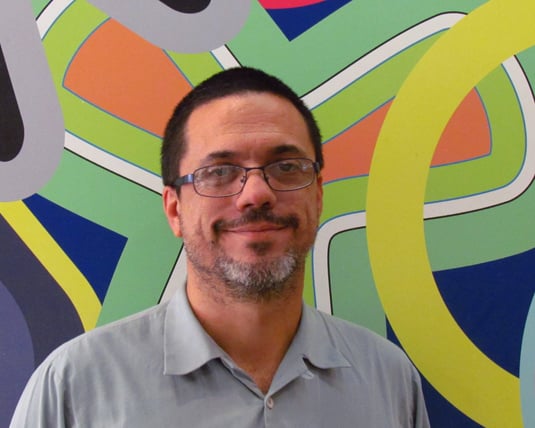 August 21, 2012
Global Forum BoomSPdesign Surveys What Makes Great Design Today
What is good design? It achieves function in an efficient and inspired way. While this formula usually makes for some unique creations it can also reduce design to something that's "cool". But fulfilling a function also implies that design is a service. Designers meet the needs that feed the demands of the market (or the […]
What is good design? It achieves function in an efficient and inspired way. While this formula usually makes for some unique creations it can also reduce design to something that's "cool". But fulfilling a function also implies that design is a service. Designers meet the needs that feed the demands of the market (or the client); a new building, a teapot, a raincoat are just some examples of market-driven design.
This month in Sao Paulo, Brazil, BoomSPdesign will focus on the issues of good design, including its often ignored and less glamorous sides. The global forum opens on August 22nd and runs through the 24th. Perhaps the conference's theme is best illustrated by the story of "Pipoca do Valdir" (Valdir's Popcorn).
Valdir's push cart, photo courtesy of BoomSPdesign.
---
More from Metropolis
---
Valdir Novaki was a Brazilian redneck from rural Parana who dreamed of going to the big city and making a name for himself. After years of waiting for a license to operate a popcorn pushcart in Curitiba, he got his wish. He quickly realized the need to differentiate himself from the other street vendors. From the immaculately clean cart, to a variety of flavors and original spices, nothing was ordinary in Valdir's new business.
But most of all he understood the importance of connecting with the customer. He did this by always employing his humble but natural politeness, and by creating little extras, like a "care package" that includes dental floss, sanitizer gel, and mint, added to every popcorn bag. He also displayed easily accessible loyalty cards that customers can redeem for free bags of popcorn, making them return over and over again.
Soon enough, he became Curitiba's top-performing- street vendor, developing a reputation for his customer care. Invitations to speak started pouring in, and now he travels all over Brazil, speaking at corporations and universities. Valdir will be sharing some of his insights with the audience that will gather at BoomSPdesign. The event's founder and curator, Beto Cocenza, says, "Valdir brings a genuine enjoyment of serving, an enjoyment that comes from having figured out how to do what one likes and in the best possible way. There's a lot to learn from someone who is able to do that, no matter what field."
Beto Cocenza, against mural done by Karim Rashid at a previous BSPD for Centro Universitario Belas Artes, photo courtesy of BoomSPdesign.
Valdir's story is in line with the writings that have made Alvaro Guillermo, another conference speaker, one of Brazil's best-known design marketing consultants and researchers. An architect with a Masters in art, education, and history, Guillermo has published several books on design, branding, and consumer's science.  He echoes Valdir's philosophy of advocating a thorough knowledge of clients in order to best serve them and creating great design that addresses their needs.
A. Guillermo's book on branding, photo courtesy of BoomSPdesign.
Andy Klemmer of the Paratus Group knows this process very well.  Starting with Frank Gehy's iconic Guggenheim Bilbao, his company has been the liaison between such high profile architects as Renzo Piano, Saana, and  Herzog  & de Meuron  and  such venerable institutions as the Morgan Library,  Toledo Museum Glass Pavilion, and currently the new Miami Art Museum. His team comes in exactly when an institution is getting ready to commission a new project.
Andy Klemmer on a meeting with Renzo Piano and architects at RPBW offices in Genoa, photo courtesy of BoomSPdesign.
Paratus helps their clients establish realistic goals, in line with their circumstances and budgets, while defining a program that fits the institution's mission. In conversation, Klemmer often remarks that the reason big-name designers achieve their level of unanimous success is because they respond to these same pragmatic conditions so well and so carefully that they then have the freedom to indulge in creating breakthrough designs.
Indulgence may certainly come to mind when you think Fernando Romero and his Museo Soumaya. But the futuristic, daring, shapely structure is more the result of Romero's applying today's technology and its ability to solve a clients requests and specifications, then willful form giving by an architect.  "He understands public space and circulation and uses sights and expansiveness to give it lightness and beauty," Cocenza told me. Indeed Romero is able to serve the program and, at the same time, express his visionary ideas of what a building can be, thus successfully rendering the architectural service.
Fernando Romero and model of Museo Soumayo, photo courtesy of BoomSPdesign.
It is exactly that original, personal vision that defines memorable design.  It's what makes a design human. The danger is when the ego gets lost in the vision and the designer looses track of the humans on the other side, on the receiving end. From basic good manners of communicating to a thoughtful "read" of the client's needs, to going the extra mile, proper "people's skills" should be a top priority when thinking of a design practice. The power of the satisfied customer to generate new and repeat business cannot be underestimated.
" Our goal is to give the audience a very comprehensive view of design today, from practice to trends. To help people understand that it takes more than pretty images: one must also understand all the other elements needed to 'make it'," adds Cocenza.
The BoomSPdesign forum will take place at the D & D Center in Sao Paulo, and feature other international product designers, architects, graphic designers, a hairstylist, and fashion designers. I'm looking forward to seeing and hearing how they all relate to reality vs vision aspect of their individual approaches and how it formed their own practices.
Paul Clemence is an award-winning photographer whose work is part of many collections, including the Mies van der Rohe's Archives and house by MoMa, New York.  He exhibits  both in the US and on the international fine art circuit, from classic B & W prints to large scale photo installations. A published author, his work can also be seen in major design and lifestyle publications. His "Architecture Photography" Facebook page receives over half a million hits monthly.
See some of our other posts related to BOOMSPDESIGN and to Brazilian Design.