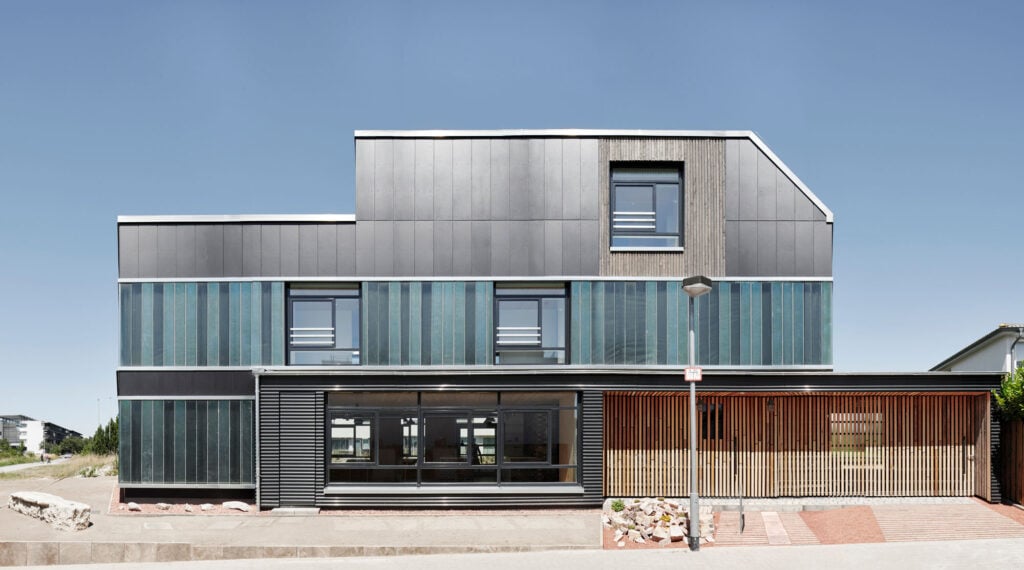 November 30, 2021
This is What Germany's First Second-Hand House Looks Like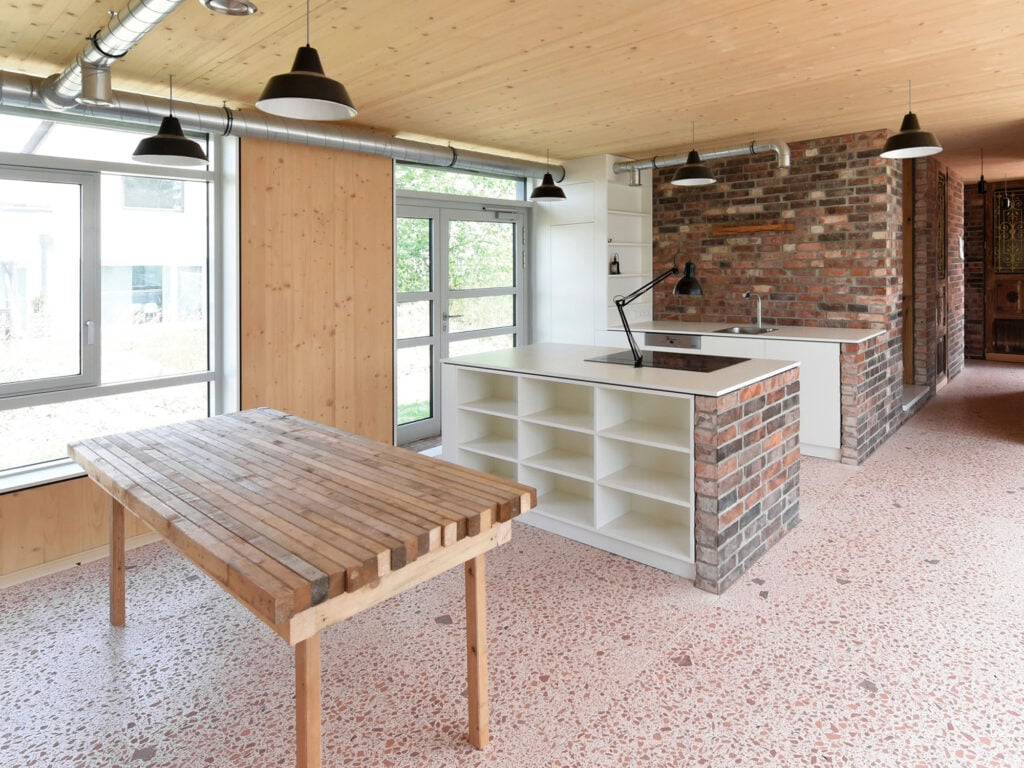 The story of this house began in 2015, when the local real estate and construction company Gundlach decided to launch a call for ideas for a small parcel on the edge of a newly built neighborhood which was already looking for high sustainability standards—which is, in the current building industry in Europe, mostly about a good insulation for the new homes. The company was looking for a 100 percent recyclable house to take the idea of "sustainability" one or two steps further. The concept of the local architecture office cityfoerster was to construct a house entirely of recycled and recyclable components, so that all materials could be kept in a closed circuit of construction materials. For example, the gluing of elements together was avoided, so that all components and materials could be dismantled and reused in the future without losing quality. They also committed to prefer local materials.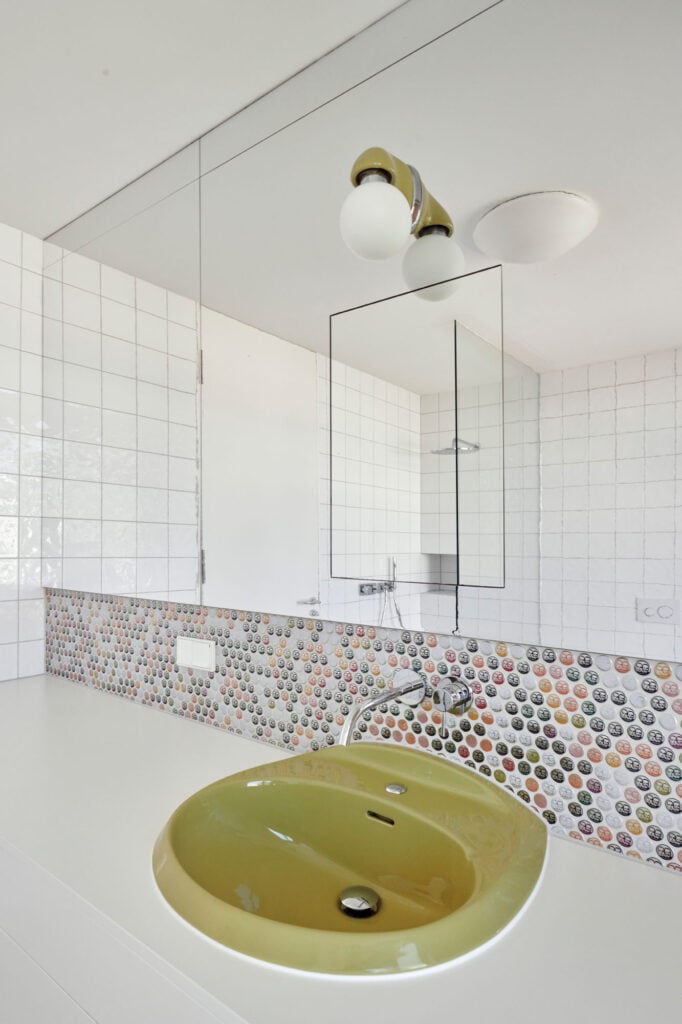 According to project architect Nils Nolting, the project has an experimental chatacter: "We were honest with the client from the very beginning, making it very clear that we would embark on this adventure together to find out, what is really possible and what's not." Planning took almost three years, as it took much longer than expected to clarify the legal framework and to find both reusable materials and companies interested in joining the adventure.
---
More from Metropolis
---
For instance, in order to reuse some steel girders that were available, the team would have had to prove the load-bearing capacity for each one individually. Instead, they opted for a structure made of glue-free wood, where even the screws are made of wood. The foundations are made of concrete with 42 percent recycled material. Most of the facade materials however came from buildings belonging to Gundlach, which were about to be demolished or converted: The aluminium-framed windows and the fiber cement panels, which were recut and repainted, originate from the "House of Youth," a nearby youth center that had been throughly transformed into a social housing project. The wooden strips that now form a weather-protected entrance area were once sauna benches in a nearby sports club. The profiled glass strips however, now shimmering on the facade in blue and green, were saved from an old paint shop that was demolished.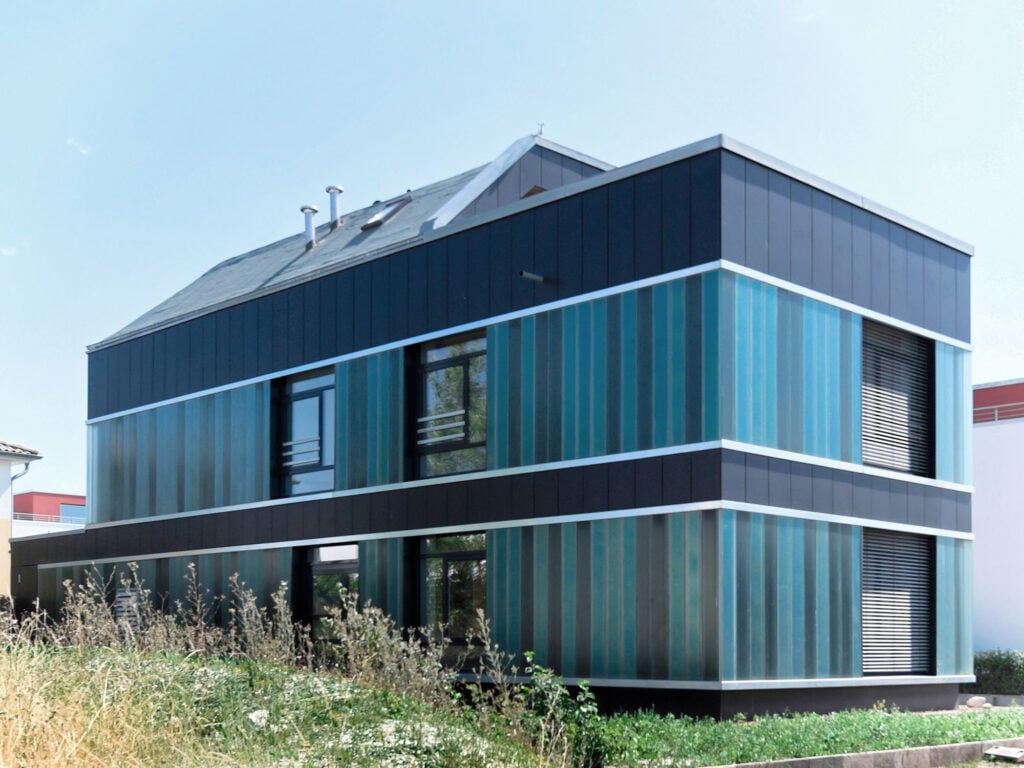 The architects' question—"how much recycling is possible?"—lead to myriad experimental and highly individual solutions. "What I like about the building", says Nolting, "is not only that each component tells a story, but also that the whole house has this very odd, remarkable look. We would have never designed something like this from scratch. The form and appearance of this house is really a composition which is based on the materials that were found and what was possible with them." According to cityfoerster, a design process like this means turning the idea of architecture on its head: Instead of designing whatever you want and then ordering the fitting materials, you look for the materials first and start the design from there. It's a different way of thinking about architecture which cityförster calls "design by availability", and which ultimately results in a very unconventional, new aesthetics.
Though the house ended up taking longer and costing more than a conventionally built come of similar size, cityfoerster's design could be a prototype for a new form of reuse-itecture, that begins from the place of available materials and that marks a starting point for rethinking our ways of how to deal with our resources in the future.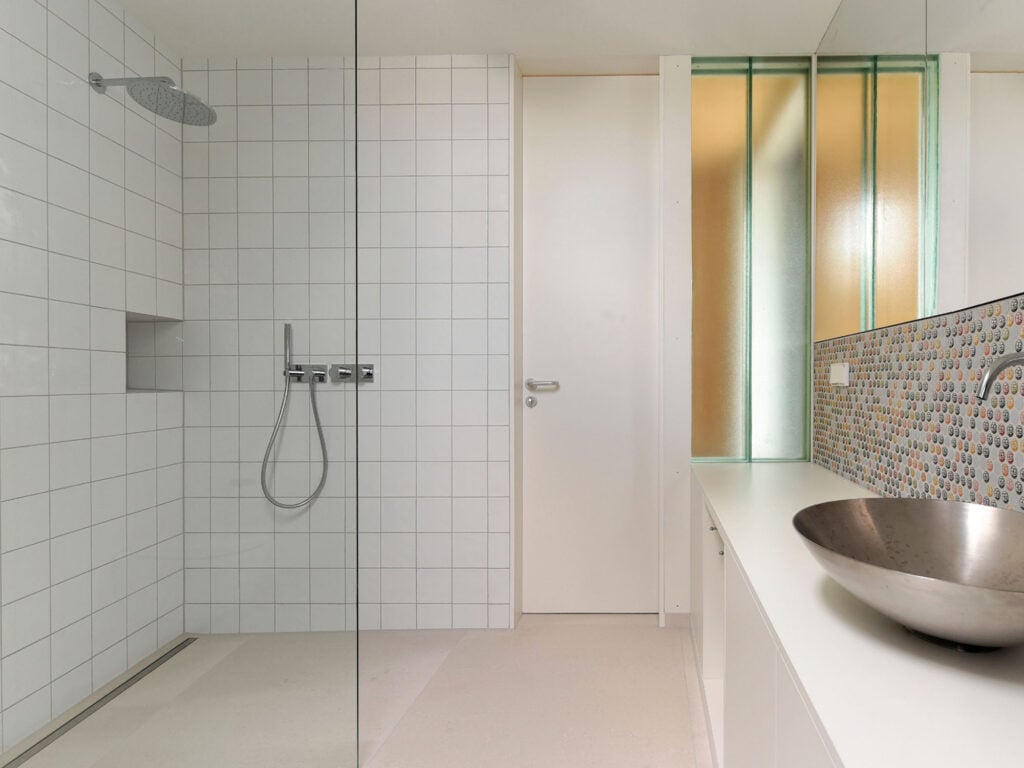 Would you like to comment on this article? Send your thoughts to: [email protected]