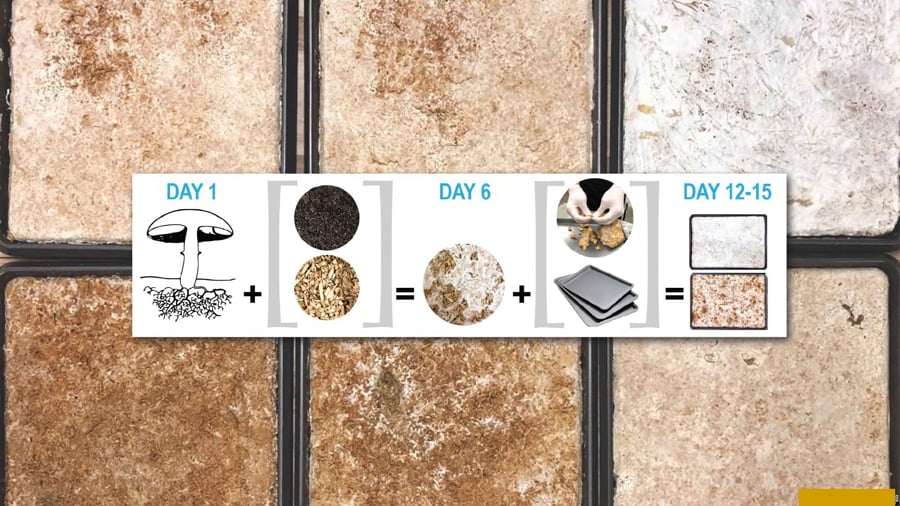 July 2, 2020
Role Models Award Winners Lead the Way in Healthy Materials
The Parsons School of Design competition, highlights student innovation in the realm of healthy materials.
A proposal for electronic components made from mycelium was awarded the grand prize in this year's edition of the Parsons School of Design Role Models Competition. Sponsored by the Healthy Materials Lab, a research lab within Parsons, the competition is intended to surface student projects that exemplify innovation in the realm of healthy materials. In order to be considered for the award, which comes with a $1,000 cash grand prize, projects must include a life-cycle diagram demonstrating the proposed design's carbon impact.
Using mycelium, the increasingly popular bio-based material, Eldy Stephanie Lazaro Vasquez, a student at the University of California, Davis, used mycelium-hemp boards to fabricate the non-conductive components of simple DIY electronics, including SD card readers and circuit boards.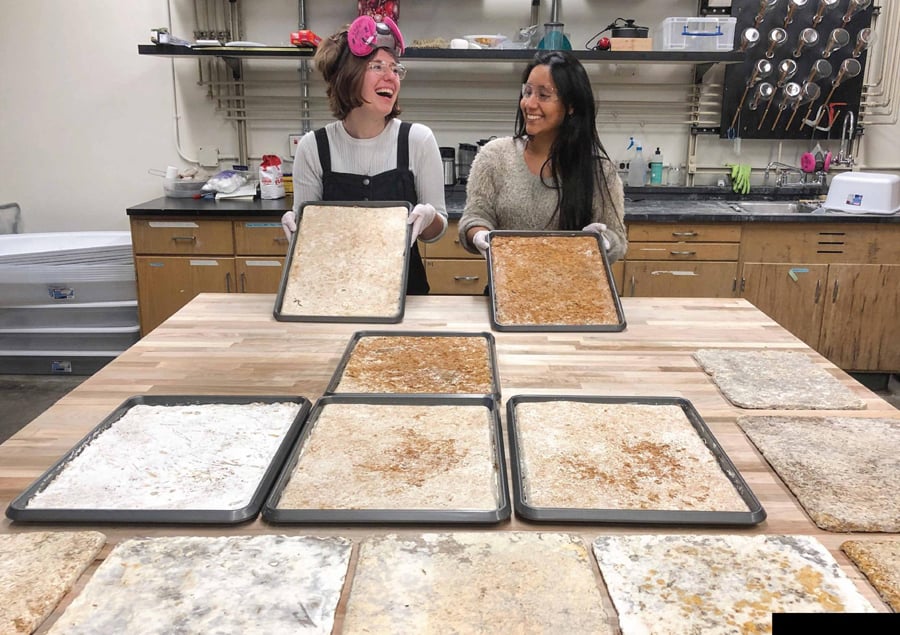 Called Myco-Electronics for the Circular Economy, the proposal demonstrates that mycelium's natural thermal resistance, light weight, malleability, and hydrophobic properties make it well suited to electronics applications. In particular, the project responds to the global e-waste problem, suggesting a way to reduce electronics' reliance on chemical compounds and mined materials. Other noteworthy projects in the competition proposed alternatives to our over-reliance on plastics and materials that contain toxic chemicals.
---
More from Metropolis
---
One such example, Shellgae: A Home Compostable Bio-Polymer by Nihaarika Arora, a student at Parsons, won third place. The project uses algae as the basis of more sustainable food packaging. Traditional plastics or bio-plastics like PLA are quite resource-intensive to produce.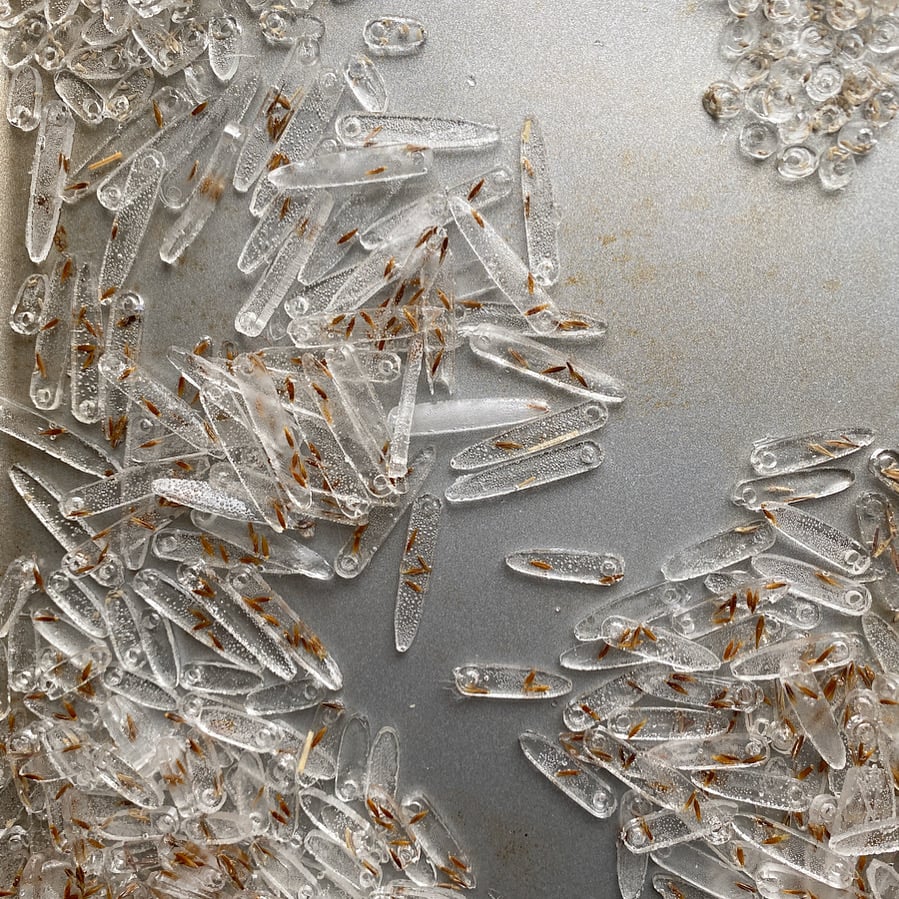 Other entrants, such as second place-winner Jacob Olmedo, an MFA student in the Textiles program at Parsons, took a more socially informed approach. Olmedo's project, titled Endangered Identity, is a wearable "armor" made from seeds encased in beads made of bio-based isomalt. The project draws on the legacy of indigenous beadmaking as well as notions of circularity—the seeds contained in each bead once grown could produce isomalt—giving the armor "the power of life, and also the power of care and repair," according to its designer.
Honorable mentions went to a range of other design interventions, such as jewelry created from precious metals reclaimed from e-waste, a stool for food vendors in the global south made from ground corn husks and burlap, and a 100% biodegradable imitation leather made from chitosan, substance found in the shells of crustaceans.
You may also enjoy "WantedDesign's Conscious Design Awards Honor Student Projects that Promise to Make a Difference"
Would you like to comment on this article? Send your thoughts to: [email protected]
---
Register here for Metropolis Webinars
Connect with experts and design leaders on the most important conversations of the day.