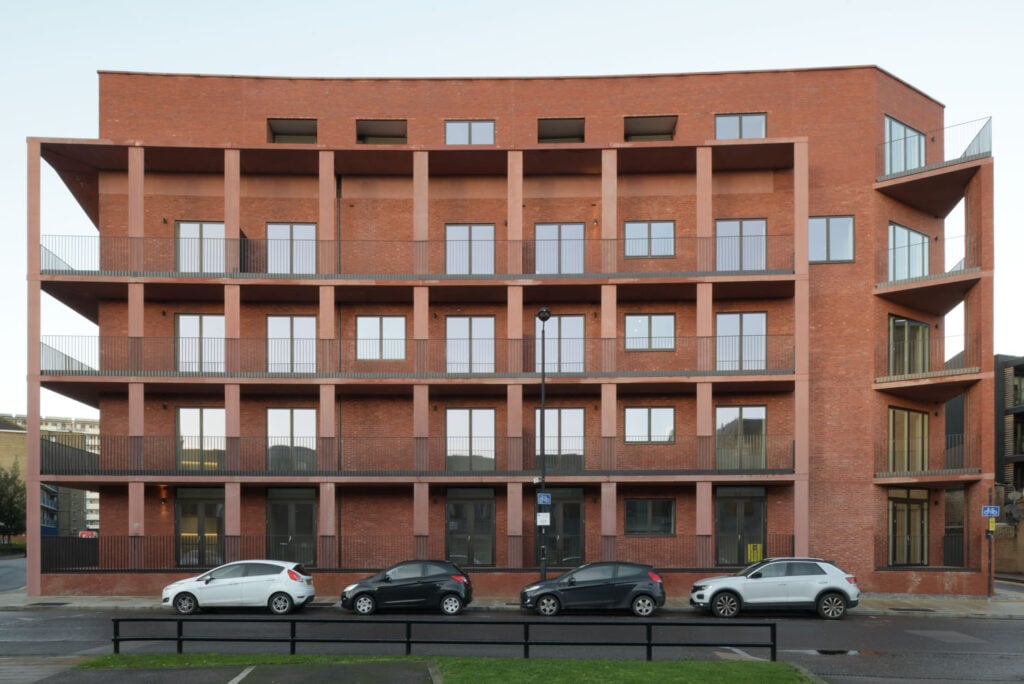 August 27, 2021
A Residential Development by Henley Halebrown Makes the Case for Outdoor Corridors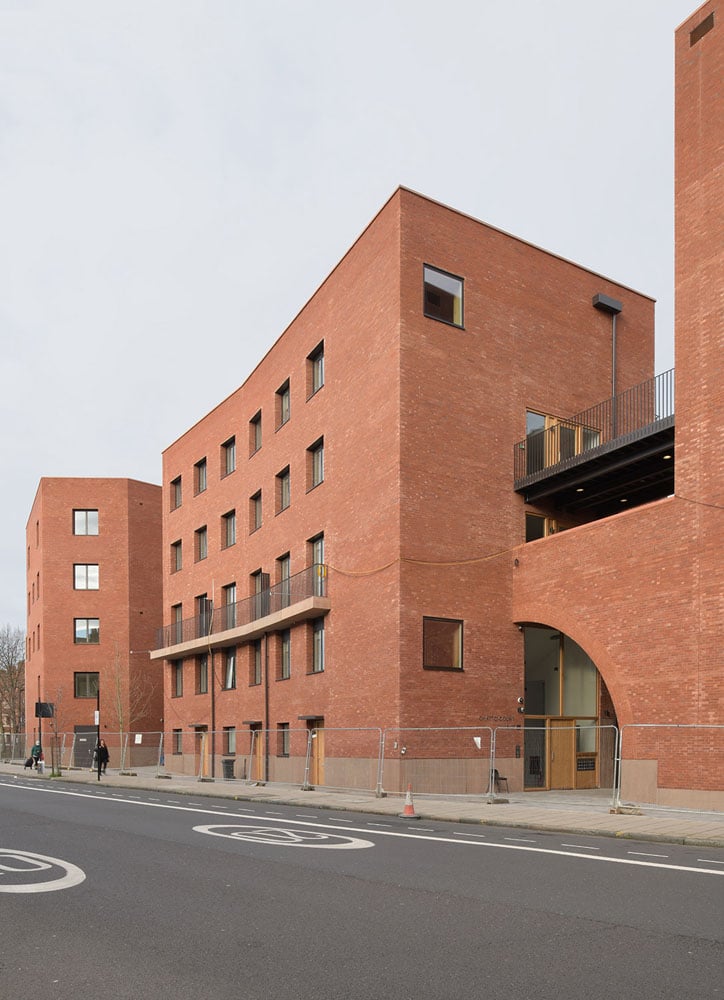 Each type of home is distributed across both affordable and market housing, with the blocks designed to be "tenure blind", sharing the same entrances and communal spaces across income levels. Loggias, bridges, and the upper-floor courtyard also create outdoor social space for any and all. "The architecture establishes generosity and dignity throughout," explains Henley Halebrown co-founder Simon Henley. "In Taylor and Chatto Courts, daylit and generous communal circulation leads to carefully planned homes, all of which are dual or triple aspect, so all dwellings have a variety of orientations to ensure good daylight levels and air flow." Loggias constructed as precast concrete frames serve alternately as circulation and private terraces, providing each unit with generous balconies. Internal finishes are also high quality, with, for instance, oak flooring throughout.
---
More from Metropolis
---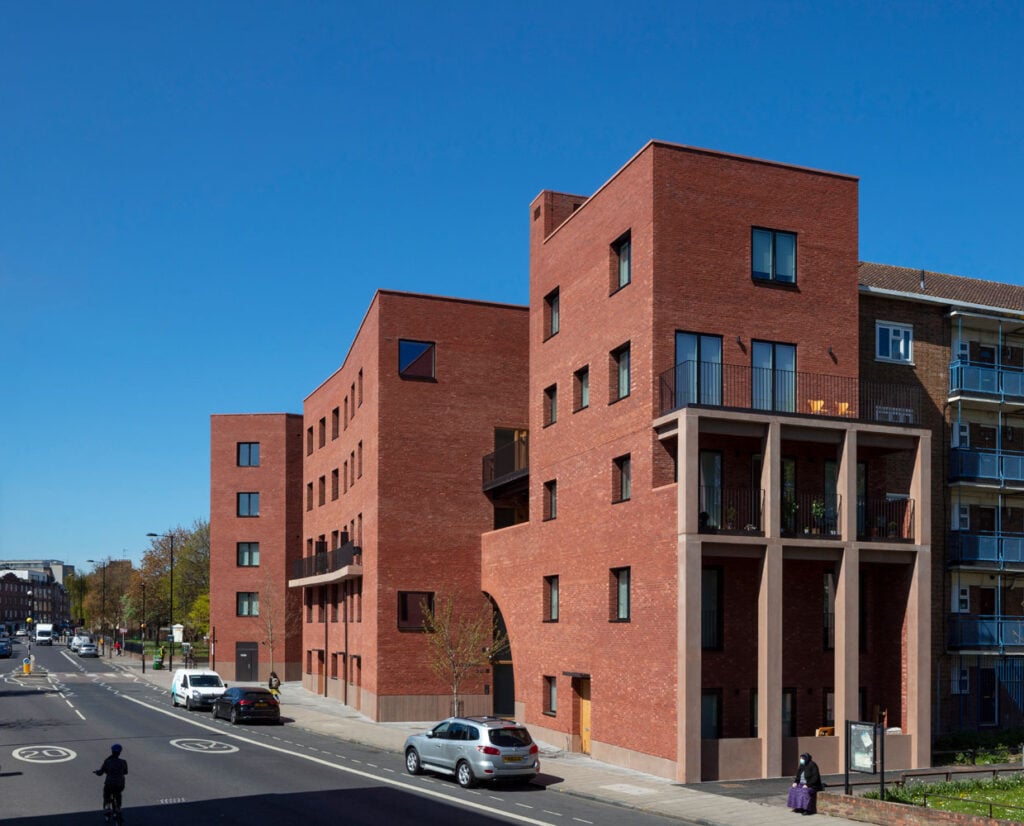 The architecture emphasizes walls of random bond brickwork, demonstrating Henley Halebrown's uncommon respect for the common wall. Instead of being an impediment, the wall becomes an opening, an envelope and a platform. Henley describes the element as a "living place" and a piece of social infrastructure, a bridge between private and public, indoors and out.
And there is a lot of "out": open-air circulation is something Henley Halebrown has advocated since the firm's establishment in the 1990s, replacing common areas with external circulation wherever possible to create space for exercising one's social and other senses. "It is efficient and therefore economic, healthy because it draws our attention to nature, and sociable because it brings inhabitants out of internal corridors, onto the facade and into the public realm," Henley says. Well into the pandemic, the world seems, at long last, to be catching up with them.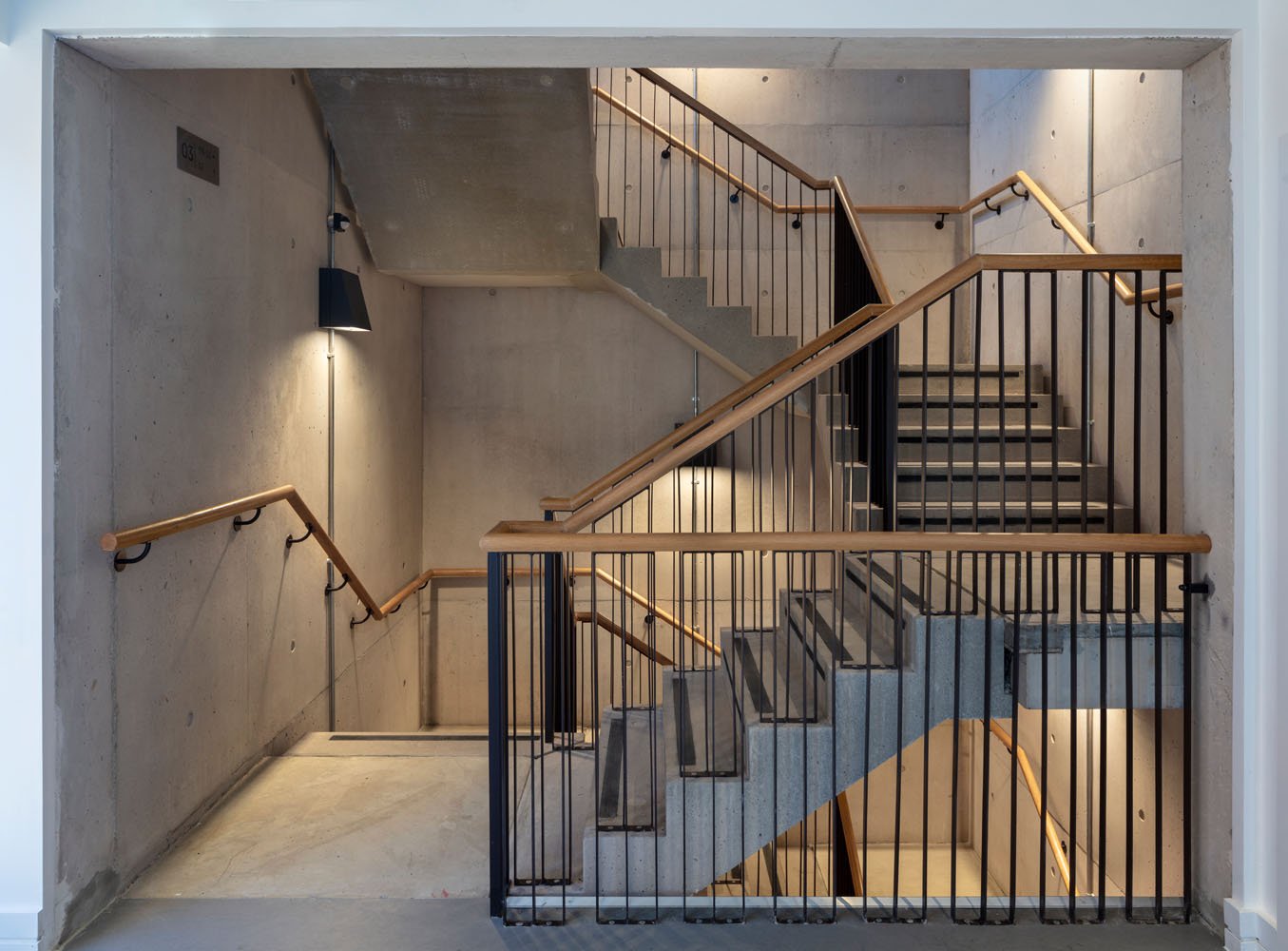 Would you like to comment on this article? Send your thoughts to: [email protected]