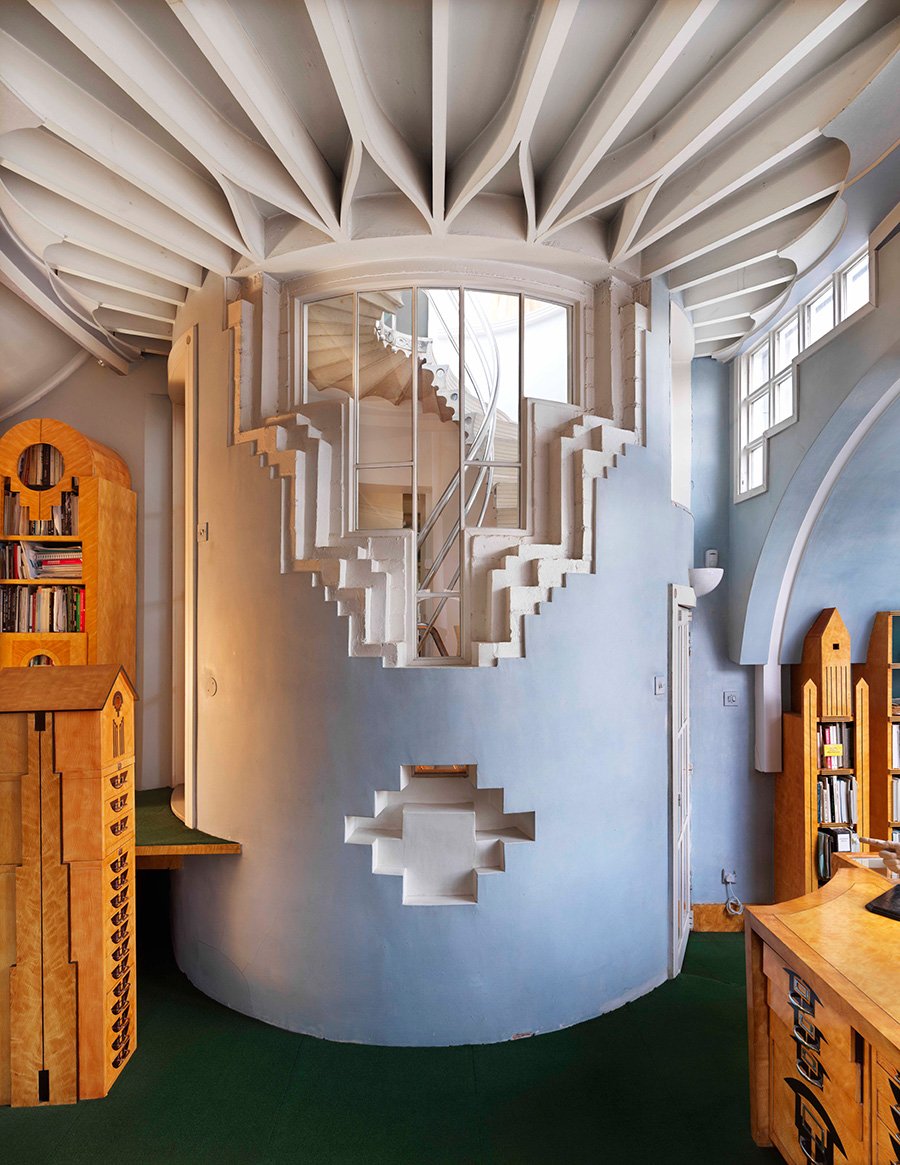 May 15, 2018
The U.K. Landmarks 17 Postmodern Buildings
The government body Historic England moved to ensure that some of Britain's best Postmodern buildings are preserved.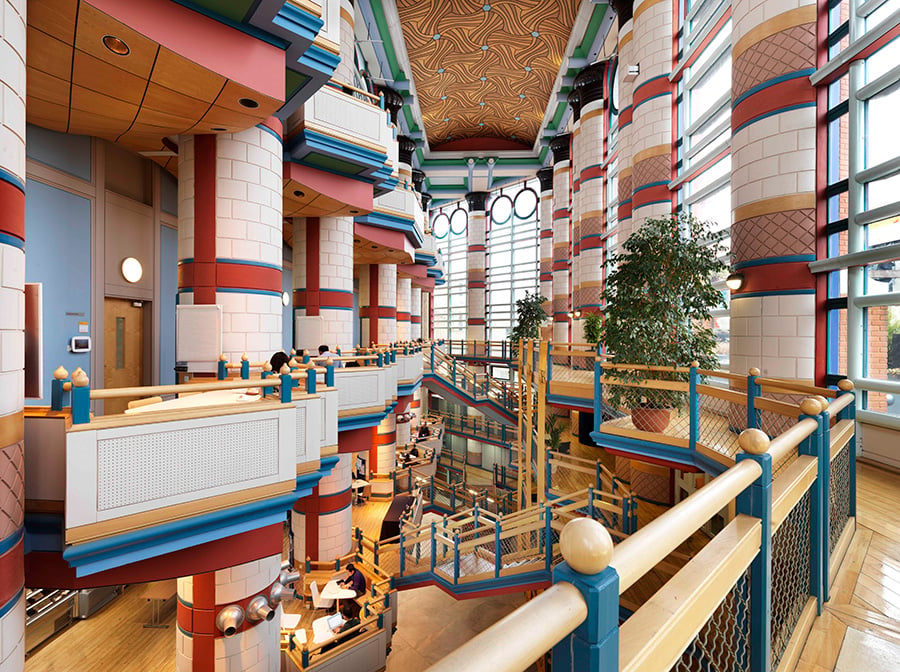 ---
When James Stirling's No. 1 Poultry building in London was listed (the U.K. equivalent of landmarked) in late 2016, it caused a stir: Not only was then-nineteen-year-old building the youngest piece of architecture to be listed, it was also the first Postmodern building to be protected. Now many others are following in its footsteps.
Last Thursday, Historic England, the body in charge of safeguarding England's historic sites, announced that 17 Postmodern buildings had been granted listed status. This comes after Historic England conducted extensive research into the architectural movement and sought advice from other bodies in the U.K. government.
While these 17 projects are now protected, the list comes too late for many others. Victims of the wrecking ball of taste—which appears to swing between Modernism and Postmodernism in Britain—include architect Terry Farrell's Clifton Nurseries and TV-am studios in London; architect and developer Ian Pollard's Homebase shop and Marco Polo house (the "QVC building") in London; and architecture firm Stirling Wilford and Partners' Southgate Estate in Cheshire, England. At the time, these demolitions were celebrated by some who saw Postmodernism as "indefensible" and "embarrassing" 1980s architecture.
---
More from Metropolis
---
Times have changed and, despite those loses, Britain still has a wealth of Postmodern architecture. Indeed, it is arguably richer than any other country's, as the U.K.'s Postmodern buildings are famed for their flamboyant aesthetics. (This list attests to that.) Duncan Wilson, chief executive of Historic England, said in a statement that "Postmodern architecture brought fun and color to our streets. Housing schemes were enlivened with bold facades, a school technology building was decorated with columns designed as screws, a business park injected with glamour." The newly-listed listed buildings can be found below.
You may also enjoy "Three New Books Reveal Why Postmodernism is Back."