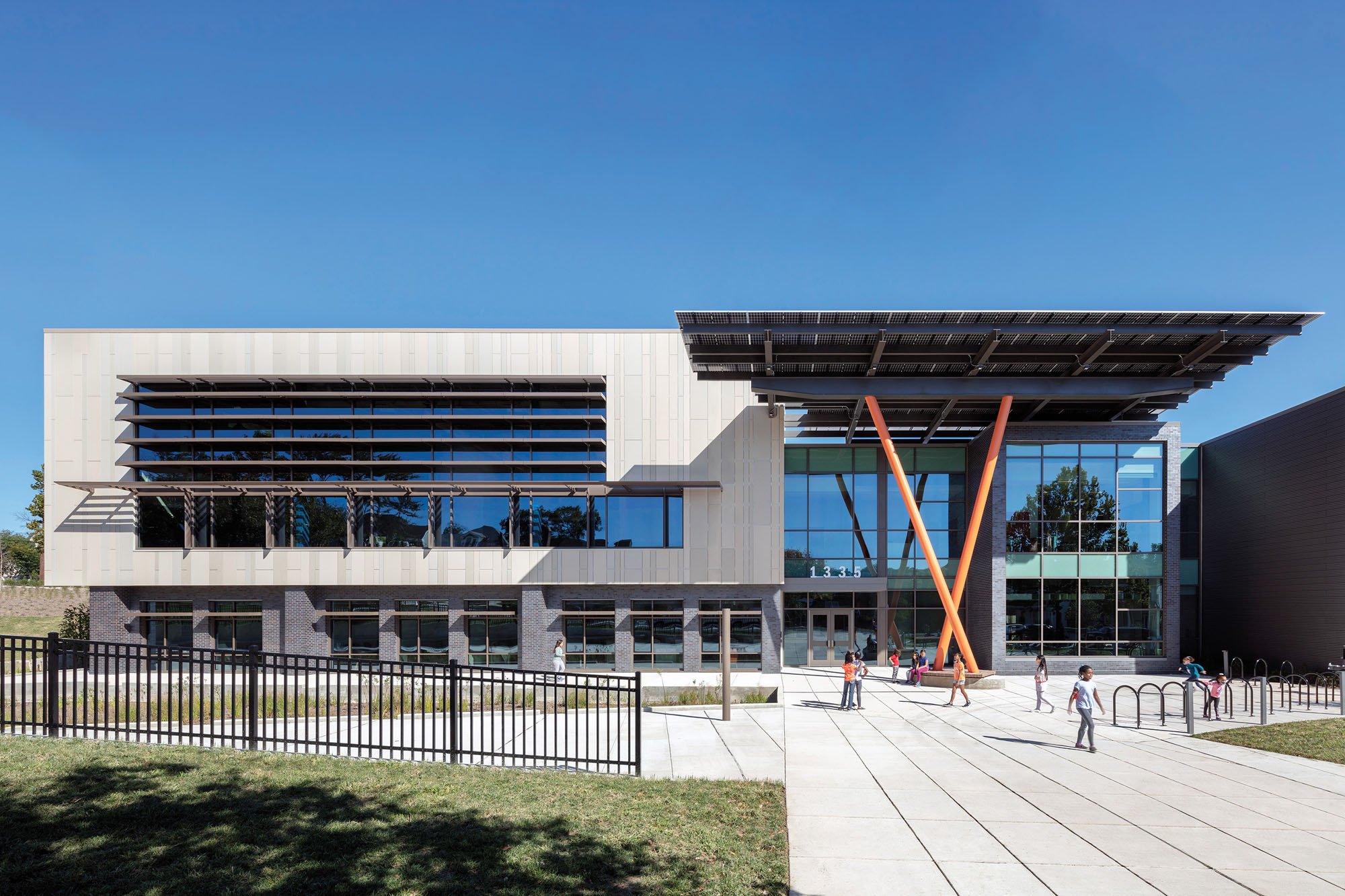 July 26, 2022
This Hyper-Sustainable Elementary School Is the First of its Kind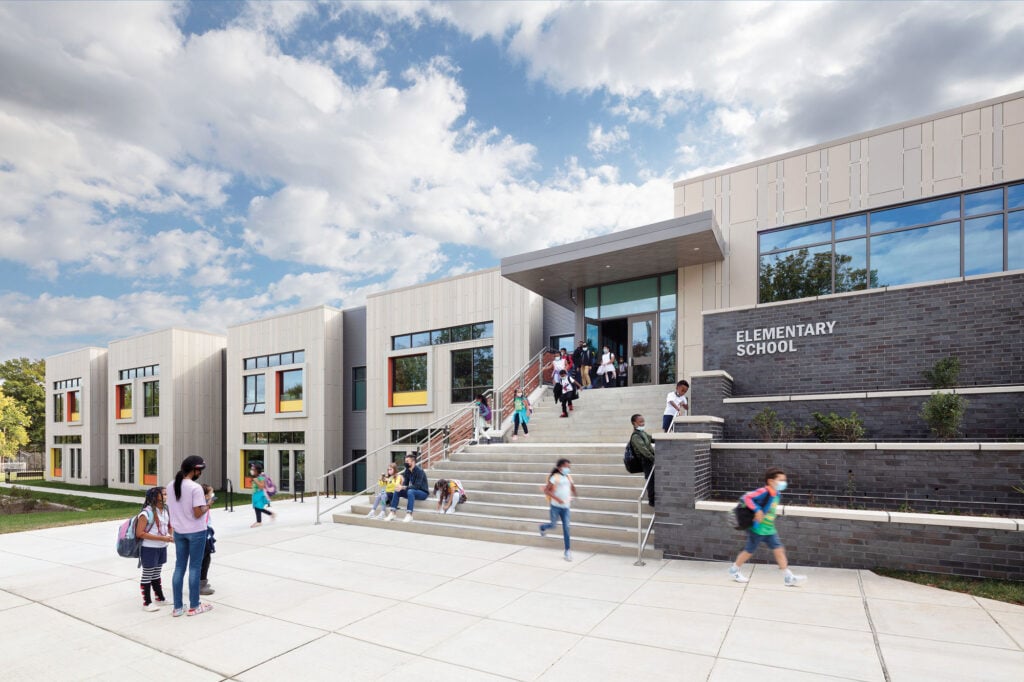 In July 2021, Mayor Muriel Bowser approved legislation to rename the building John Lewis Elementary School. Joseph Rodman West was a U.S. senator, a Union general, and a chief executive of the District of Columbia. But in a statement, Bowser said he was much more than that.
---
More from Metropolis
---
"As a commander, he gave the order to torture and murder Apache chief Mangas Coloradas, who had come to meet with him to discuss terms of peace," Bowser wrote in a letter to D.C. Council chairman Phil Mendelson. "DCPS finds that John Lewis, a lifelong champion for justice, is a far superior role model for students in the nation's capital. Despite numerous attacks, injuries, and arrests, Lewis remained a devoted advocate of the civil rights movement and nonviolence."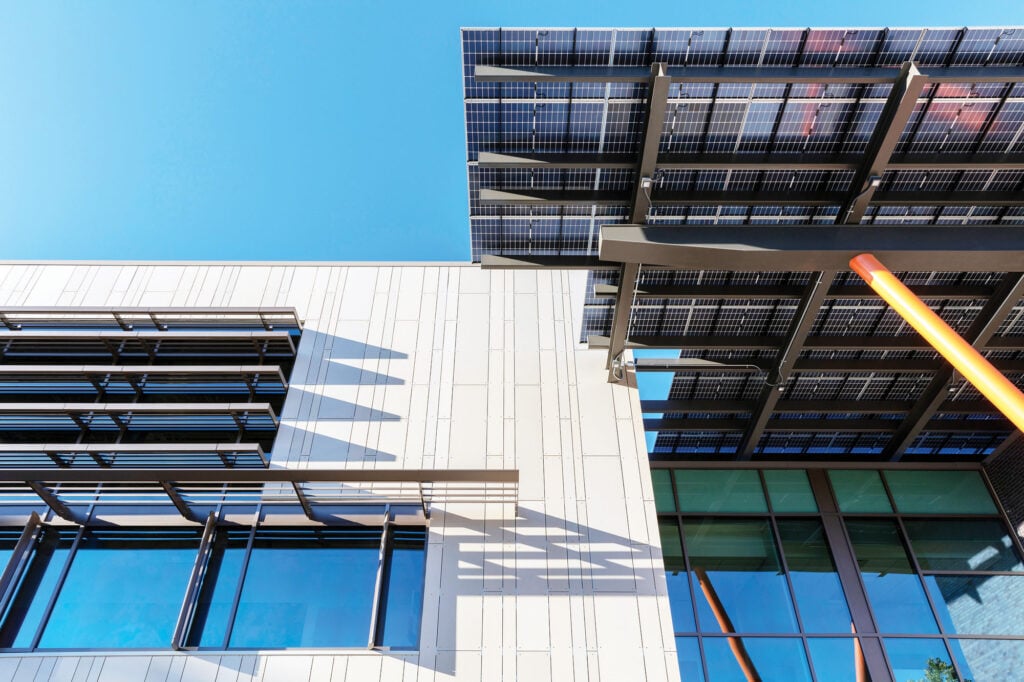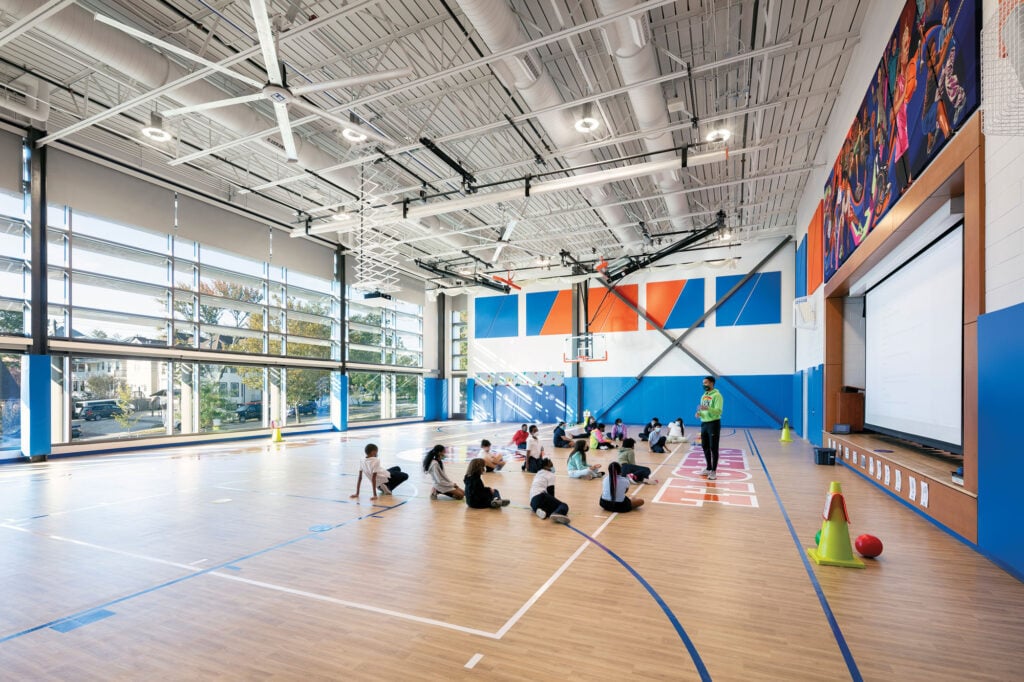 This change was part of a citywide effort to rename public buildings and spaces whose current namesakes don't align with "District values." Thanks to Perkins Eastman's rigor in creating one of the highest-performing schools in the country, the recently built school, which has a capacity to serve more than 350 students in grades PK–5, aligns not only with sustainability goals but with wellness and educational aims as well.
Sean O'Donnell, director of Perkins Eastman D.C. and the principal-in-charge for the project, says the new building has an enhanced ventilation rate in comparison with other schools of its generation. The original 1976 building had few windows. The Brutalist structure also was an "open plan school," with open and continuous spaces that flowed into one another. "It was unfriendly to look at from a community perspective," says O'Donnell.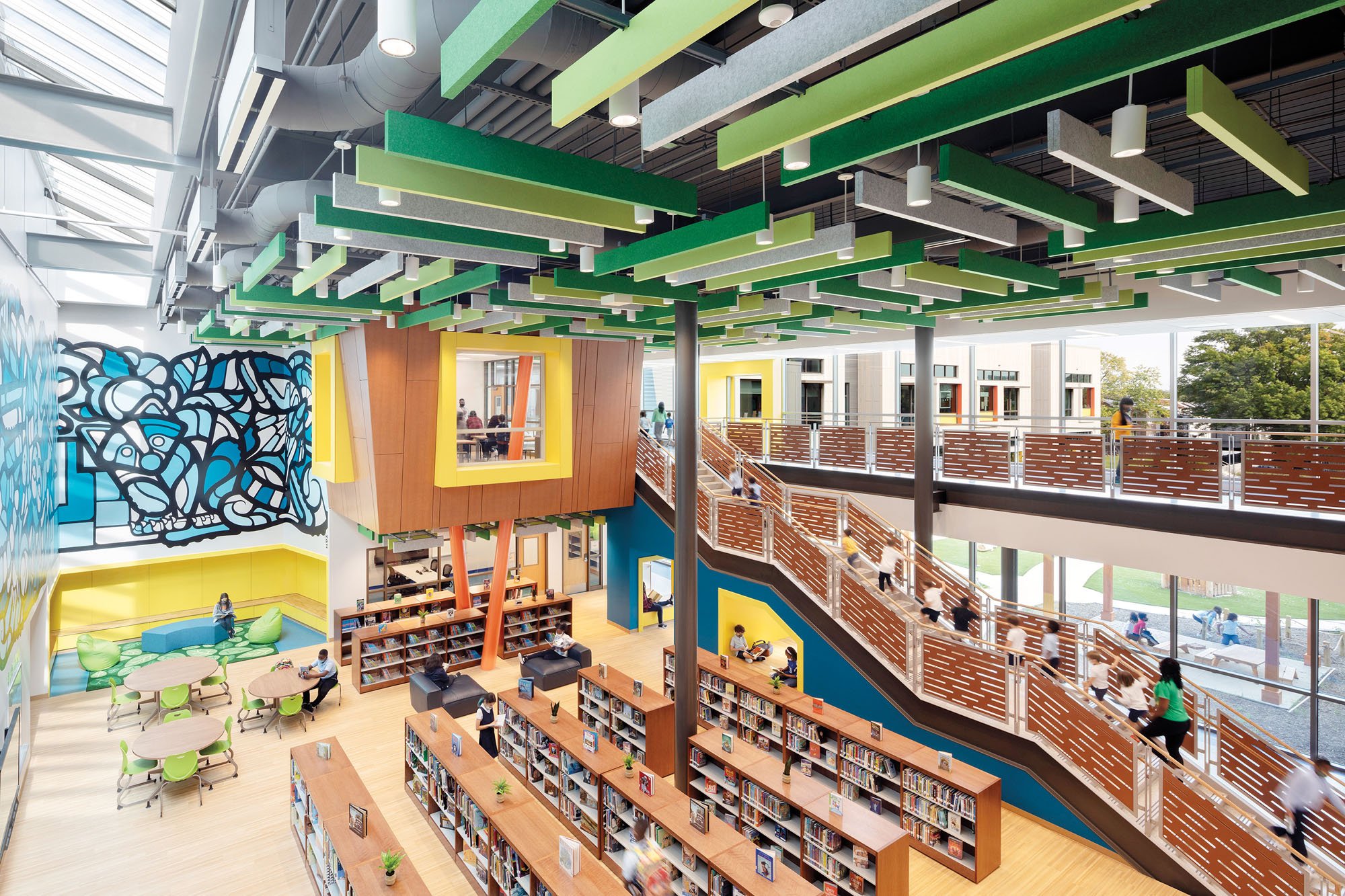 Construction on the $77.5 million project began in February 2020, and the completed school comprises approximately 90,000 square feet spread across two floors and a total of 32 classrooms. The new building includes an outdoor amphitheater, a ball field, and playgrounds. An interactive dashboard, available both in person in the school and online, also showcases and celebrates the building's energy consumption and generation, while addressing topics such as water conservation and social and environmental justice.
Omar Calderón Santiago, design principal for the project, says that the designers "trie[d] to be a good neighbor" by reducing the scale compared with the original building to make the new school more closely resemble the surrounding community.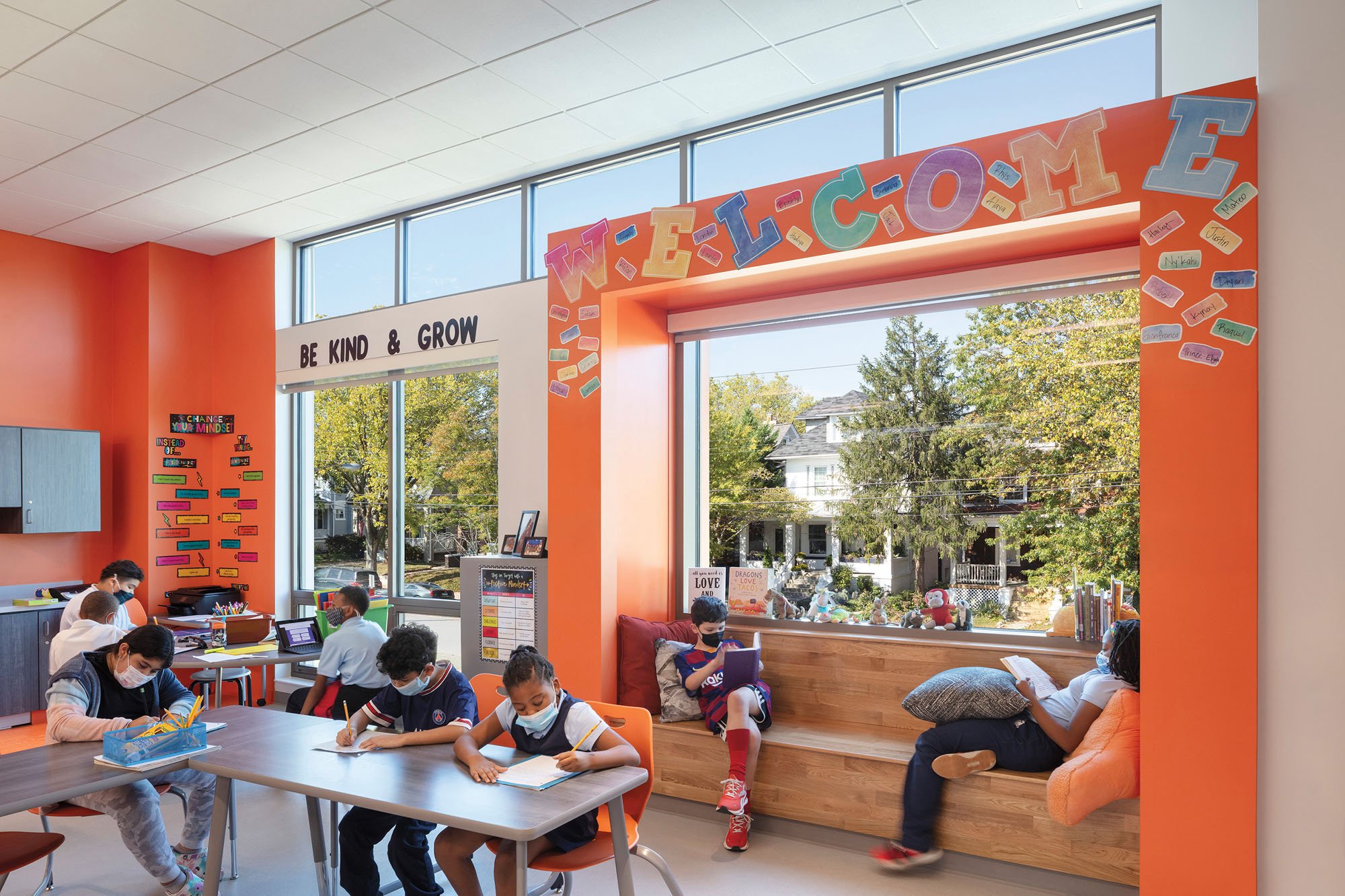 Santiago also describes something that he refers to as the "heart" of the school, which is the library, or the "media center," as he called it. "There are no boundaries between the library and the rest of the common spaces around the school," he says, adding that this "center of knowledge" is in the geographic center of the building, linking the school both horizontally and vertically.
Already, the building has seen success, winning the 2022 Award of Merit at the AIA Education Facility Design Awards, the Award in Architecture at the 2022 AIA|DC Chapter Design Awards, and the Learning by Design Spring 2022 Education Facilities Design Awards' Citation of Excellence Award.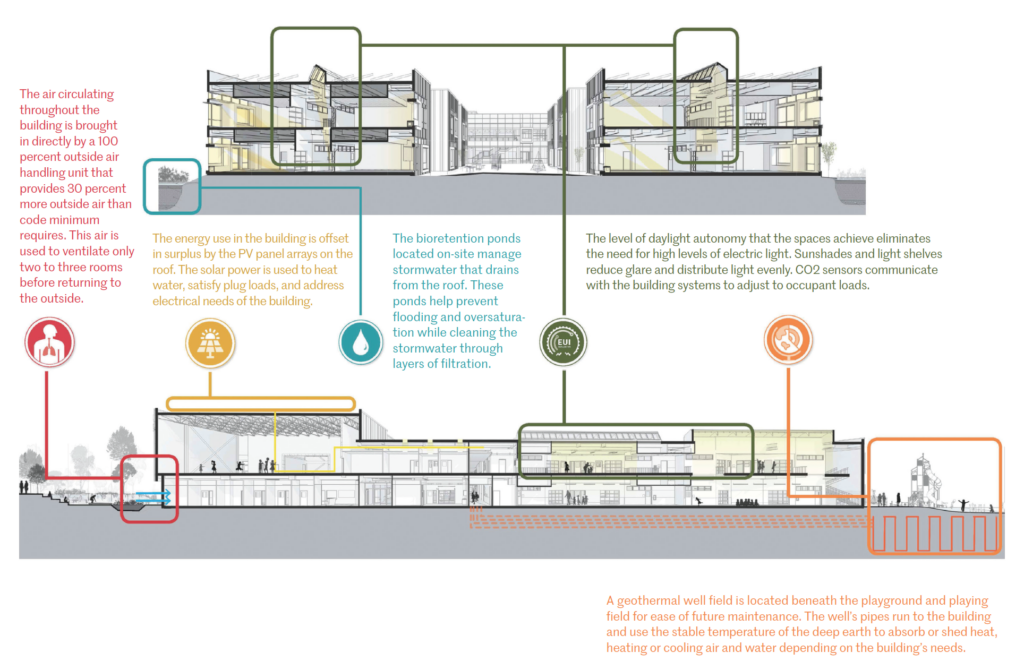 Quite an improvement from the former, concrete-laden school, which O'Donnell says "felt a bit like a bunker." But Santiago says, "We are collectively here on a mission to make sure that these high-performance, healthy places to learn are accessible to everyone and not just the few, and I think it's important to not forget about the disinvestment that's happened for decades."
O'Donnell describes this new "trendsetter" of a building as perhaps "unusual or extravagant when we started," but he says the D.C. government's pursuit of the three certifications—net-zero energy, LEED Platinum, and WELL—is a "demonstration and commitment by the District of Columbia to continue to pursue the idea of what we call a 'high-performance learning environment.'"
"We're quite proud to be part of this process," he says.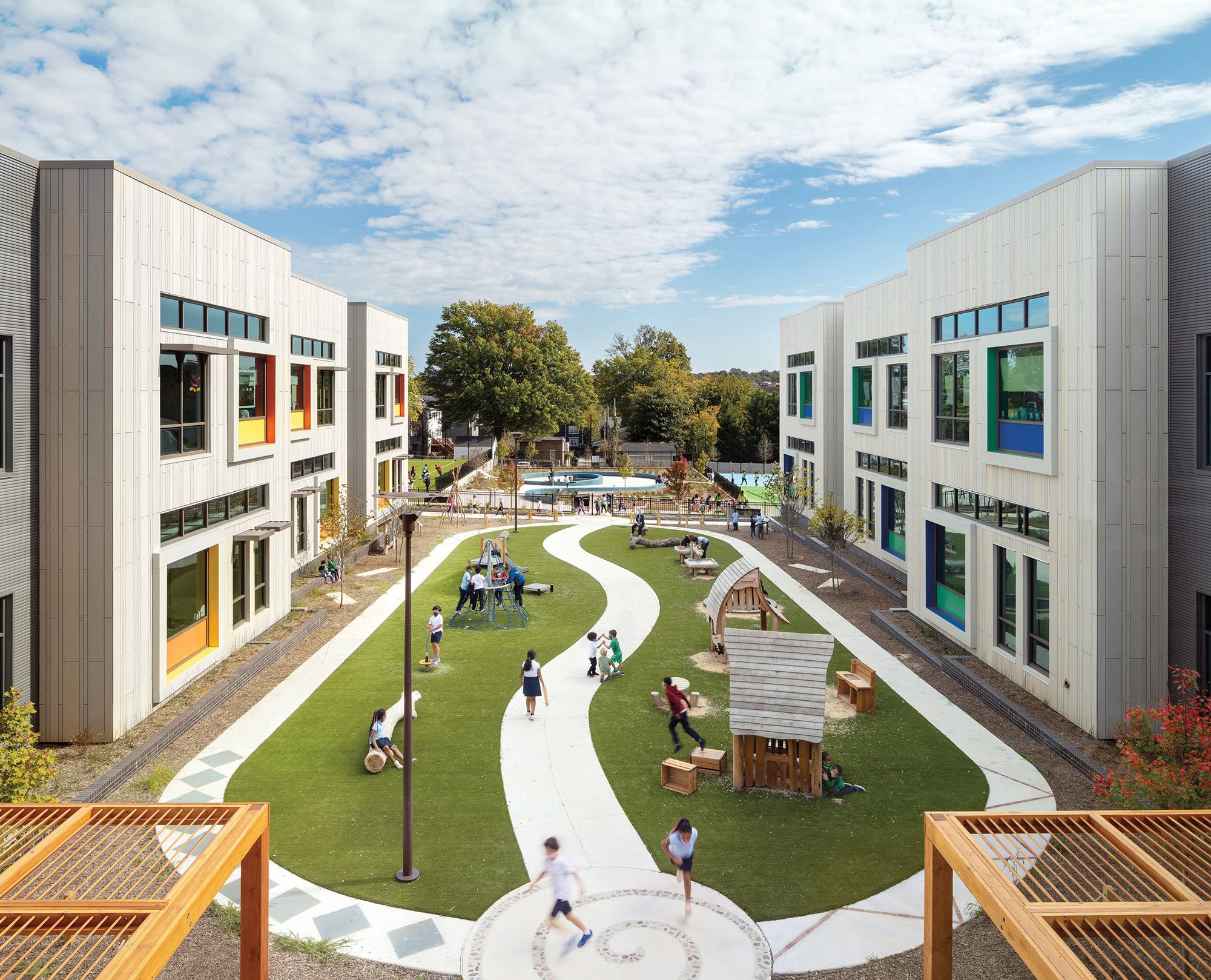 Would you like to comment on this article? Send your thoughts to: [email protected]