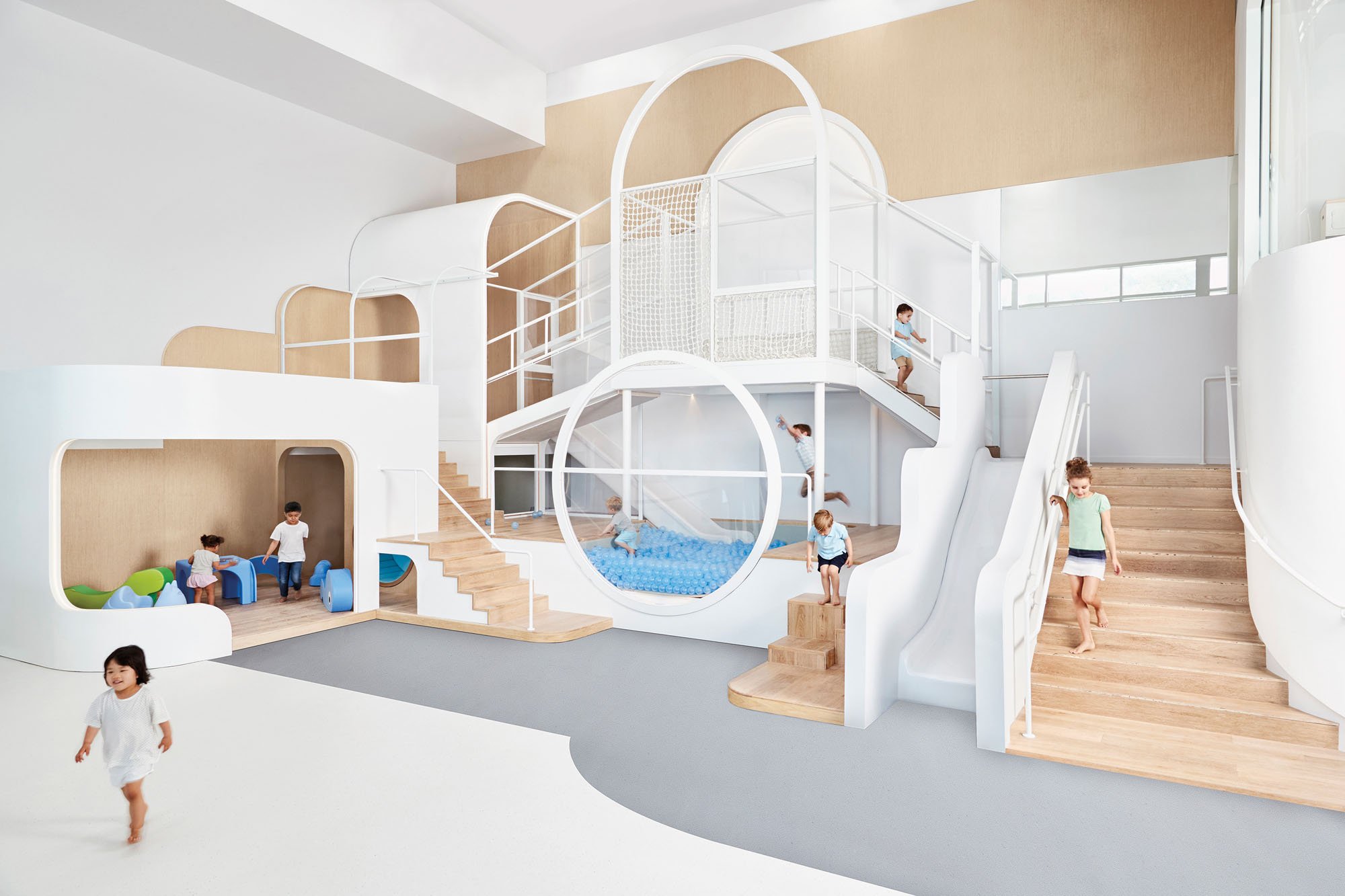 Design That Reshapes Learning
Can design transform education? Not all by itself. But when architects and designers work closely with students, educators, and communities, they can shape spaces and experiences that radically enhance creativity, flexibility, collaboration, well-being, and sustainability. Unlike the insulated schools of the past, many reach out to their surrounding communities, while some are directly inspired by their environments. The following school projects—from small pre-K interiors to ambitious new universities—shake up stale models, tap into unique sites and cultures, and, perhaps most importantly, raise learners' expectations of what is possible.
Here's our guide to the projects and designers shaping the future of education.
Top image: NUBO, designed by Frost Collective and PAL Design Group, Australia Courtesy Michelle Young