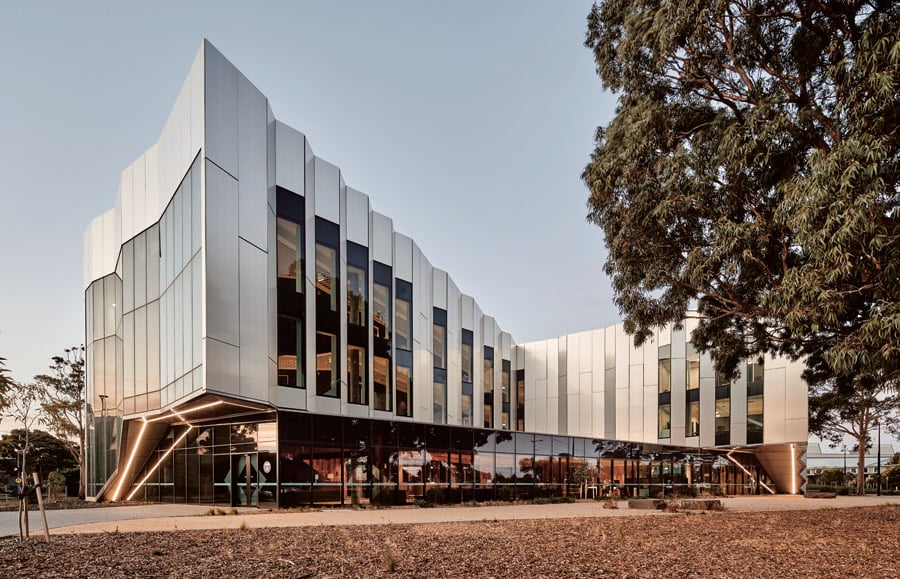 February 1, 2021
Woods Bagot Designs a State-of-the-Art Training Facility in Melbourne
Victoria University's Sunshine Skills Hub stands out for both its academic offerings and its sawtooth facade.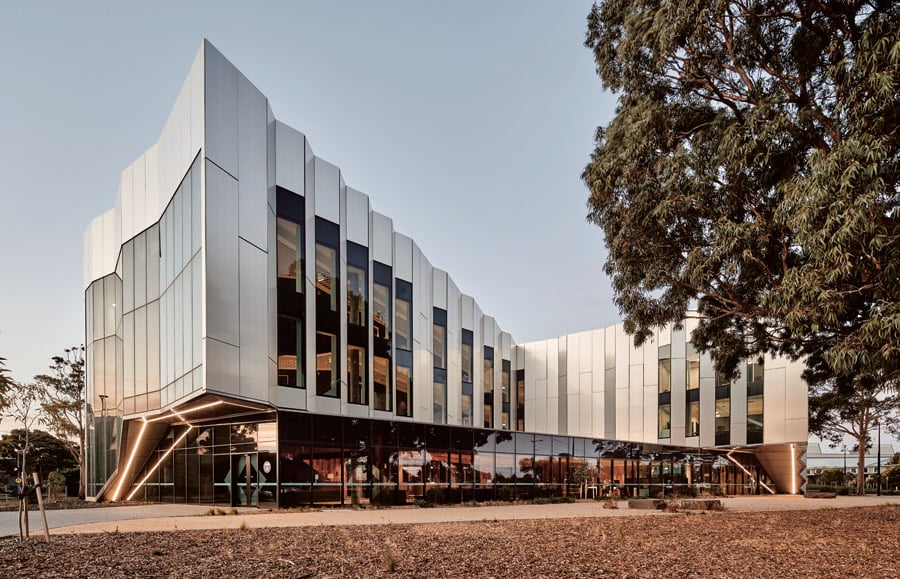 Australia's TAFE (Technical and Further Education) institutions have long been the training ground for the nation's trade- and manufacturing-based occupations, as well as health and community services. But as the world leans more digital and demand for hands-on work diminishes, TAFEs are now providing the opportunity for workers to reskill for a changing, technology-focused workforce.
Victoria University's Sunshine Skills Hub in Melbourne, Australia, stands out not only for its sawtooth facade but for its state-of-the-art educational offerings. Its specialized teaching equipment includes robots, virtual reality goggles, simulated environments, and computerized mannequins, all of which help replicate real-life scenarios.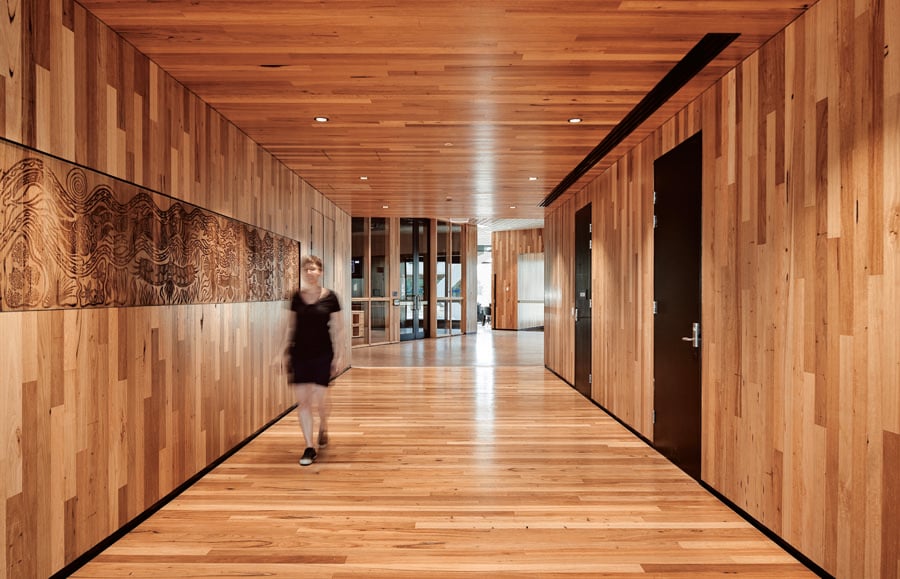 Designed by Woods Bagot, the building's envelope—which wraps around three floors—references the harvester work factories that previously occupied the historically industrial western suburbs of Melbourne. Inside, warm timber structures eschew the sterility often associated with tech-focused learning environments, while the high ceilings and open spaces of the ground floor ensure that oversize technology instruments can be switched in and out as needed.
---
More from Metropolis
---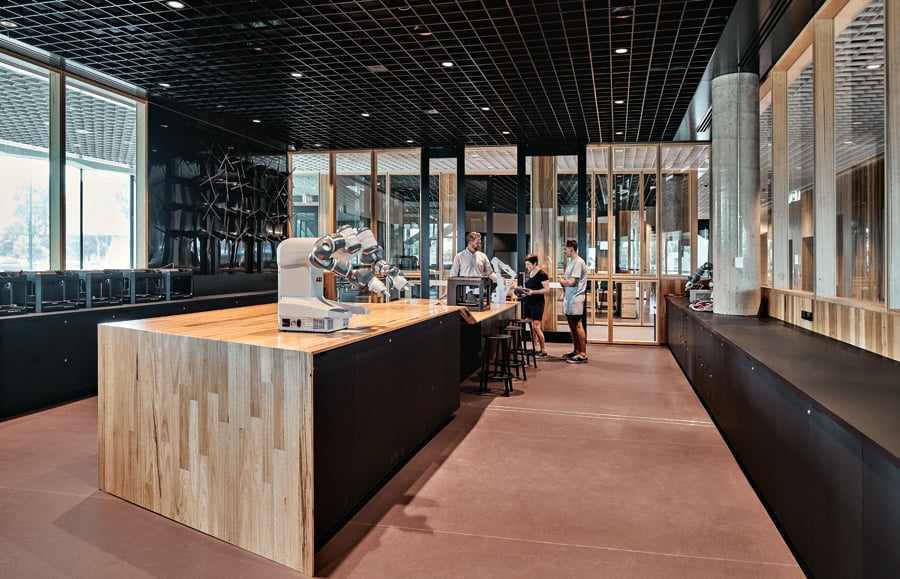 Benchmarked on a 5-Star Green Star rating, the design provides thermal comfort with orientation that protects from the sun. Many of its smart building capabilities are also designed to be educational. Woods Bagot project principal Sarah Ball explains: "The prominent main road facades have integrated LED lights within the points of the sawtooth facade. Initially, the lighting displays have been designed to take cues from the surrounding context; however, the intention long-term is that students will be able to program lighting displays as part of digital technology courses."
While the COVID-19 pandemic prevented the Sunshine Skills Hub from reaching its full potential after opening in February 2020, the future looks promising. "The university has been able to run many of the health teaching spaces with COVID-safe numbers, and the feedback from the students has been positive," Ball says. "We look forward to its doors opening fully, and safely."
You may also enjoy "An Australian Resort Takes Cues from Its Stunning Surroundings"
Would you like to comment on this article? Send your thoughts to: [email protected]
---
Register here for Metropolis's Think Tank Thursdays and hear what leading firms across North America are thinking and working on today.