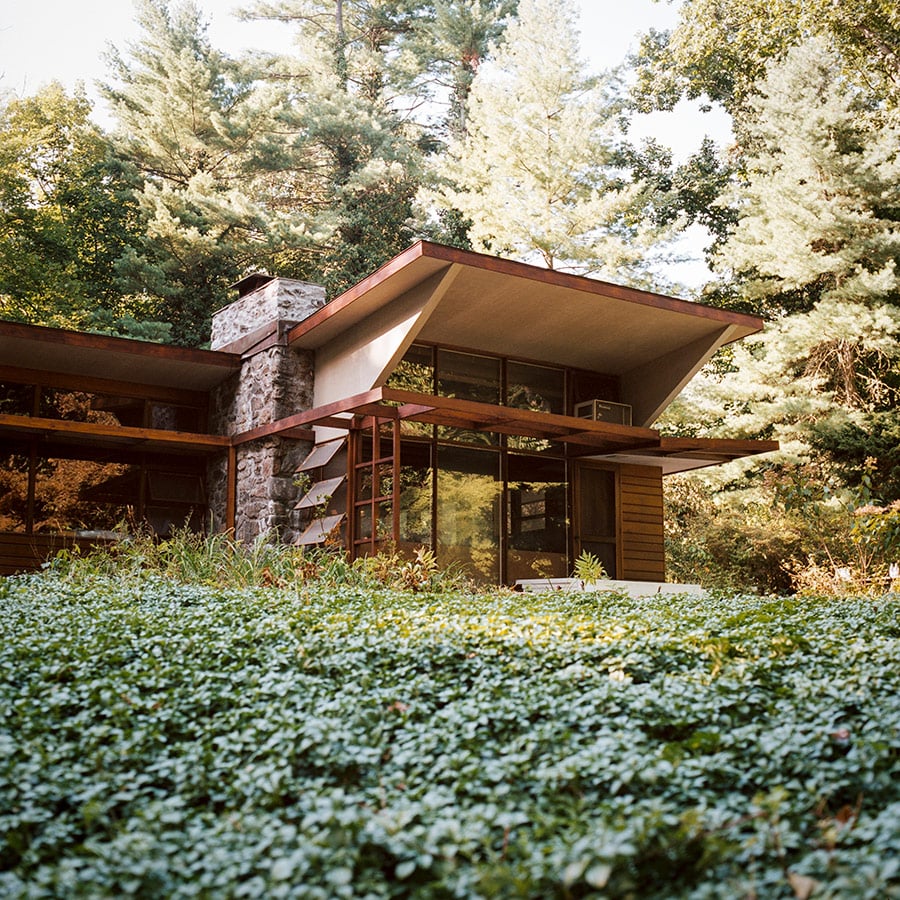 February 28, 2019
Step into Houses Designed by Frank Lloyd Wright Acolyte Kaneji Domoto
These 12 photos of Domoto's Lurie and Bier houses were taken for Domoto: Visions of Usonia, a new exhibit at SUNY Purchase's Richard & Dolly Maass Gallery.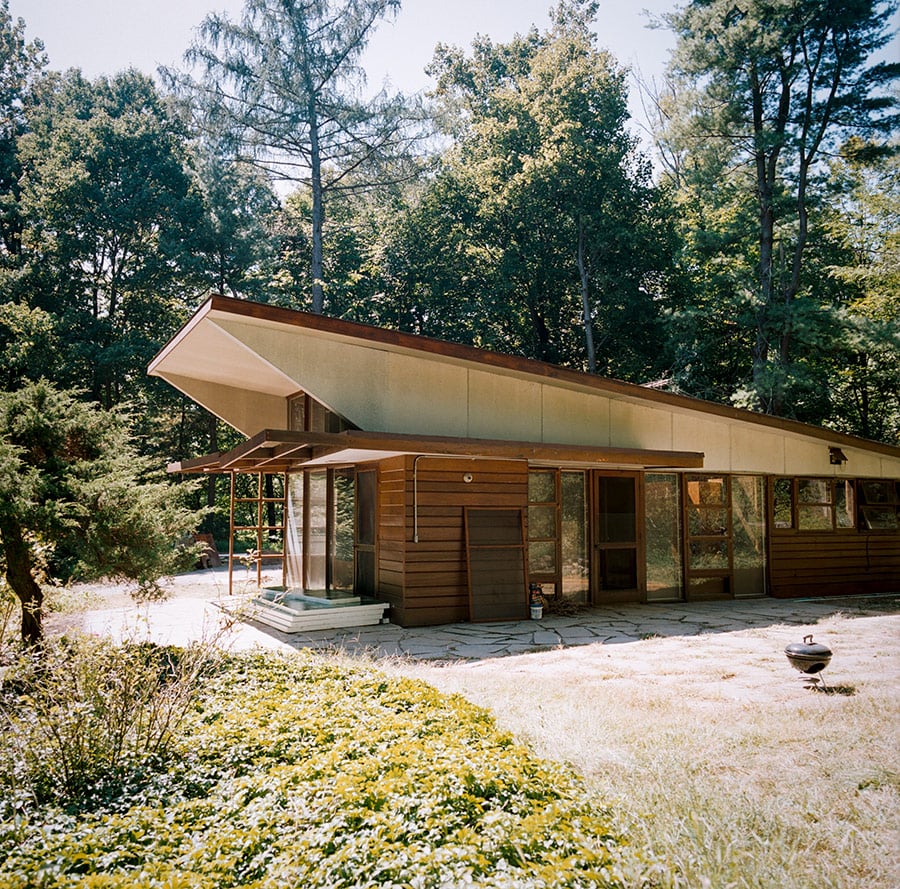 ---
In the center of New York's Westchester county, located in the ocean of leafy neighborhoods between the Saw Mill River Parkway and Interstate 684, stands the only built example that approximates Frank Lloyd Wright's vision for suburban America: Usonia.
Now a National Historic District, Usonia is a 100-acre plot purchased in 1945 by a cooperative of New York families who wanted to build their homes there. The group sought Frank Lloyd Wright to design it; Wright planned the development in the fashion of his own nature-focused vision for American suburbia. Only select architects were approved to design individual houses in Usonia, and among them was Kaneji Domoto, the American-born son of Japanese plant nursery owners. Domoto, who studied at Taliesin and incorporated Wright's ideas, often referenced Japanese architecture and landscaping in his projects. While he might be best known for his landscape design, Domoto did create architectural works. He designed five residences at Usonia which are the focus of a new exhibition at SUNY Purchase, Domoto: Visions of Usonia.
Wright enthusiasts and Metropolis readers may recall another recent show on Domoto at the Center for Architecture, but this one is different, says Lynnette Widder, the designer and Columbia University lecturer who curated both shows. "The exhibition at Purchase was conceived to speak to a broader audience, since the students there are fine art and design, but not architecture students," she tells Metropolis. This new exhibition is "set up to communicate the nature of Domoto's spatial ideas, the continuity of interior and exterior, and the specific use of colors and materials; but also something about the way the architecture was built and where." Domoto: Visions of Usonia includes a wide range of media, including a new site model of Usonia, architectural models, original blueprints, and historic photography. The exhibition aims to be immersive: It includes an historic photo of the Luria House enlarged to near-actual size that is placed alongside a recent photograph of the same room. A selection of the recent photographs taken for the show by Thad Russell are included below.
---
More from Metropolis
---
Domoto: Visions of Usonia runs through March 13.
You may also enjoy "In Pittsburgh, Schoolhouse Electric Reimagines an Abandoned Midcentury Modern Building."
Would you like to comment on this article? Send your thoughts to: [email protected]