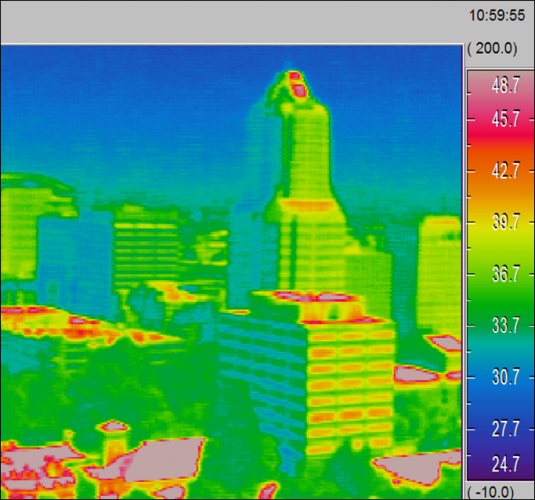 February 27, 2012
Lab Report XXII
Portland State University is an educational institution that believes in engaging the community, in a multitude of directions and capacities; the entire state of Oregon is their classroom, as they like to say. What's more, they value collaborating with local organizations to improve the overall quality of life, not just of Oregonians, but people everywhere, […]
Portland State University is an educational institution that believes in engaging the community, in a multitude of directions and capacities; the entire state of Oregon is their classroom, as they like to say. What's more, they value collaborating with local organizations to improve the overall quality of life, not just of Oregonians, but people everywhere, domestically and abroad.
Take the Green Building Research Laboratory (GBRL), for example. It focuses on ways to improve the technologies and strategies in the green building industry–through research and collaboration. They welcome collaborations large and small to develop new campaigns, strategies and tools, reaffirming the underlying ecologically conscientious approach of the university as a whole.
---
More from Metropolis
---
Camera and resultant thermal image, via greenbuilding.pdx.edu
Moreover, the GBRL offers the use of several different tools to aid those pursuing green building strategies. These tools and services fall into five categories: Infrared instruments for envelope thermal performance and moisture assessments; indoor environmental quality measurement and data-logging capabilities; computational resources for building energy, internal/external CFD and urban climate modeling; energy performance measurements and logging for equipment and buildings; and fundamental thermal property (conductivity, emissivity, reflectivity, and transmissivity) characterization of building materials. These resources are available to anyone, free for members of the Oregon University system and faculty doing research, or for a fee for all other institutions and individuals.
Window Testing device, image via greenbuilding.pdx.edu
The SC660 IR camera, for instance, measures and evaluates the thermal performance of building systems. There are also several onsite environmental testing and simulation devices, such as the Low Speed Wind Tunnel to assess flow around buildings, as well as environmental chambers that expose different materials to such factors as temperature and humidity in order to determine their effect. There are even portable tools to test windows for different visible and invisible transmissions. Online services include building energy simulation as well as runoff water quality assessment for both site and roof. They even offer a free Green Roof Energy Calculator. The units one is calculating are either US or SI and it calculates the energy performance of different roof configurations: white, dark, and vegetative green roofs. And it's free.
As more and more people become aware of the finitude of natural resources, the GBRL is doing its part to make green building strategies more accessible.Знакомства
---
Sherin Wing writes on social issues as well as topics in architecture, urbanism, and design. She is a frequent contributor to Archinect, Architect Magazine and other publications. She is also co-author of The Real Architect's Handbook. She received her PhD from UCLA. Follow Sherin on Twitter at @xiaying
For Previous Lab Reports follow this link.