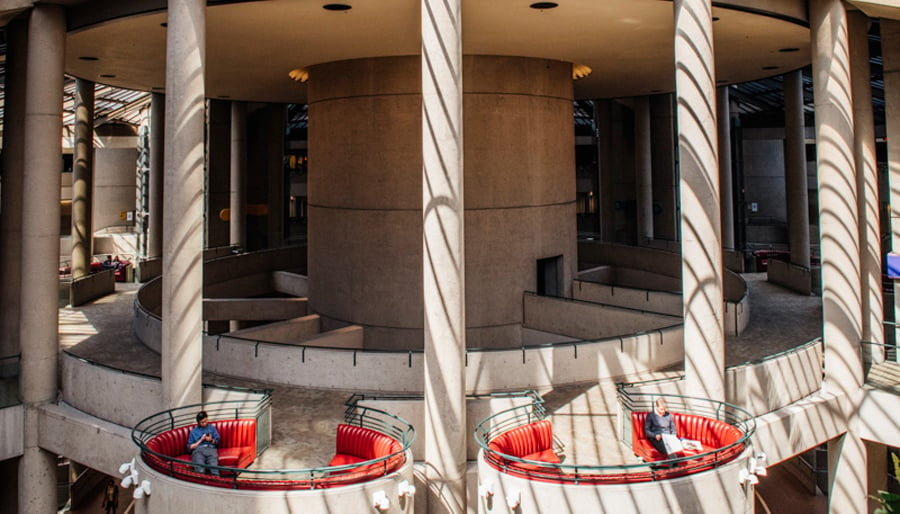 June 7, 2018
15 Postmodern Buildings That Helped Define Los Angeles
Metropolis celebrates the diverse, innovative Postmodern architecture coming out of La La Land between 1975 and the early 1990s.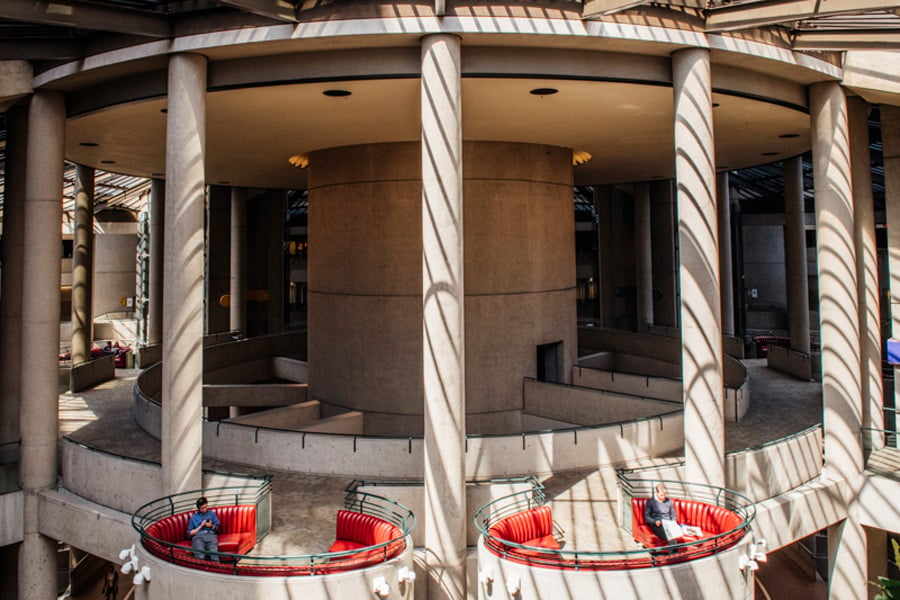 ---
Throughout the 1970s, the rising architecture stars of the L.A. School—as it was sometimes called in the national press—distinguished themselves from their New York or Chicago peers, who didn't have as broad an opportunity to build their envelope-pushing designs. The experimental work of upstarts—Frank Gehry, Eric Owen Moss, Franklin D. Israel, and Thom Mayne, to name a few—was fresh and unorthodox. Unlike the New York Five, who wished to be seen as a unitary movement, L.A. architects working under the (often unwelcome) banner of Postmodernism maintained the freedom to explore and develop their own ad hoc styles—asymmetrical proportions, theatrical uses of cheap materials, and self-conscious jabs at consumer culture. Gehry once commented that "the rise of the variety of styles thrown together under the heading of Postmodernism made architecture more fun."
Take Jeffrey Daniels, a disciple of Gehry's and the architect of a playful Deconstructivist design for a Kentucky Fried Chicken franchise location. "For me, it was about a freedom to experiment more than a process of historical allusion, even when it came to transforming something as small and ordinary as a fast-food chicken store," Daniels says.
Here we celebrate the variety of innovative architecture under the umbrella of Postmodernism (an elusive phantom with many faces) coming out of La La Land between 1975 and the early 1990s—from Gehry's expressive forms to experimental residences by the likes of Moss and Mayne, as well as overlooked gems such as Moore Ruble Yudell's ebullient church in Pacific Palisades.
---
More from Metropolis
---
You may also enjoy "A New Show in London Celebrates Postmodernism's Comeback."