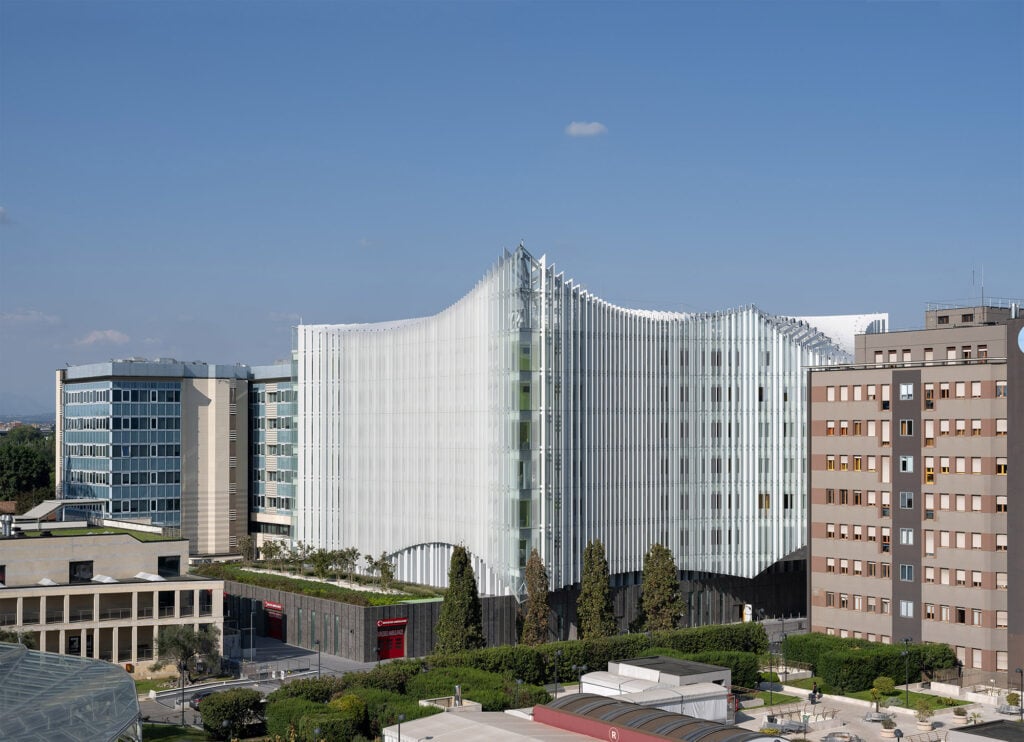 March 24, 2022
Mario Cucinella's New Hospital in Milan Carves out a Luminous, Sculptural Oasis
A few years ago the hospital—now under the leadership of San Donato Group, one of Italy's largest hospital syndicates—hired Milan-based Mario Cucinella Architects to design its new surgical and emergency department, which includes a new ER topped by a 284-bed patient tower. The first of many challenges was to create a new focal point for a campus that was disjointed both practically and aesthetically. 
---
More from Metropolis
---
In response, Cucinella has designed a striking structure that enlivens the campus but somehow lessens its overall cacophony. Fronted with vertical ceramic louvers, the 5-story building is an abstract sculpture of sorts that has been nicknamed "the iceberg" by hospital staff, presumably for its substantial, tapering white form. But perhaps unintentionally, that name also reflects the building's role in cooling down what is, architecturally speaking, a bit of a hot mess.
"It's a moment of tranquility," says Cucinella. "It's soft but strong."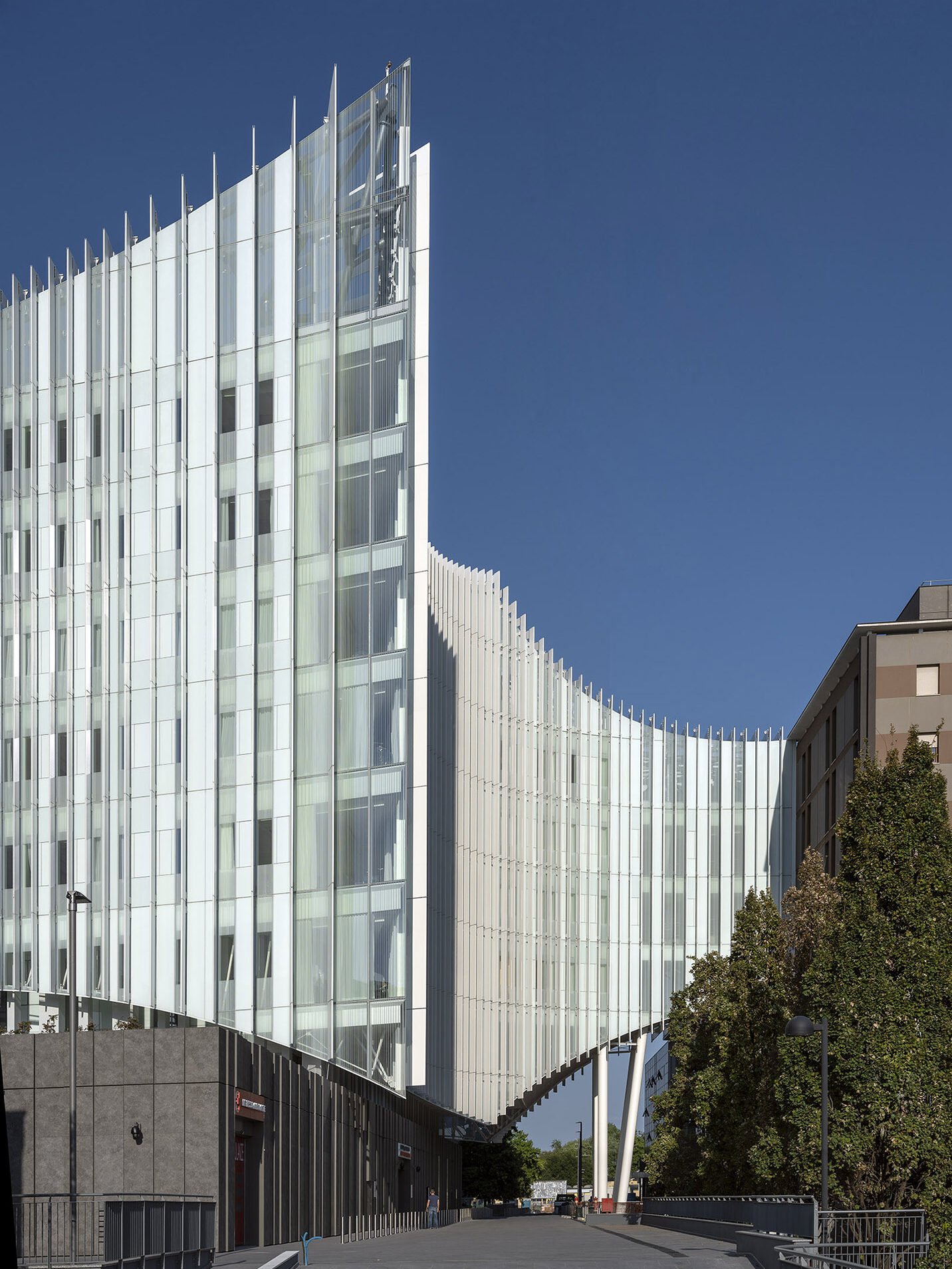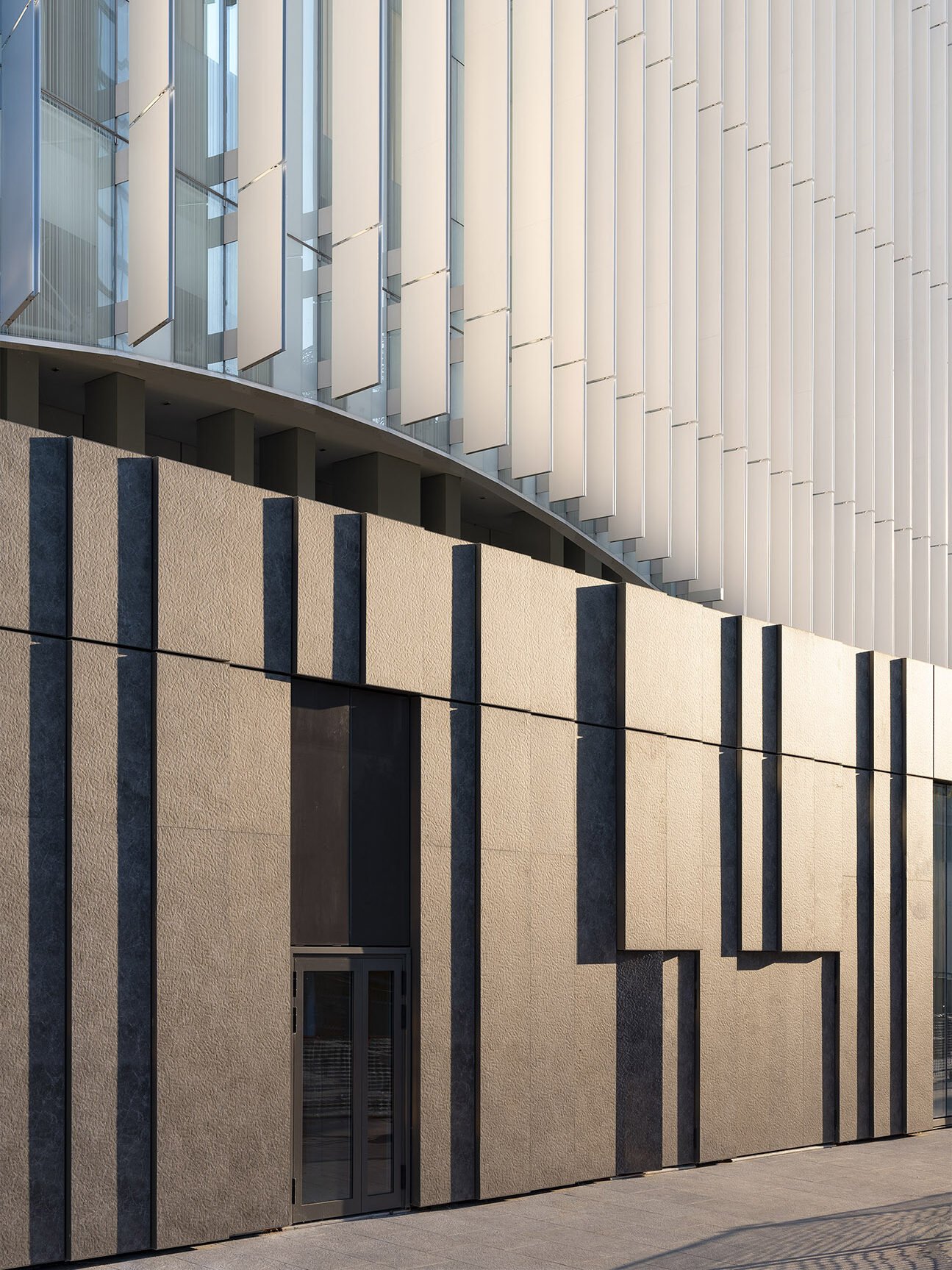 The square base of the building—clad in textured, offset brown ceramic tile, as if growing out of the earth—acts as its technical heart, containing emergency rooms, intensive care, and a surgical block. Operating rooms are located just a few feet from the entrance, making this one of the most efficient ERs in the country. Atop this podium structure sits a raised garden of trees and shrubs, providing peaceful views for patients, doctors and administrators. This area is also set with rectangular light wells, which filter natural light into the hospital's below ground floors. (These zones connect the building to the rest of the complex, as does a raised bridge extending from the building.)
Above the garden rises the "iceberg" itself, dominated by patient rooms. Its tightly arched edges express the building's compression on all sides and lend a subtle sense of openness and welcome. The structure's white ceramic louvers both cut down on direct solar gain and collect smog particles, which wash away with the rain. (Thin lines of screen printing applied to the facade's glazing also tempers incoming light.) All rooms face outward. And while the light that enters them is diffuse and reflected it is also copious and varied notes Cucinella. "If you stay in a room with fixed light, your day feels fixed. This strategy makes you feel part of the cycles of the day," he says. Wide, open hallways allow nurses to monitor expansive stretches of rooms at once, while fully exposed corner spaces are bathed in light and space, alternating between private visiting areas and informal lounges.
Overall the iceberg is a highly practical hospital, but it doesn't feel like a hospital. And that, says Cucinella, is the point.
"A lot of architects specialize in hospitals, but their buildings are largely technical. They are often missing the architecture. I feel the role of an architect is to put together a great deal of technical information and transform it into architecture. Into something human."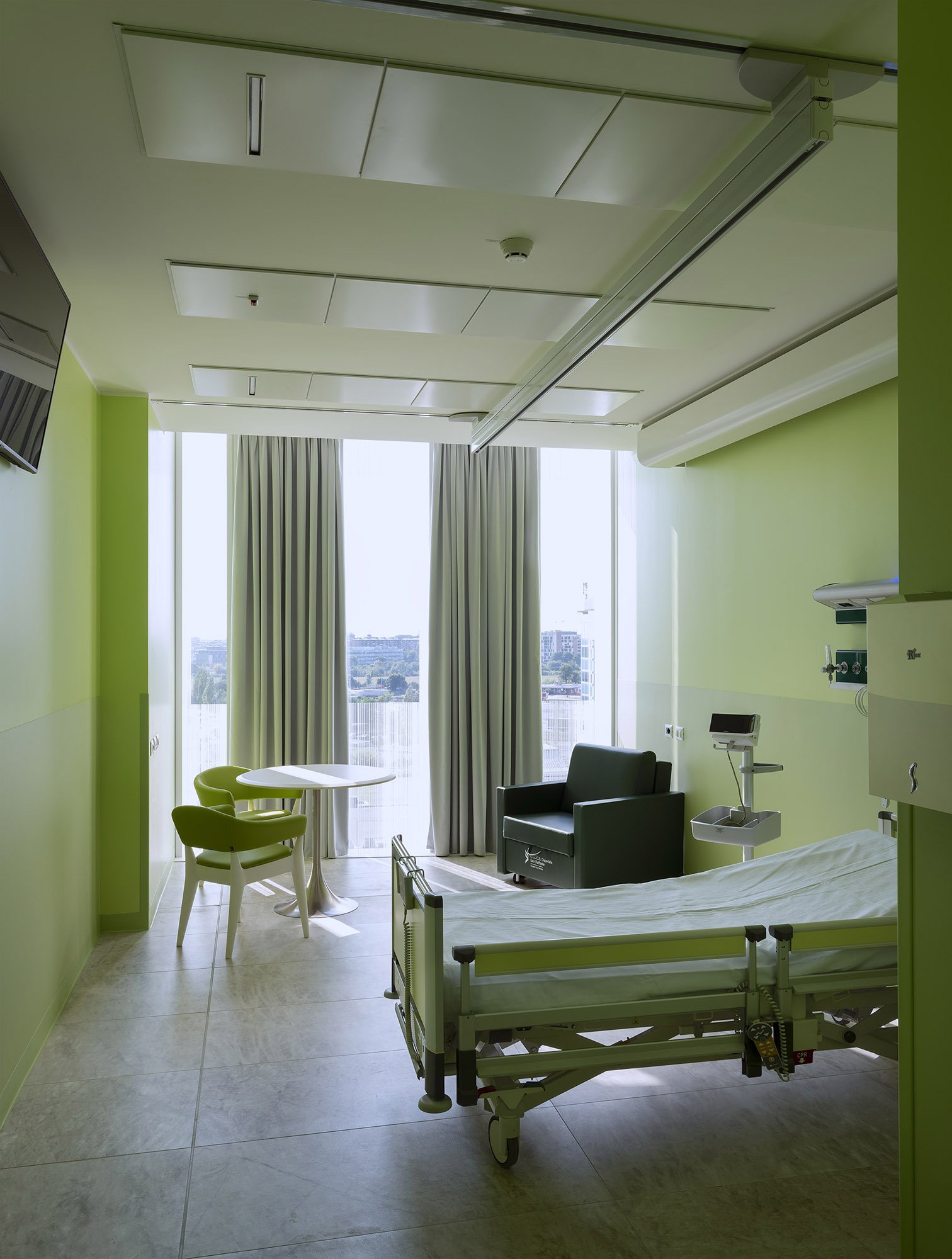 Would you like to comment on this article? Send your thoughts to: [email protected]