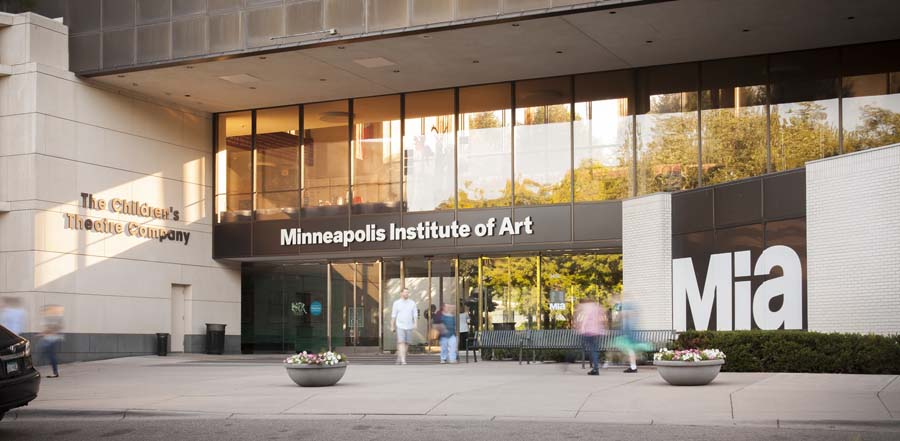 November 1, 2017
David Chipperfield Tapped for Minneapolis Institute of Art Master Plan
The London-based architect will reconsider circulation, public gathering spaces, and amenity spaces to improve museum-goers' experiences.
The Twin Cities are upping its art game. After a global search, the Minneapolis Institute of Art (Mia) announced last week that British architect David Chipperfield will design a new master plan for its eight-acre campus. In doing so, the 103-year-old institution hopes to better knit together its existing facilities while anticipating the future of exhibition design and changing technologies.
The news follows another high-profile Minnesota museum upgrade just one mile away at the Walker Art Center, which opened a new and improved sculpture park this summer.
Like its sizable collection, Mia's current facilities comprise a broad range of architectural styles and eras. The museum first opened in its Neoclassical McKim, Mead and White–designed building in 1915. As the collection grew, it added a wing by the Japanese Metabolist architect Kenzo Tange in 1974, and, in 2006, an annex designed by the late Michael Graves.
---
More from Metropolis
---
But even as the museum has expanded, it has struggled to keep pace with its growing audience: attendance has doubled in the last decade.
Chipperfield, known for his refined work on institutions such as the Menil Collection in Houston, the Museo Jumex in Mexico City, and the St. Louis Art Museum, was one of four architecture firms selected to interview in Minneapolis (out of a list of 23 prospective design candidates).
"We decided to engage David Chipperfield because we were all very impressed by his extensive museum experience in several areas that are important to us," museum director Kaywin Feldman told Metropolis in an email. She emphasized Chipperfield's sensitive touch on projects, especially his "visionary" work on the Neues Museum in Berlin.
For now, the Chipperfield masterplan will aim to optimize circulation through the various galleries, revamp amenities such as the museum's auditorium and restaurant, as well as reconsider its public spaces. Architectural additions, according to Feldman, are "likely, but yet to be determined."
The museum hopes to complete the master plan next autumn.