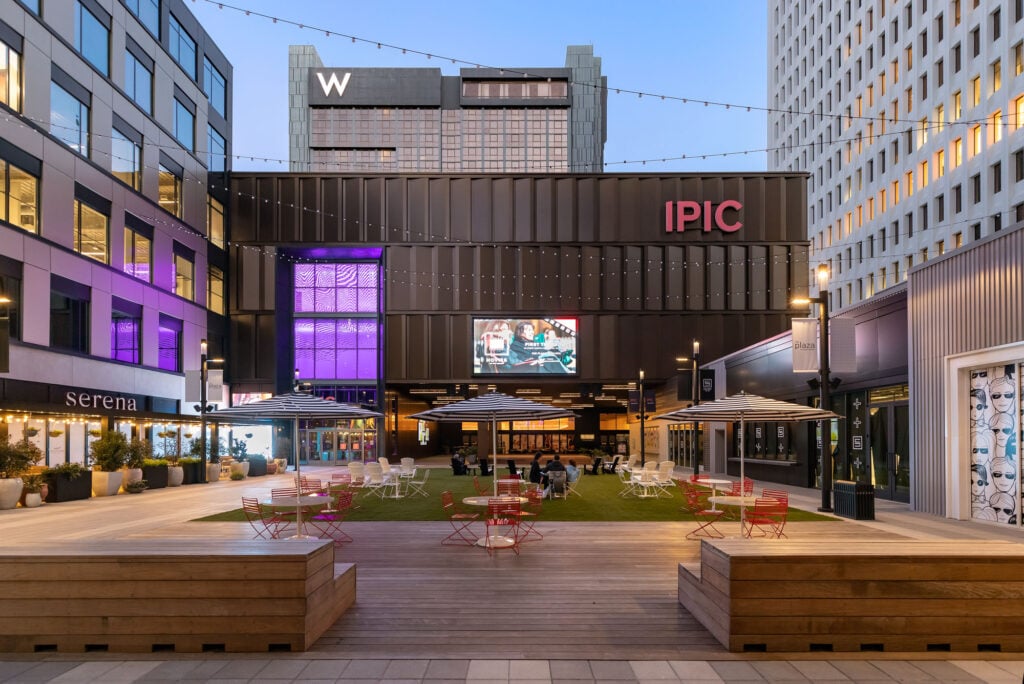 May 4, 2022
After $400 Million Overhaul, Atlanta's Mixed-use Colony Square Can Finally Breathe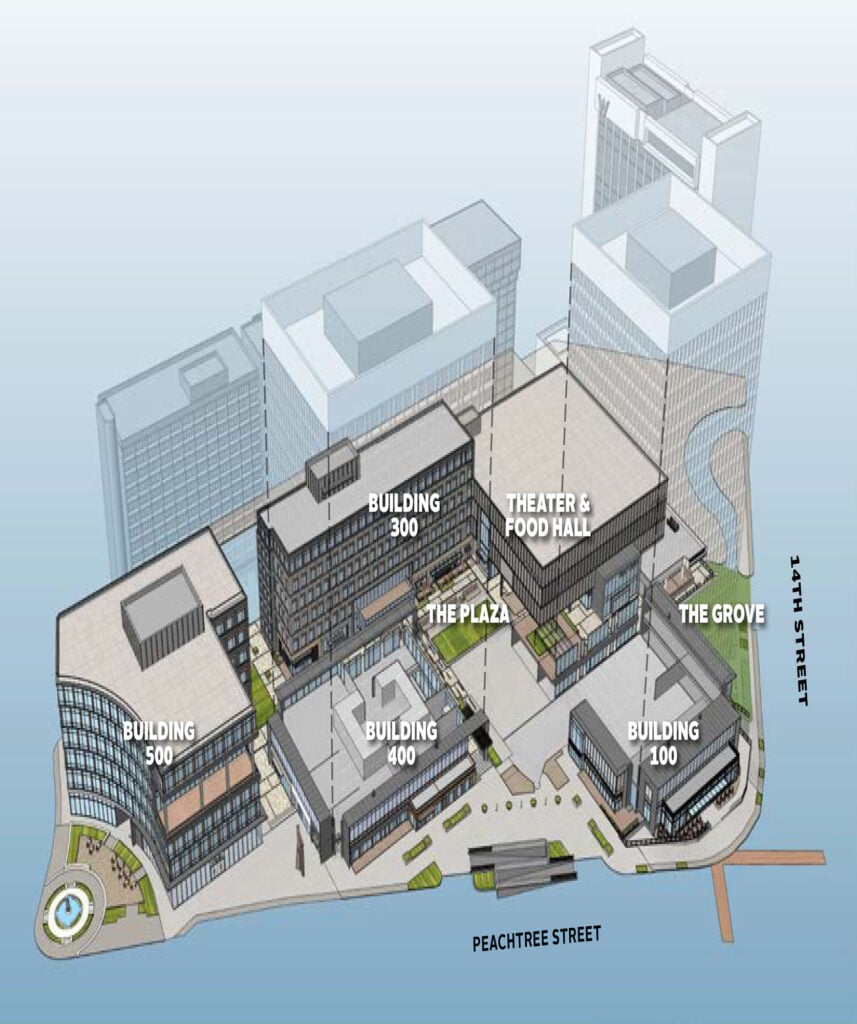 All of that is now wrapped around what NAP and its architects call the "living room," a sprawling open-air plaza that welcomes pedestrians from Midtown's bustling 14th and Peachtree streets via airy, modernist entryways suspended over fresh wide walkways.
---
More from Metropolis
---
The renewed look and feel mark a stark departure from Colony Square's past, when car-dependent Atlantans might swing through to grab a bite before driving back to work, Pau said. His team, he said, sought to "break down the barriers and create porosity in the site by [inserting] apertures to bring people in."
"If we could achieve that at the ground floor," Pau says of the redevelopment's early days, "then, all of a sudden, this is a completely different project." Where folks might have once had no idea that they'd just entered an early iteration of the now-ubiquitous live-work-play development model, Colony Square now distinguishes itself from its environs, he says.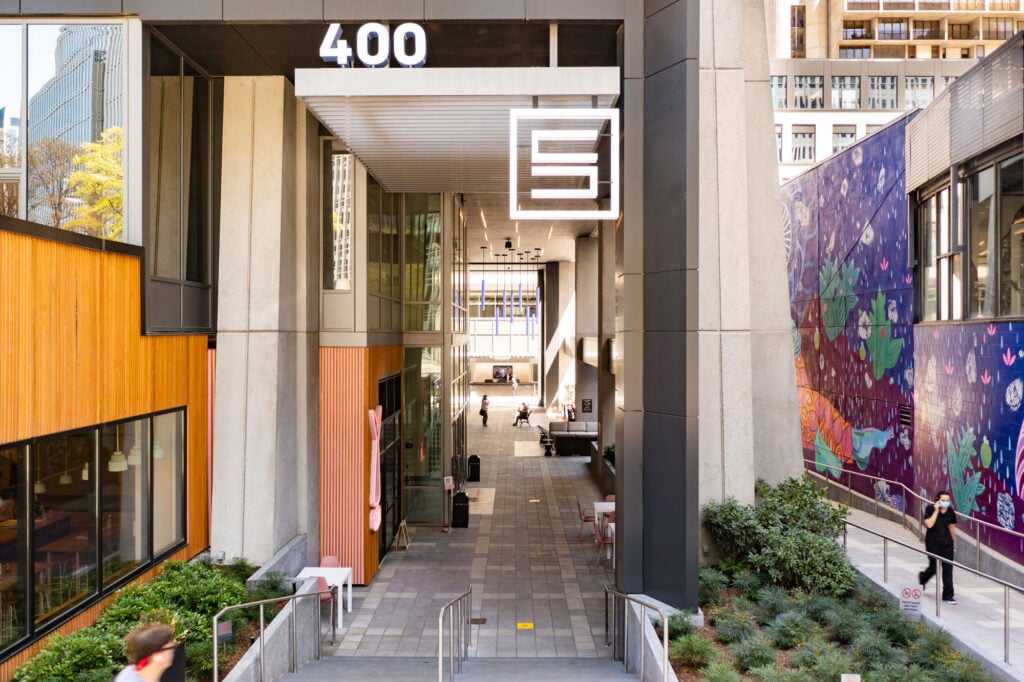 But how did Beyer Blinder Belle and its partners pull this off? "One of the first things we did was extend the retail outwards, toward the street, towards the sidewalk, because all of these buildings were built 30, 40, 50 feet back from the street," Pau says. They also did away with the tinted windows that once characterized the complex, because they gave it an anonymous, buttoned up feel.
Next up, those apertures and porosity: "In one instance, on Peachtree, we actually took out one bay of an office building on the first few floors and created a physical connection where you can just walk straight through into the heart of the project.
Rather than starting from scratch, though, it was important for the redevelopment team to respect the structure of the aging complex, Pau says.
"The question was, how do you bring new life to old buildings that are tired and maybe not functioning from an economic point of view, or even from an urbanistic point of view? I think [Colony Square] is a great example of how this can be done."
The old Colony Square had "good bones"—a cluster of robust existing buildings with an almost brutal quality to them—that Pau says needed preserving. "One of the things we wanted to do with our new buildings was to play up on that volumetric nature of those buildings … so it feels a little bit different, but it doesn't feel contrary to what's around us."
"It does take vision; it does take a client, clearly, that has the resources and the guts to actually do it," he adds. "But I think if you can do it, you can actually create an authentic urban place right out of something that exists."