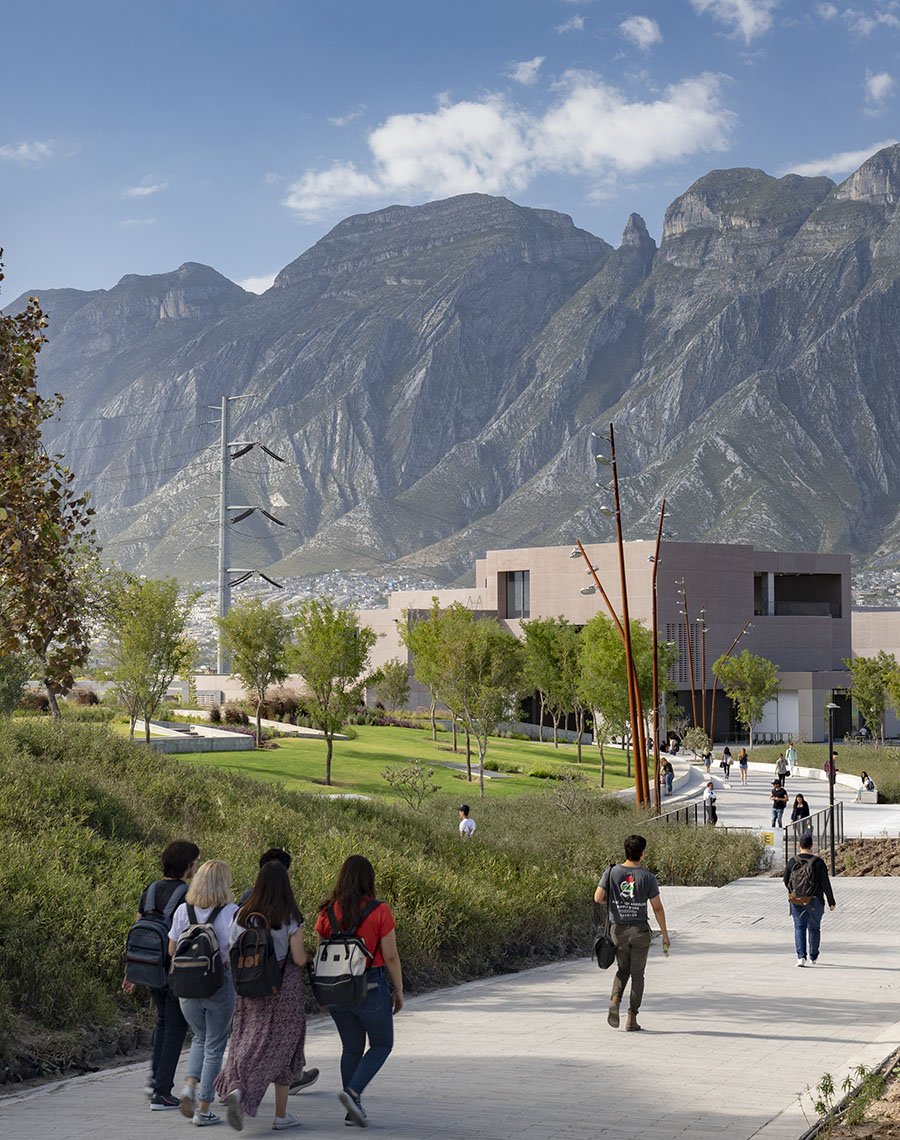 November 27, 2019
The University of Monterrey's Newly Landscaped Campus is a Departure for the Car-Centered City
Designed by American firm SWA, the area includes plantings and pedestrian routes that envelop buildings by the likes of Tadao Ando.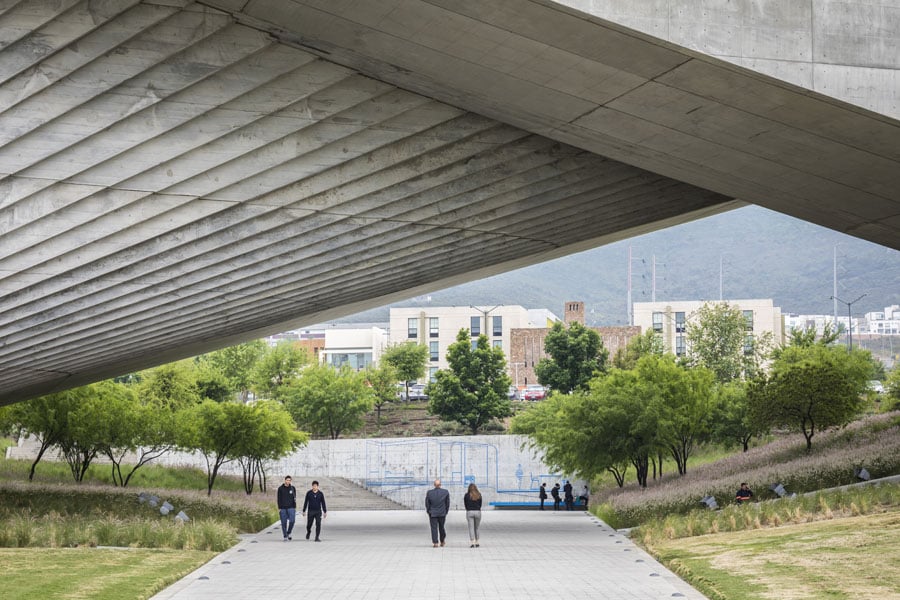 The northern Mexican city of Monterrey is one of those places where the weather is so erratic, residents joke "if you don't like it, you can come back in 15 minutes." Nestled between four mountains, it's defined by a rich medley of microclimates—ranging from Mediterranean to desertic to woodland-esque. But despite the abundance of plant life to work with, the city's landscaping leaves much to be desired. Known as the industrial capital of Mexico, Monterrey is a car-heavy metropolis that faces a number of challenges in terms of public space and alternative ways of mobility. 
At the campus of the Universidad de Monterrey (UDEM), however, a different story is unfolding. In 2010, the university enlisted renowned landscape and urban design firm SWA to conceive a master plan that would reorient the 247-acre campus toward more sustainable, pedestrian-friendly goals. The initial challenge was to design a connective tissue that could integrate the existing buildings—most notably Japanese Pritzker Prize–winning architect Tadao Ando's Gate of Creation, which harbors the Faculty of Architecture and Design—with future constructions. "On a college campus, there's no benefit to having people isolated within departments," explains René Bihan, principal of SWA, adding, "if you're really going to create a culture of collaboration, you want departments to be able to communicate, and your best shot at that is creating a welcoming public realm."
Though the rest of the city is characterized by long roads and massive buildings, UDEM is fast acquiring a scaled-down character that functions as a respite from the rather relentless urban fabric of Monterrey. "It was important to understand paving as a program that is about the user's emotional experience when moving from point A to point B," says Bihan, "and the scale, colors, and textures of the pathways play a significant role in that." 
---
More from Metropolis
---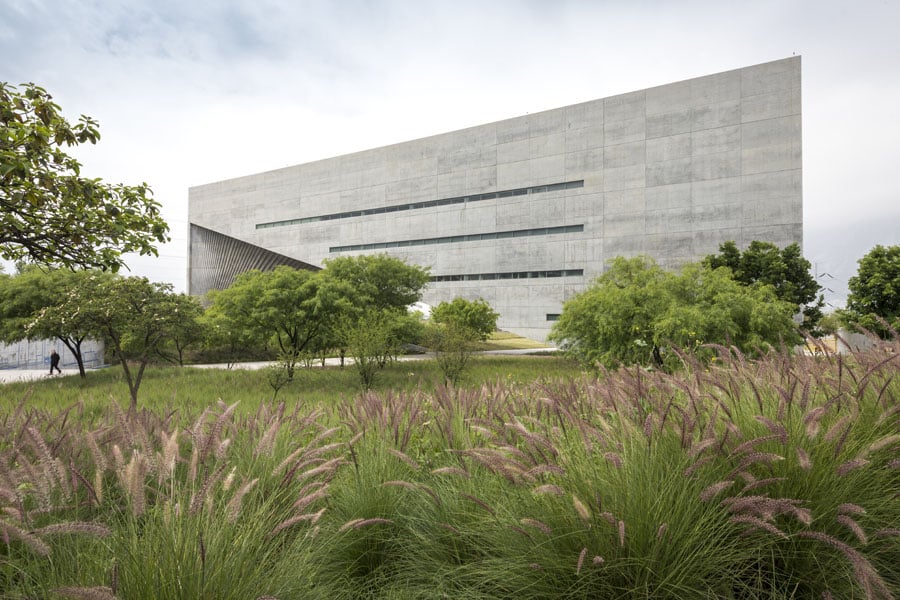 During the first stage of the redesign, the university campus's former backdrop of water-thirsty lawns segmented by roads and parking lots was replaced with pedestrian-centered open spaces featuring native greenery such as fountain grass, common ruella, and Mexican sage. Additionally, newly introduced olive, mesquite, and Monterrey oak trees require little maintenance, improving campus sustainability by decreasing water use, while adding an untamed quality that invites students to interact and engage with the public spaces. 
The new master plan involved moving the university's main entrance to the western edge, the site of the Tadao Ando–designed building, which has become an emblem of UDEM. And though Ando usually strives for pristine backdrops to his architecture, in this case, SWA's expressive landscaping design proved most suitable.
The 94,000-square-foot concrete monolith, though quite symmetrical in its monumental form, has a porous quality on the ground plane that allowed for the establishment of an intimate dialogue between the building and its surroundings. "[Ando] very much wanted to use topography as a part of the building's expression," says Bihan of the project. "As you walk around its base, it's a much different experience than seeing it from afar. The regional quality of the larger landscape really shines through."
You may also enjoy "Giovanni Vaccarini Architetti's Powerbarn Treads Lightly—While Making a Big Impact."
Would you like to comment on this article? Send your thoughts to: [email protected]