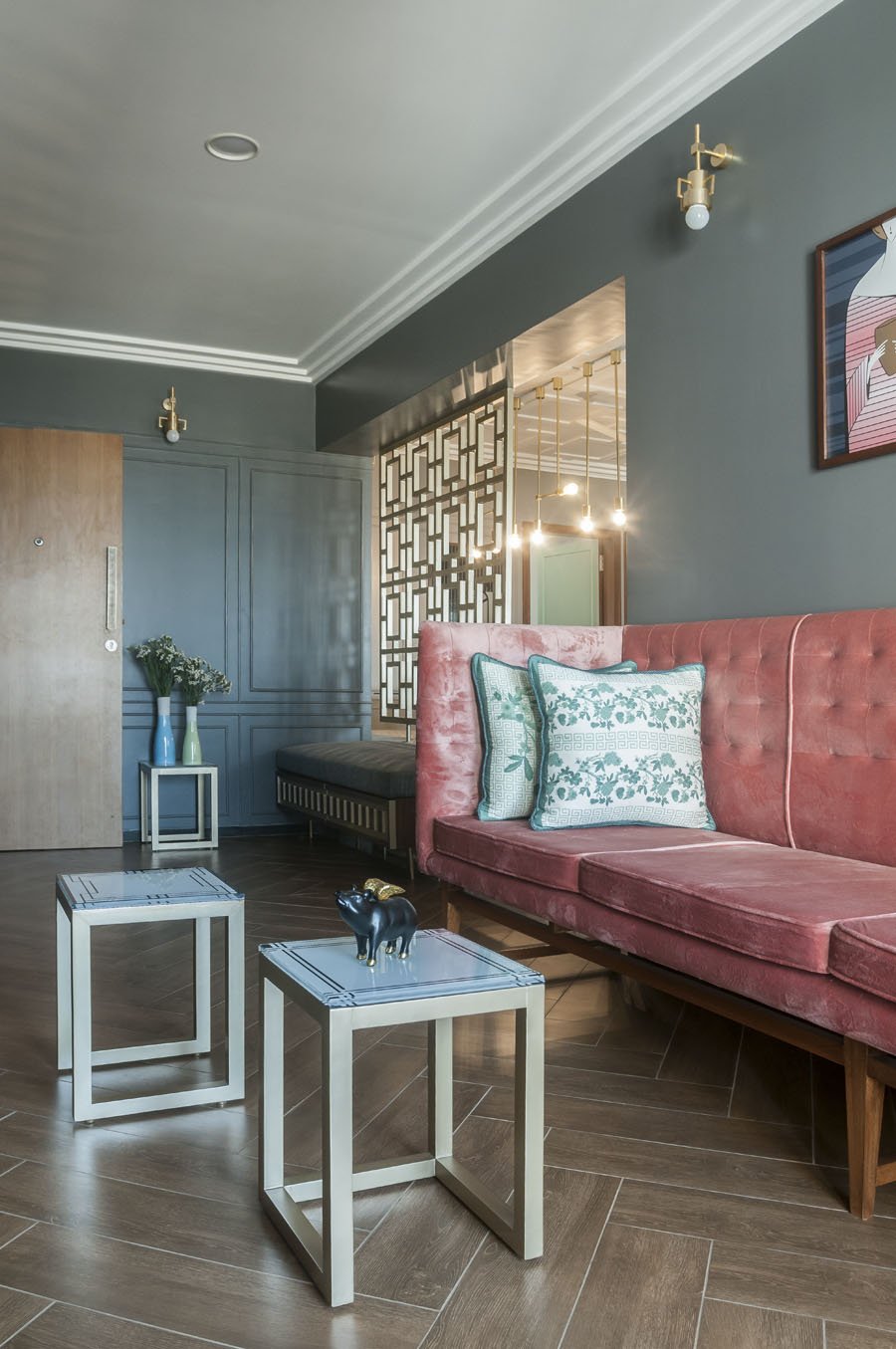 June 11, 2020
MuseLAB Creates a Love Letter to Mumbai's Art Deco Heritage
Maison Deco, a 1,200-square-foot family residence, plays up maximal Deco elements like geometric pattern and brass detailing.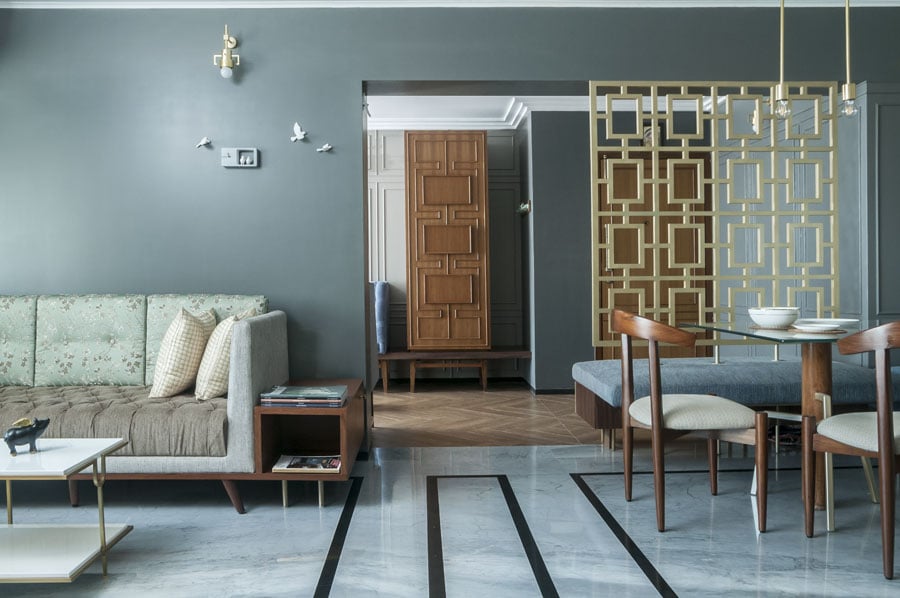 Art Deco is frequently associated with Paris, where the Arts Décoratifs movement officially launched in 1925, and with New York City and its pioneering skyscrapers, like the Chrysler Building. But Art Deco also had a grand flowering in Mumbai, which has the world's second-largest collection of Art Deco buildings; one area was named a UNESCO World Heritage Site in 2018. Local design firm MuseLAB pays homage to that tradition in Maison Deco, a 1,200-square-foot apartment it designed for a young family. The architects tapped into an eclectic mélange of Art Deco, midcentury Modern, and other influences—a combination that they were able to finesse by custom-designing everything from furniture to light fixtures. "Art Deco is heavy on design details and craftsmanship, so we were inspired by its principles, not just the aesthetics and proportions," says Husefa Rangwala, who cofounded MuseLAB with Jasem Pirani.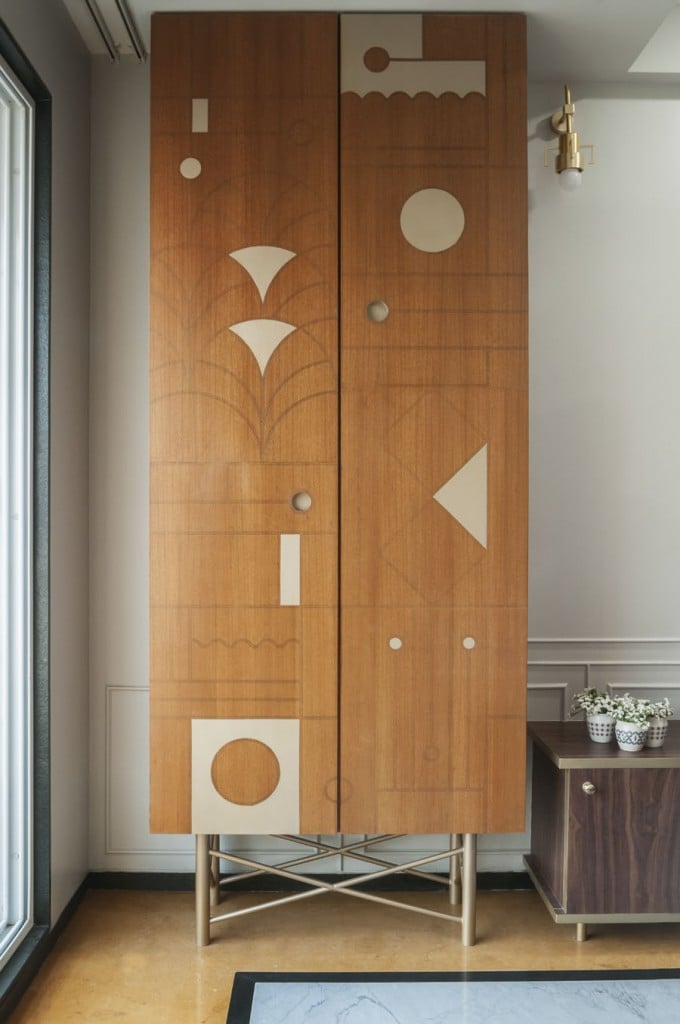 Rangwala and Pirani, who are both originally from Mumbai, bring a love of exuberant pattern and color to their architecture and interiors. After studying architecture in the United States (Rangwala at Georgia Tech, and Pirani at the Savannah College of Art and Design), the two friends started their own firm in 2012.
In Maison Deco, a classic geometric pattern is the star of the show, appearing in a room divider at the entrance, in the furniture designs, and on the ceiling. In addition to the bold patterning, Art Deco glamour comes through in the use of brass for the divider and light fixtures. As a counterbalance, MuseLAB used a neutral color palette of grays and pastels, and more muted, naturally finished walnut and teak furnishings. The furniture's midcentury-style canted legs and angular contemporary lines also help to dispel any period-piece mustiness. "We've created an Art Deco canvas and filled it with objects that belong to other eras, layering a lot of elements and styles," says Pirani.
---
More from Metropolis
---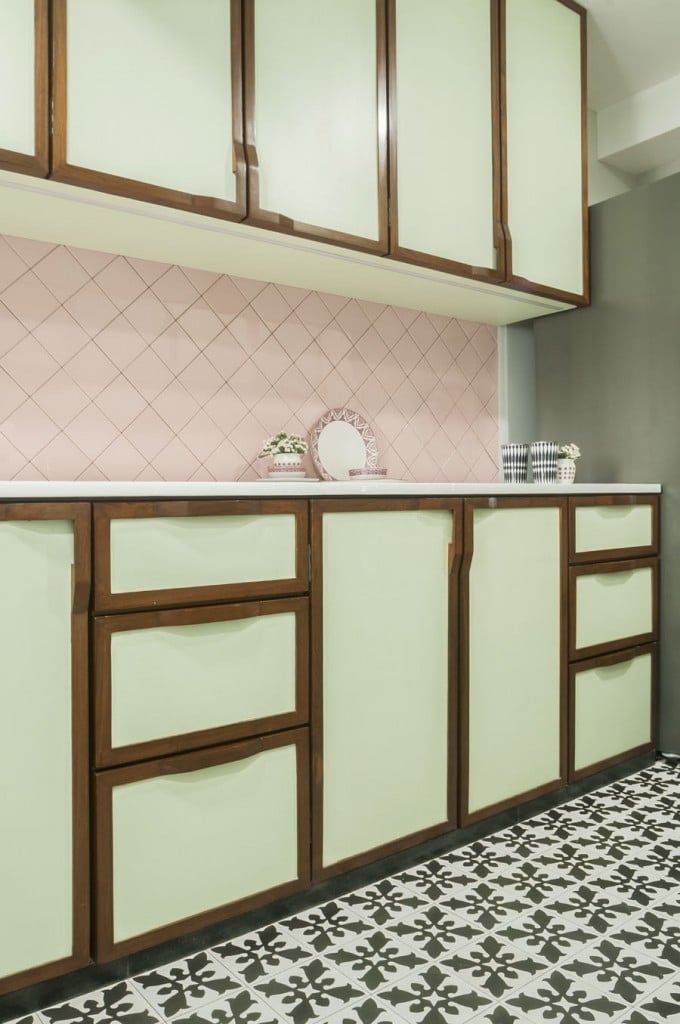 Ultimately, the design is about functionality. The architects' facility for designing and manufacturing their own furnishings comes to the fore in the narrow living room, where they streamlined a highback chair, a loveseat, and a tall cabinet into a single piece. (The deconstructed furnishings are conjoined by way of a long platform, but still have individual legs for support.) "Bombay apartments are tight—every square inch counts—so loose furniture would have taken up too much space," says Rangwala. "The challenge was to ensure that every element was thought of."
You may also enjoy "Architect Richard Parr Adapts a 19th Century Farm as a Sprawling Home Office."
Would you like to comment on this article? Send your thoughts to: [email protected]
---
Register here for Metropolis Webinars
Connect with experts and design leaders on the most important conversations of the day.