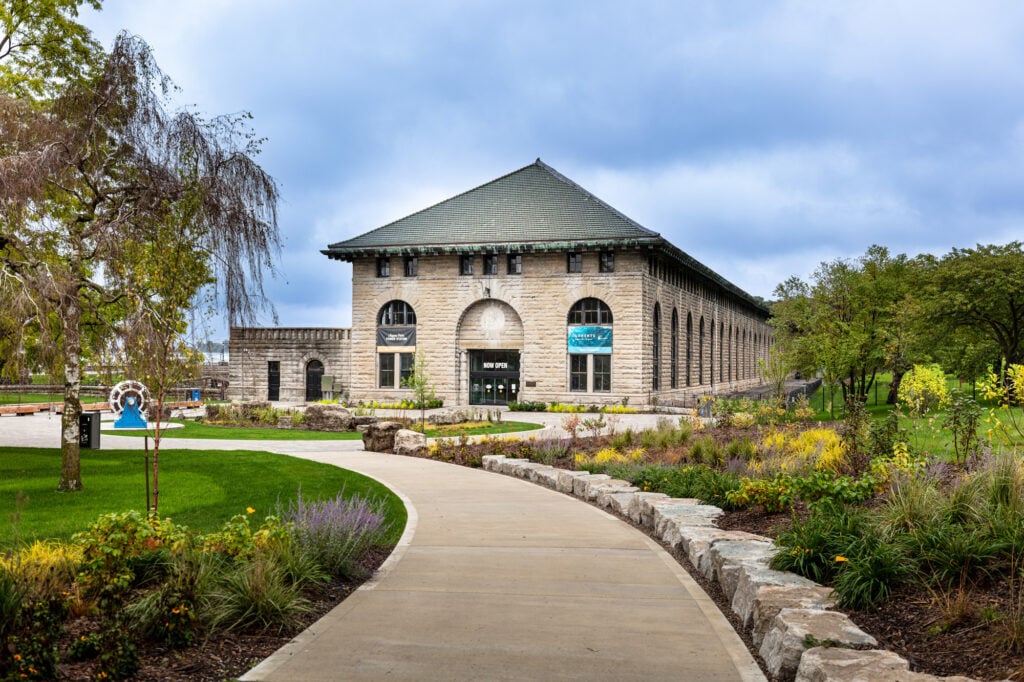 May 11, 2022
Niagara Falls Power Station is Now an Education and Entertainment Destination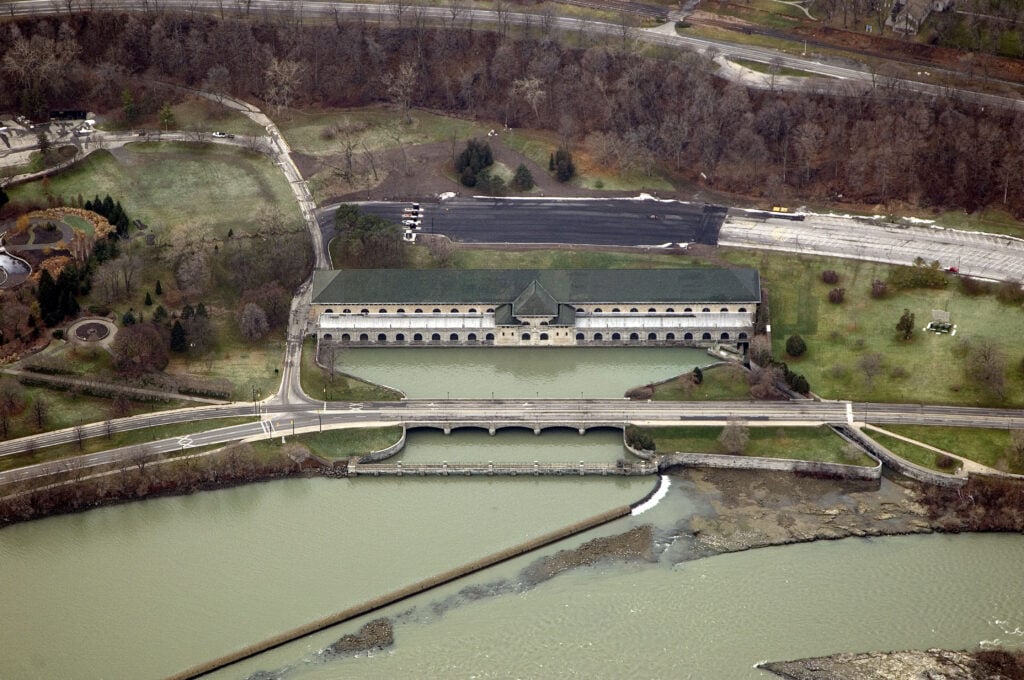 Fortuitously, the plant's recent decommissioning translated to a remarkably sound structural condition that allowed +VG Architects to approach the project with a relatively light touch. "Rather than going back to a specific era, and restoring the building to say, the day it was opened, it was important for us to preserve and maintain the many layers of changes that had occurred in the building over the years," notes +VG Architects president and managing principal Paul Sapounzi. "It was crucial to stabilize the structure from the perspective of ensuring it was watertight and that the original layout and relation to the surrounding landscape remained intact."
To that effect, much of the intervention focused on the thoughtful installation of an all-new HVAC, and other contemporary building infrastructure, within a newly constructed basement. The generator hall was left largely intact, and now showcases the station's turbines and equipment—thoroughly shined and restored—through a series of interpretive installations and interactive exhibitions. Building codes have also changed dramatically since the station was constructed, and the design team carefully inserted one-hour fire separations between the existing floors and the museum's new entrances and exits, along with new exit stairs and sprinklers.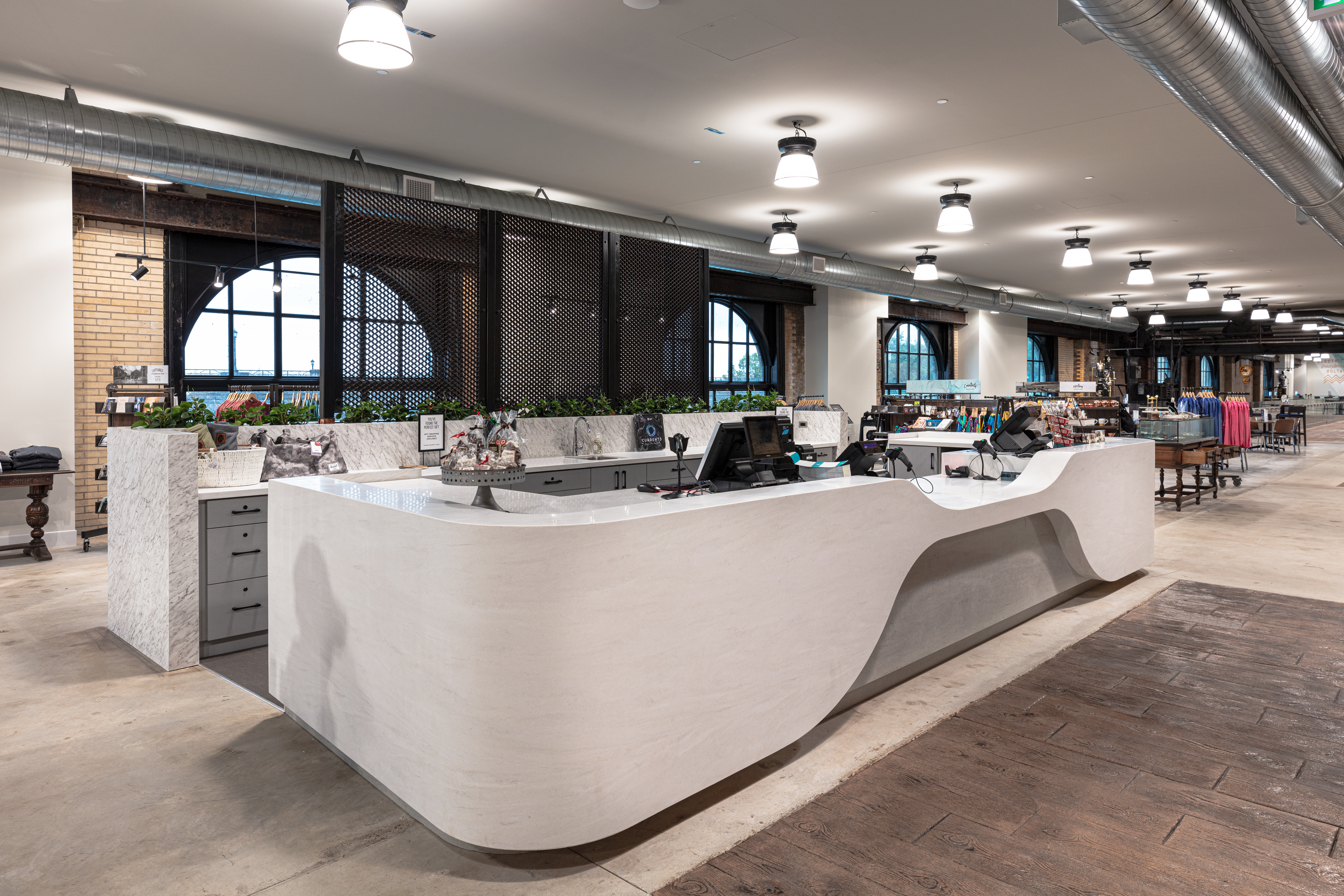 Another challenge for the project was adapting the station's inner forebay, where water formerly poured into the spillways to power the turbines. "We had to manage an entire forebay of water that ran the entire length of the building; this required the construction of a cofferdam between the power station and the Niagara River, and the blocking of all the forebay's penstocks with a brand-new concrete wall. The remaining outer forebay is intact and is open to the entire retail and eating area we have created within the station." A 100-foot-long section of the forebay was maintained as a visitor feature demonstrating how water flowed into the plant.
---
More from Metropolis
---
This summer, the project will also wrap up construction of a new glass-walled elevator that will plunge nearly 200 feet into the station's tailrace tunnel, which will be embedded with interpretative media installations as well as a viewing platform overlooking Horseshoe Falls.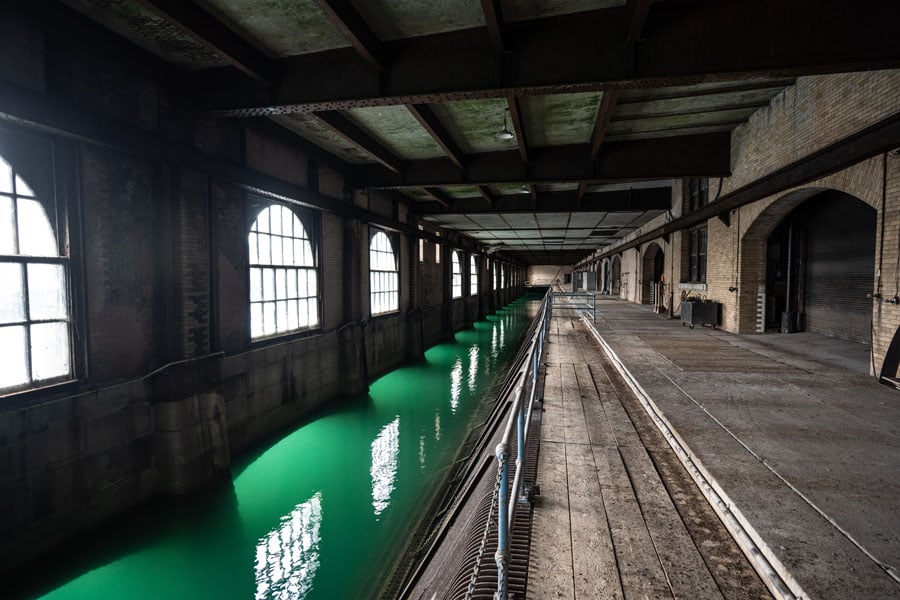 Would you like to comment on this article? Send your thoughts to: [email protected]