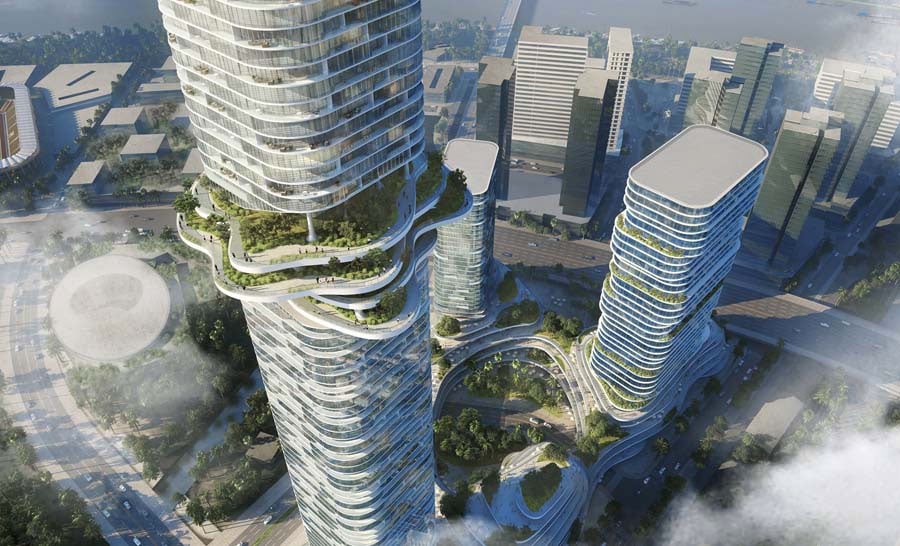 November 16, 2017
Büro Ole Scheeren Designs Trio of Terraced Towers for Vietnam
The mixed-use development in Ho Chi Minh City, called Empire City, marks Ole Scheeren's first project in Vietnam.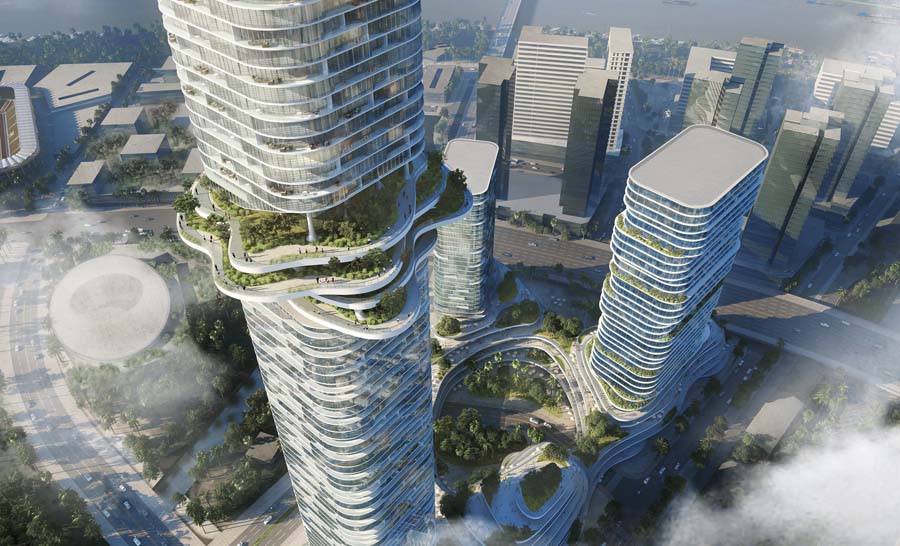 Saigon, the former name for Vietnam's bustling capital, can trace its name to trees. Common etymological explanations connect the word to "firewood," "kapok" (a local tree), and "forest."  It makes perfect sense, then, that German-born architect Ole Scheeren would turn to nature when designing his first project in the region. Yesterday, his office Büro Ole Scheeren unveiled a proposal for a cluster of three mixed-use towers in Ho Chi Minh City which, when completed, will hover over the city like a forest canopy.
Located in a crook of land created by the sinuous Saigon River, the development called Empire City will sprout from a terraced, landscaped podium. This verdant platform, tiered to evoke the area's rice paddies, will form as a public garden and house flexible co-working spaces.
The tallest of the towers will rise more than 1,000 feet above the city, housing a hotel, apartments, and an observation deck. Three-quarters of the way up this 88-story skyscraper, Scheeren's office placed a cloud-shaped stack. Called the "Sky Forest," this floating series of garden terraces will serve as a "gesture of reconciliation between the city and the countryside," according to the firm.
---
More from Metropolis
---
The two other shorter towers, meanwhile, will comprise a mix of office and residential space.
The Vietnam project marks Scheeren's first project in the country. This project is one of a forest of towers Scheeren is designing across Europe and Asia, including a riverside high-rise in Frankfurt (announced this fall), in addition to towers in Thailand, China, and Singapore.
You may also enjoy "Zaha Hadid Architects Breaks Ground on Mexico City's Tallest Residential Tower."