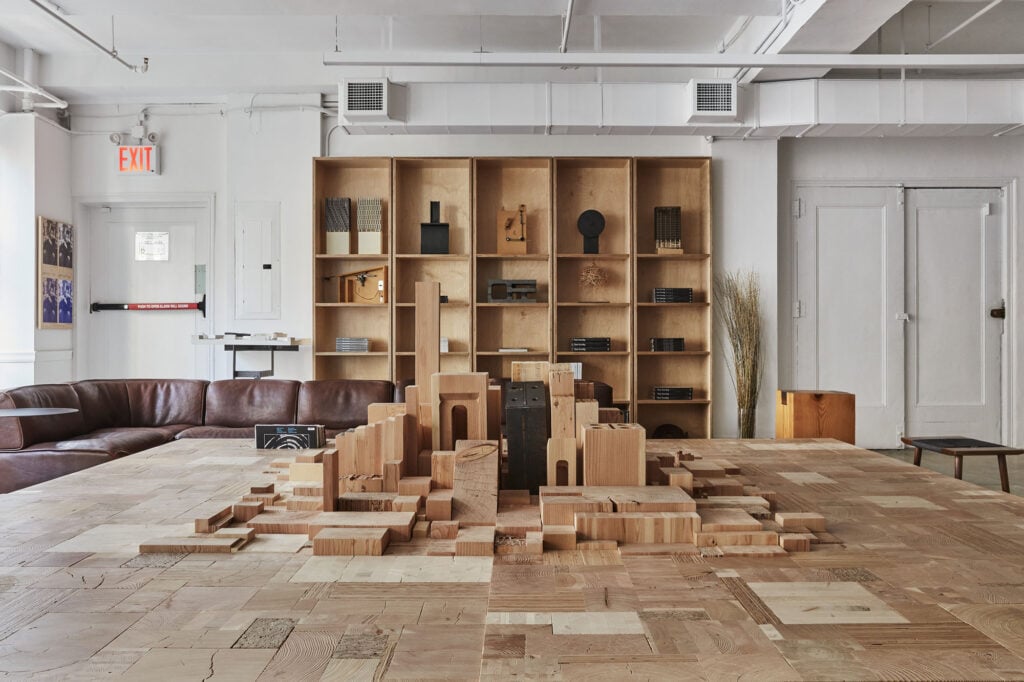 June 30, 2022
Olson Kundig Opens Its First East Coast Office in New York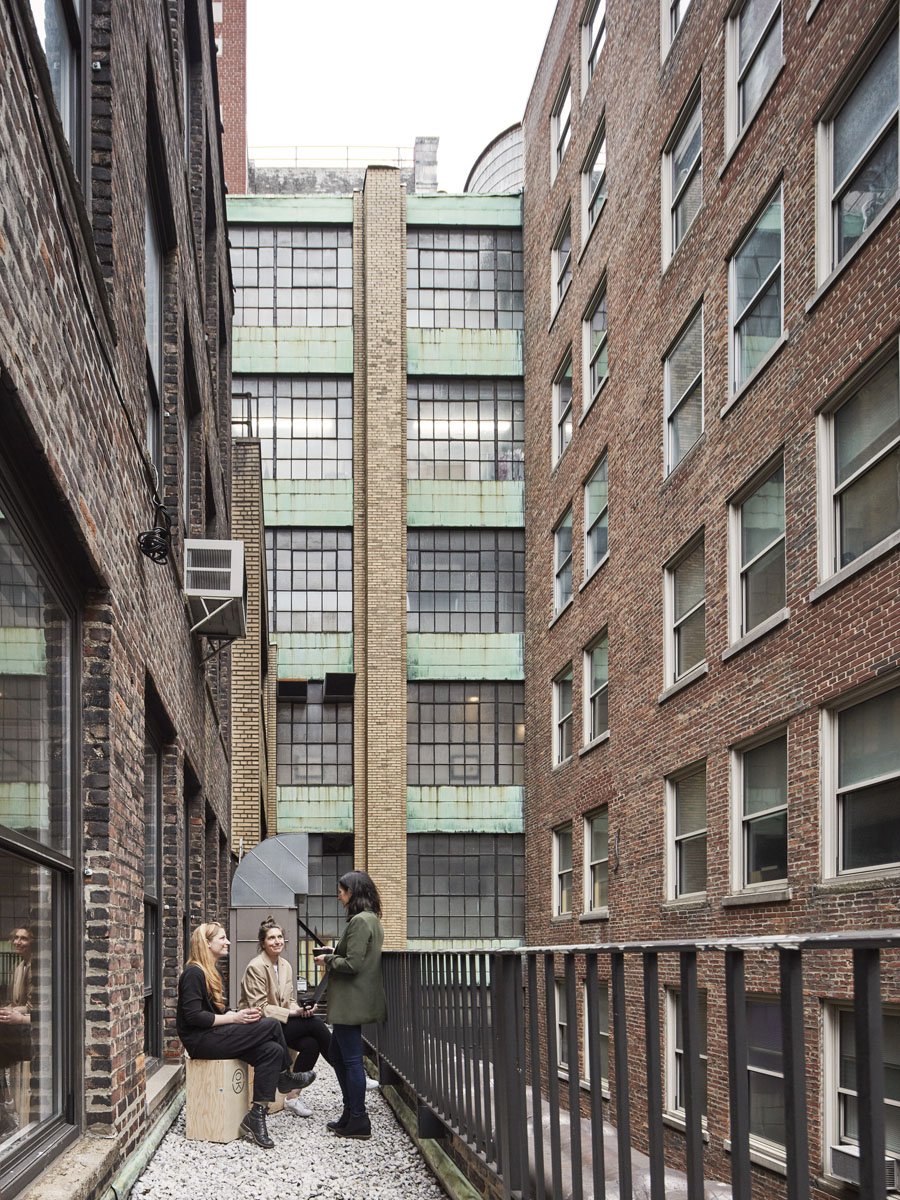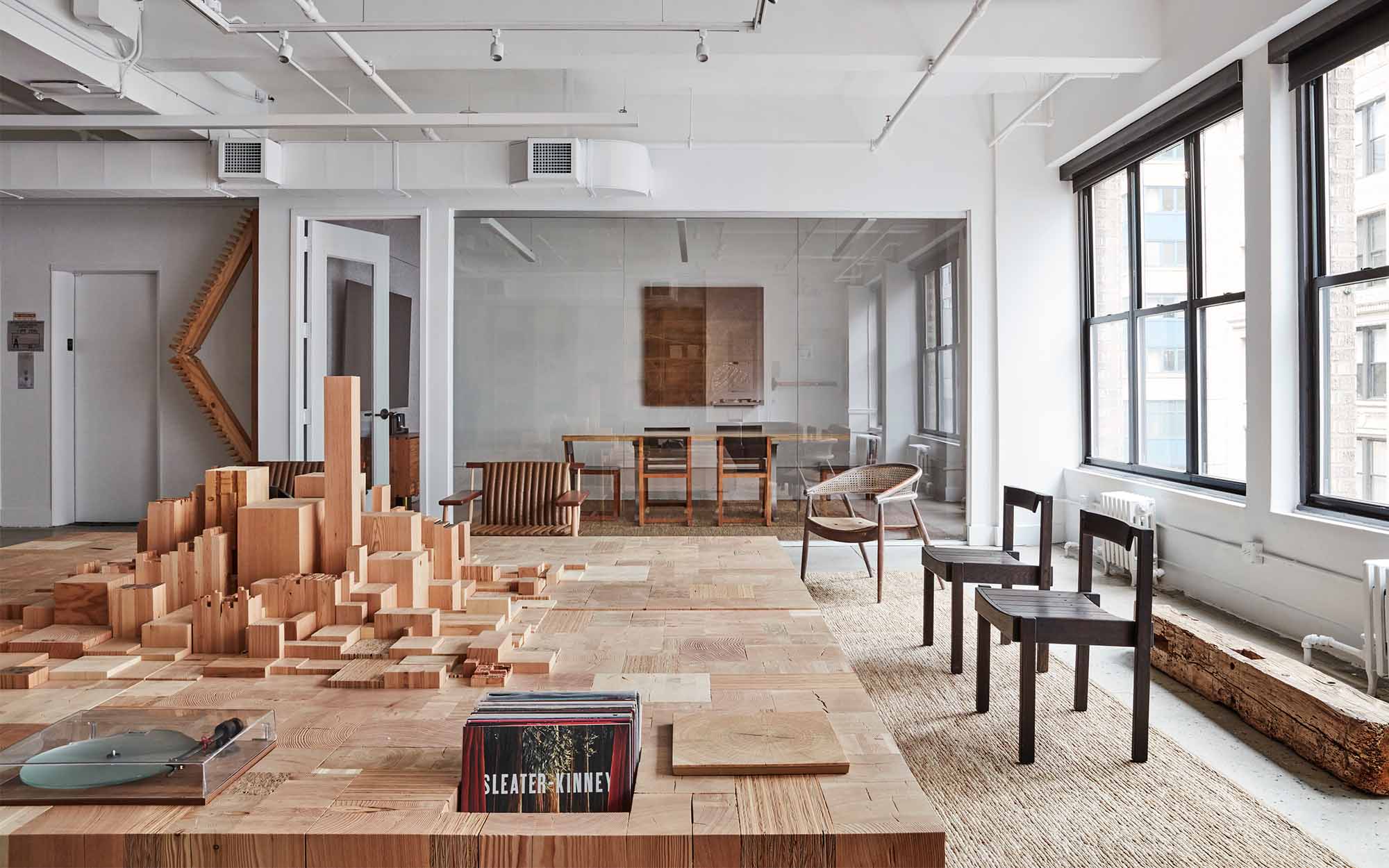 Anchoring the 2,700-square-foot open desk layout is a 144-square-foot wooden table that pushes the limits of a typical coffee table to take on a sculptural, stage-like presence. Designed by Kundig, the modular table is composed of four, square parts that each feature a three-dimensional wood-carved model of a cityscape rising from each corner. British Columbia-based fabricator Spearhead created the massive furniture with what they call boneyard wood, using discarded off-cut parts from different architectural projects. "We wanted to be thoughtful about how we used the stuff that ends up on the shop floor," says Kundig. The product is a celebration of the innovative approach to wood that has defined the firm's work in cultural, residential, and hospitality design in over five decades.
Quirky accents, such as moveable wooden blocks and an inserted record player connected to the office soda machine, dress the table. The latter stems from a nostalgic anecdote shared by Kundig and Maskin. As architecture students at the University of Washington, they visited their mentor Astra Zarina's Rome apartment which was similarly anchored by a large table full of personal and professional objects. "There were candles in the middle where we'd sit and have Negronis and talk," remembers Kundig. Besides its role as a social magnet, the table had stunned the young architect for its perfect scale: "It was small enough that you could be in a conversation with someone across the table but big enough that you could have a more private conversation off to the side."
---
More from Metropolis
---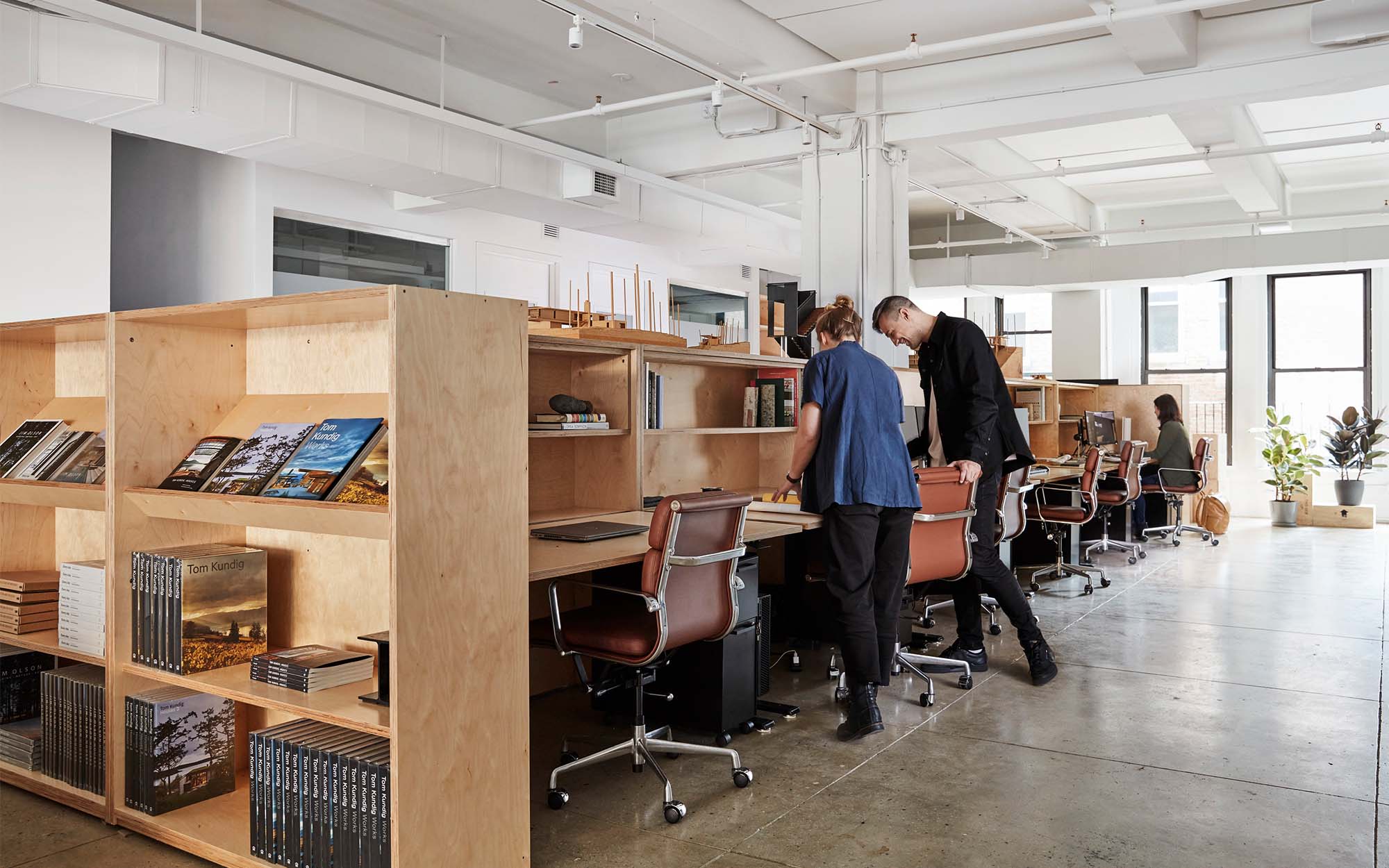 Similarly, their office table is a merger of aesthetic drive and function. When arranged from the opposite ends, the furniture turns into a stage framed by four separate parts of the cityscape. Elevated just the right amount to grab visitors' attention, the platform is planned to be activated with talks and gatherings—a recent panel with Creative Time's executive director Justine Ludwig, for example, brought 250 guests around the table. While the walls are currently adorned with artworks by Oscar Tuazon, with whom the firm collaborated for his Great Lakes Water School project in Nevada, and a painting by Peruvian Japanese artist Arturo Kameya, a group sculpture show in late July will kick off the exhibition program and further vitalize the space.
For Kundig the table perfectly embodies the core philosophy of their offices on both ends of the country: "Pure design at its most functional level is rational, flexible, and answers two or three questions at a minimum––not just one."
Would you like to comment on this article? Send your thoughts to: [email protected]