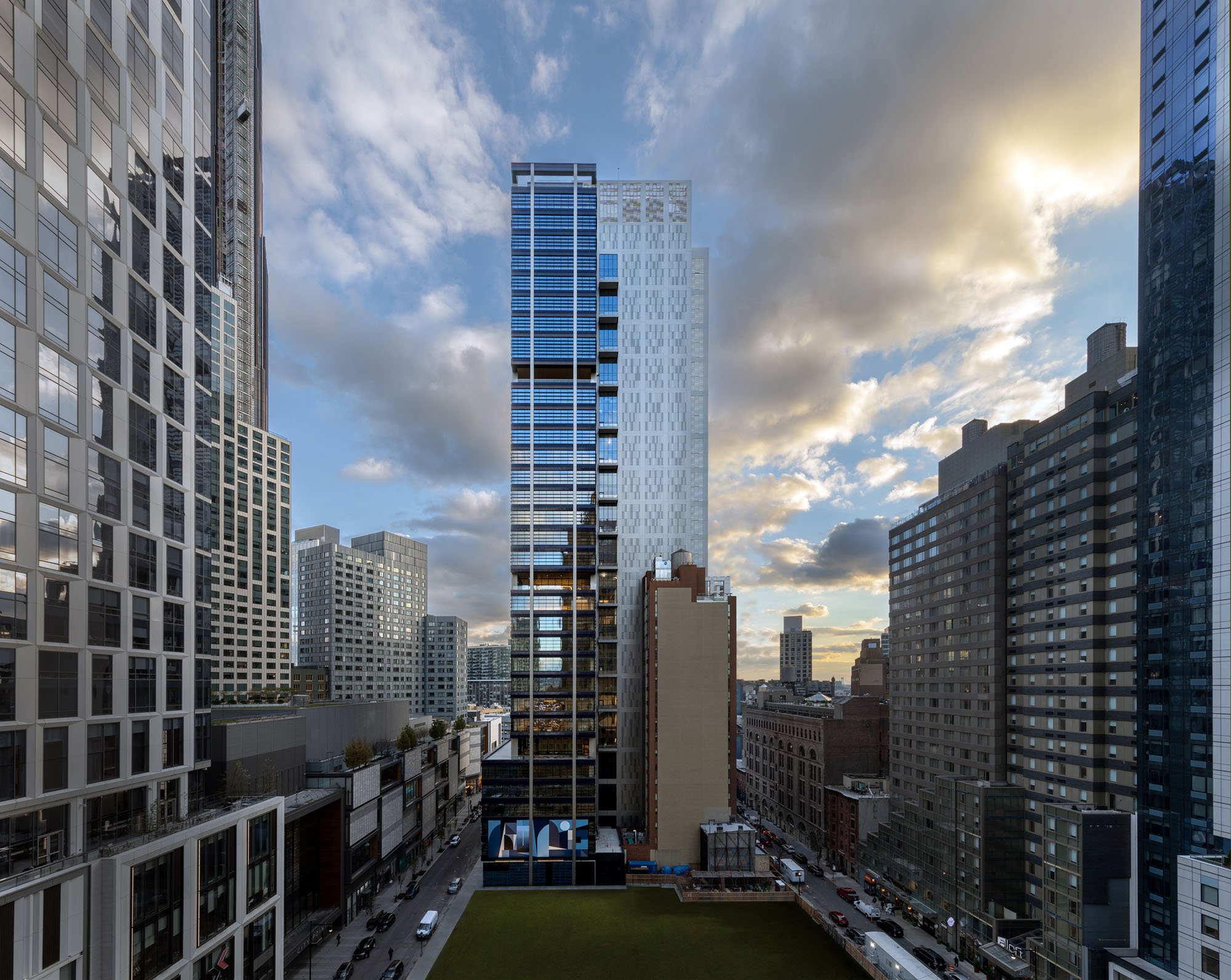 July 13, 2023
One Willoughby Square is a Welcome Relief to the Brooklyn Skyline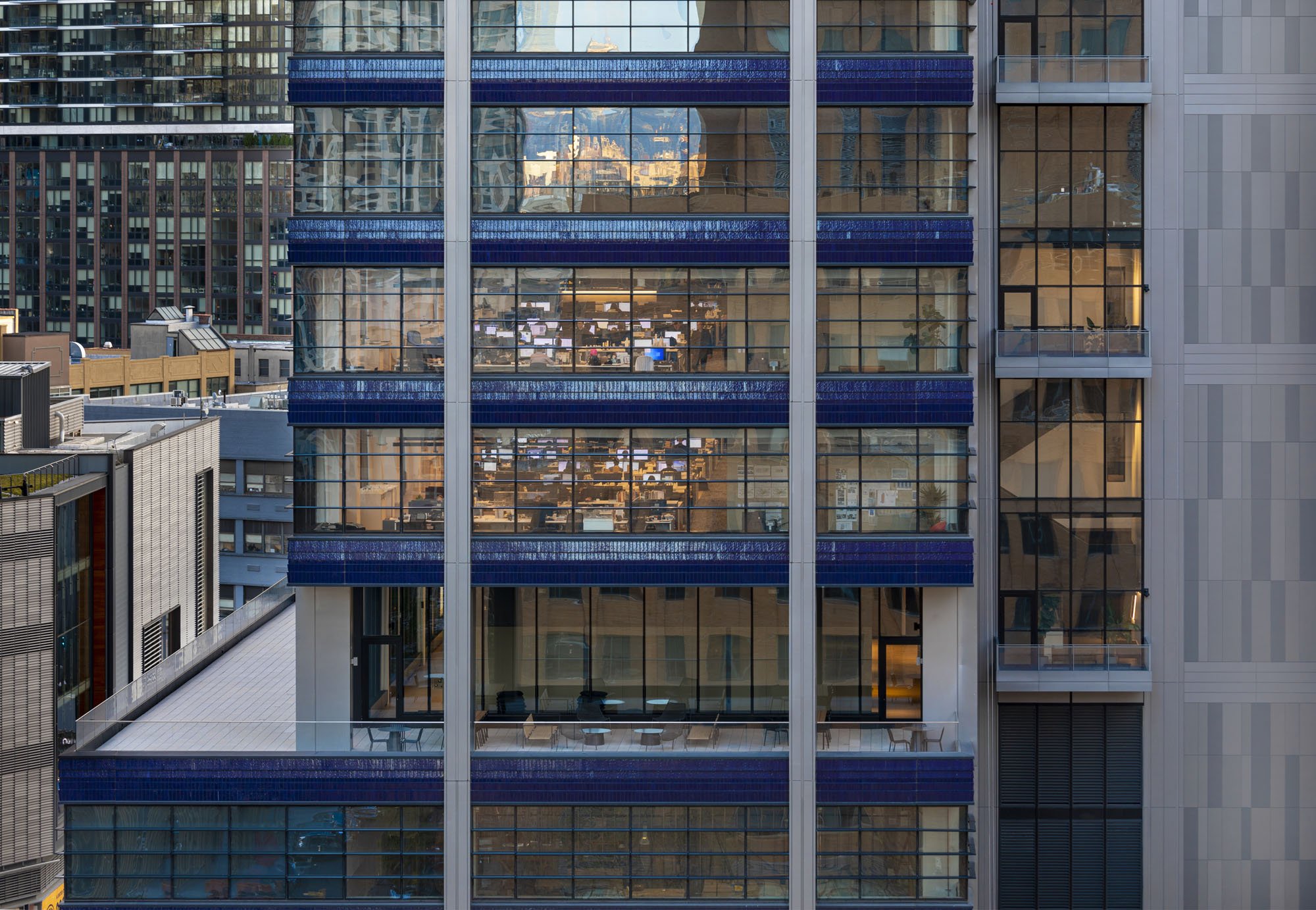 One Willoughby is Not Just a Glass Box
JEMB Realty, the building's developer, was originally planning yet another residential tower for the site but opted to do something given that every single high-rise constructed in neighborhood since the 1980s is residential—it's ironic that this is the first office tower constructed since the 2004 downtown Brooklyn rezoning, which the city imagined would produce all sorts of office construction. The wait was worth it for the tallest office building constructed in that borough since the 1929 Williamsburg Savings Bank building (now luxury condo development One Hanson Place.)
FXCollaborative began the building's design before realizing it was building their own home, but then embraced the idea of reversing the usual imperatives of design. Architects obviously are in the business of asking what clients want all the time; this time they set out to offer what they particularly want to others. Rodriguez says, "In a way we were saying everybody wants an architect's office—open loft, flexible, rough, and able to handle whatever's thrown at it."
The building consists of two separate volumes on a T-shaped site, one containing core functions largely clad in patterned aluminum and a main volume with a brick and glass facade. The principal office segment is different from its tall peers both in Brooklyn and Manhattan, and that's very good. Rodriguez says, "They realized that they wanted to build a building that was not just a glass box. It couldn't be another generic office building. It's not a Downtown Manhattan pinstripe building, it's a Brooklyn building." They looked for inspiration to Raymond Hood's McGraw Hill Building, and Ralph Walker's New York Telephone Company Long Island Headquarters down the street. Rodriguez also half-jestingly compared the building to the Brooklyn Army Terminal turned on its side, "You can see a little of it in the 1970s buildings with the exposed vertical columns but they don't have enough craft."
This Skyscraper is New York Blue
The form is unusual. There's one actual setback at the base of the office portion but then three volumes that don't step back but recess at loggias, a formula that doesn't have that many antecedents: One Madison sort of does this, the Silberturm in Frankfurt does, the Calatrava Turning Tower in Malmo also does in a way. It's a strikingly effective solution, with very practical benefits of multiple large decks for fresh air (additional balconies off to the side on every other floor make outdoor access a breeze.)
The firm's aim, as Rodriguez explains, was to "break down the massing so it becomes more digestible. We wanted to have something that felt personal and that created the sense of 'that's my floor' or 'I'm two floors above that.'"
There's radically little glass in the building by the standards of 2023; the overall percentage is 33. Much of the facade consists of brick carefully patterned fronting pre-cast concrete spandrel panels. Decorative brick piers in the Walker building were an inspiration for the brick exterior, which isn't flat but consists of a pleated pattern tweaked after model study to determine its interaction with light. They wanted to dodge any interruption of the brick on each corner, an undertaking that a computer couldn't carry out, so they hand-pressed chamfered corner bricks in custom molds to fit. Their attention to detail came down to the shade of brick. Rodriguez recounts, "We needed a New York blue, it couldn't be a Texas blue, it couldn't be a Mexico blue."
Their methods were also old-fashioned, and effective, in wrapping the structure in handsome sunshades. These look at first like divided light industrial windows but they don't interrupt 16 to 18 feet-high windows, attached only to mullions between panels.
All of this enabled the use of the lowest-reflectivity glass, and considerably improved the building's energy performance, with FXCollaborative's office in One Willoughby receiving the first LEED Platinum v4 Interior Design and Construction rating in New York City and the highest-scoring LEED v4 Interior Design and Construction Commercial Interior in the country. 
FXCollaborative Brings it All Together
The firm also wasn't shy about adding an unusually large number of columns to the exterior—located every 15 feet in contrast to a typical 30—to retain fully unobstructed loft-like floors that span 140 by 60 feet.
Internal open stairs link the three FXCollective floors, and are possible throughout the building on any other floors. The floorplates are unobstructed but they're also of relatively modest size. They contemplated the question—even before COVID-19—of whether immense floorplates were really desirable. Rodriguez explains, "A lot of people recognize that they don't need 300 desks, they need 150, and they'd rather be on a floor plate that is smaller where they can see each other rather than a floor plate that wraps around a giant core so you don't see each other."
Flexibility was their guide throughout the project; there's space for stairs between office floors for larger tenants, as well as easy means to subdivide floors for smaller ones. The building is now around 60 percent leased; prior to the pandemic, only FXCollaborative and a public school had committed. Additional tenants include another firm, Architectural Research Office, the Ms. Foundation for Women, Propel, and Gemic. An amenity floor located at one loggia level also offers an obvious incentive, as detailed by Adrian Madlener previously for Metropolis.
Rodriguez comments that the firm considers this building a culmination of recent efforts across a range of projects, "This is the first time we were able to bring some of our areas of exploration into one building. It was a chance to take all of our ideas and finally synthesize them."
The only problem? "The biggest trouble is having 120 architects as your clients."
Would you like to comment on this article? Send your thoughts to: [email protected]