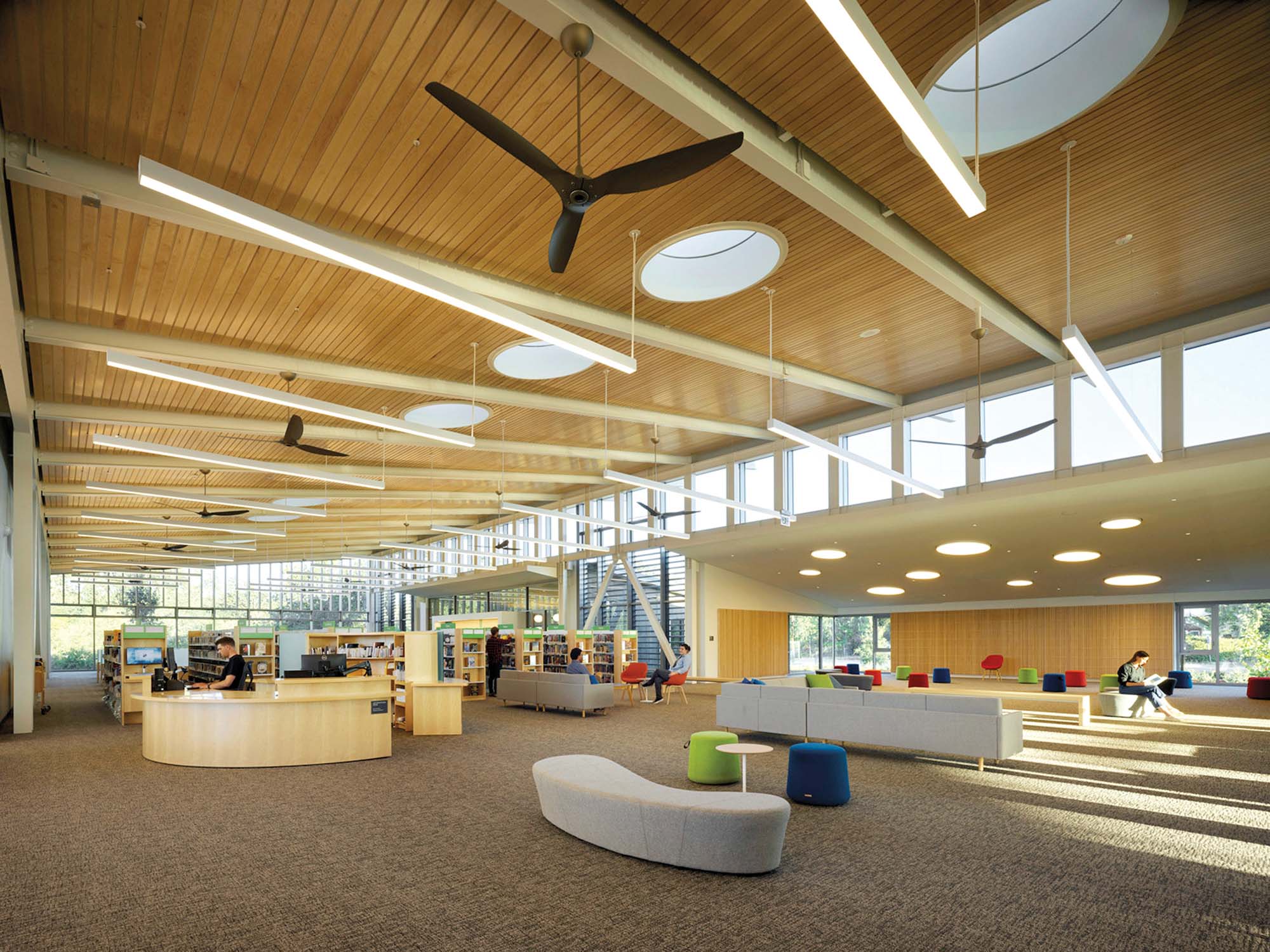 August 9, 2023
BCJ's Pleasant Hill Library Is Designed to Spark Creativity
Flexible Zones Foster Learning and Exploring
Given the dramatic evolution of libraries, the Bay Area bedroom community's choice to go with a firm with little experience designing one was shrewd. BCJ, known for delivering warm Modernism at a variety of scales, provides both big sweeping gestures and thoughtful, intimate moments.

Supported by exposed steel framing, the free-span main space is 200 feet long, and the maple-lined butterfly roof soars to 24 feet at its south-facing apex. Glass curtain walls at both ends visually extend the space outward, and rows of clerestory windows—both external and internal—draw natural light through the $24 million, all-electric building, which is targeting net-zero carbon.
---
More from Metropolis
---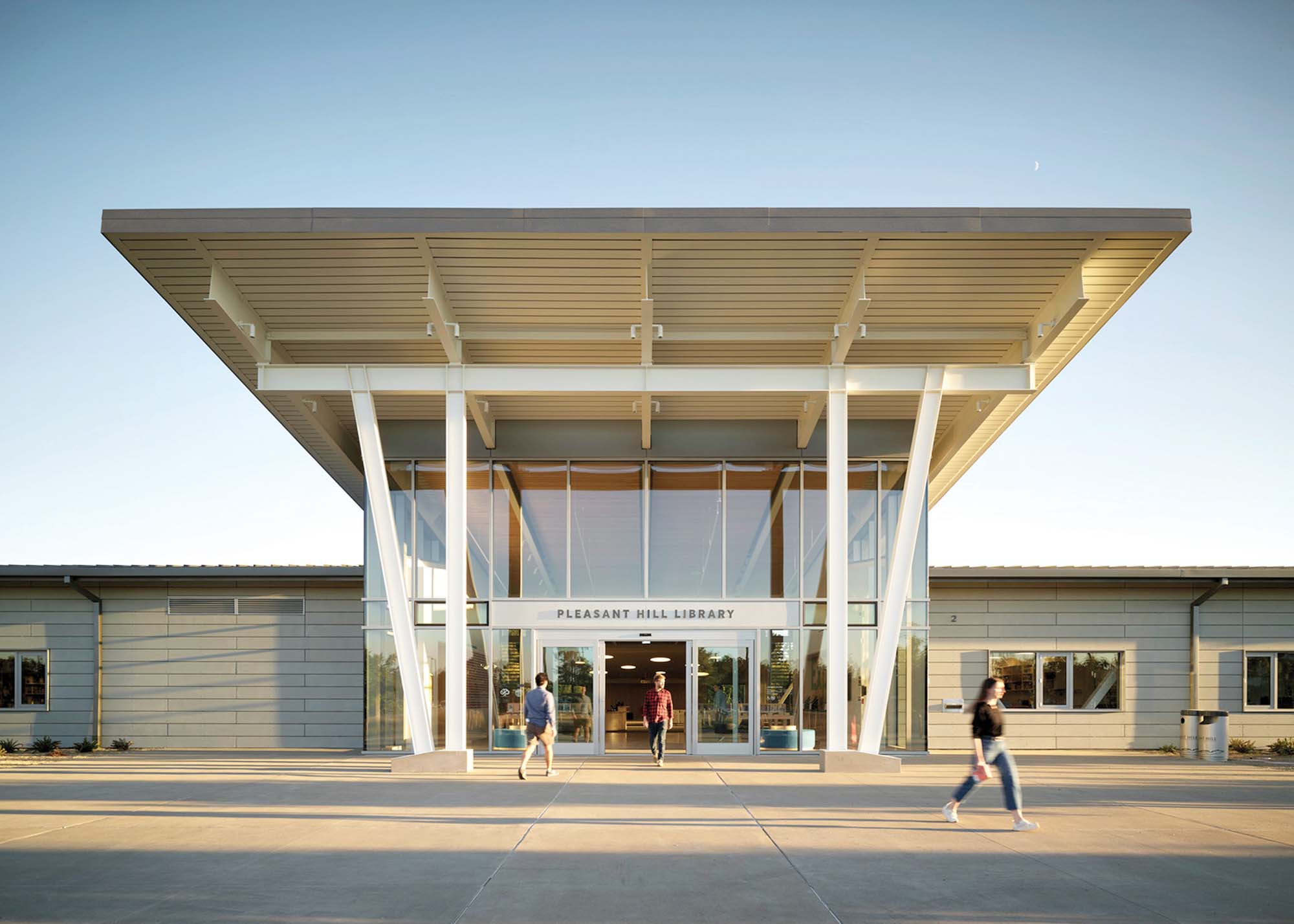 Meanwhile, three pavilions off the main hall offer more intimate environments. In the enclosed "retreat," a corner window and its accompanying L-shaped window seat immerse you in the native-centric landscape just outside, designed by Einwiller Kuehl. And just beyond the children's collection, a small playground with enormous 100-year-old eucalyptus sections salvaged by Evan Shively at Arborica gives kids a chance to let loose.
"You can tell when it's people's first time here," says Patrick Remer, the library's manager. "They're overcome by the beauty of the materials and the light. You can see their jaws drop."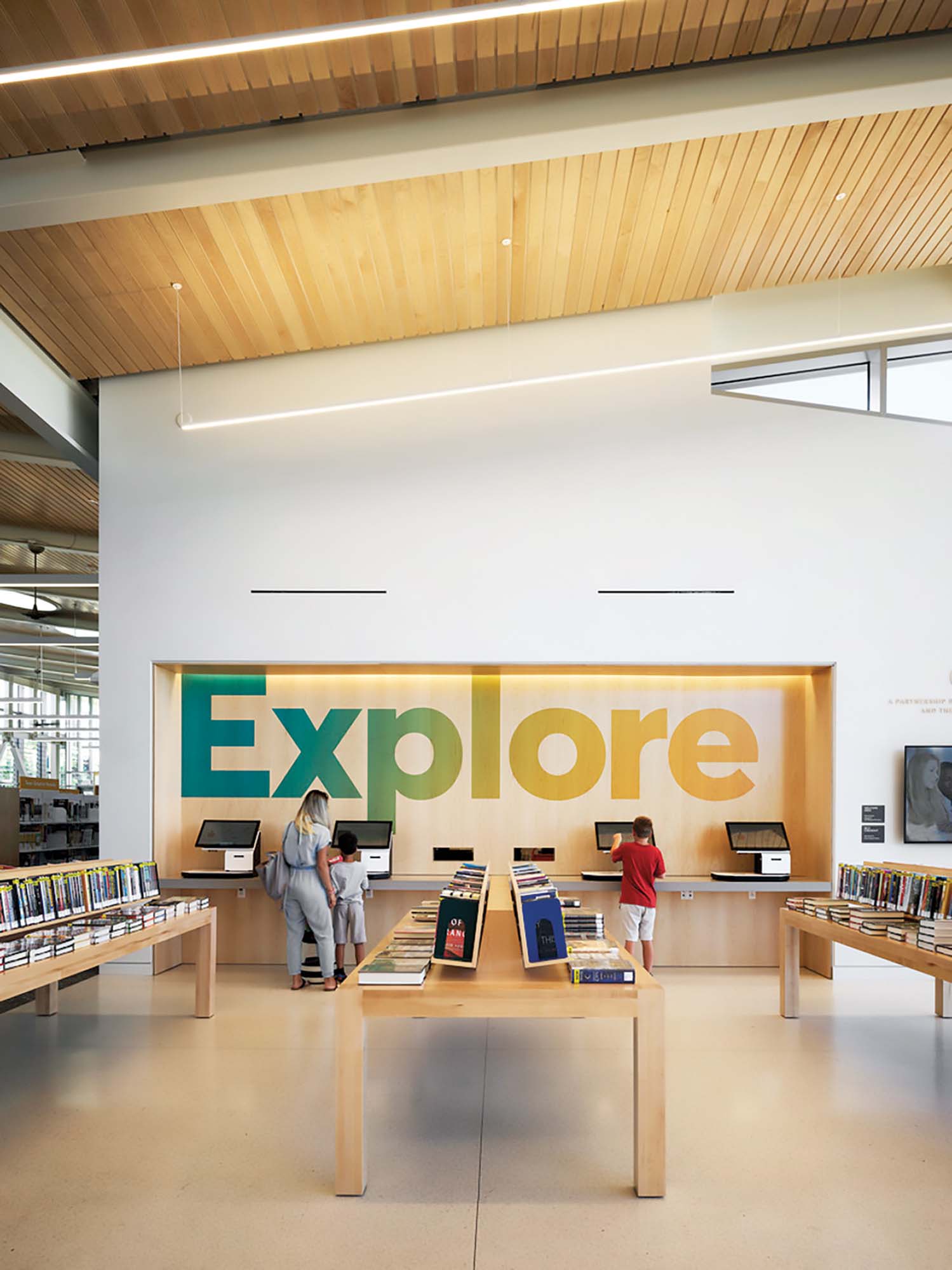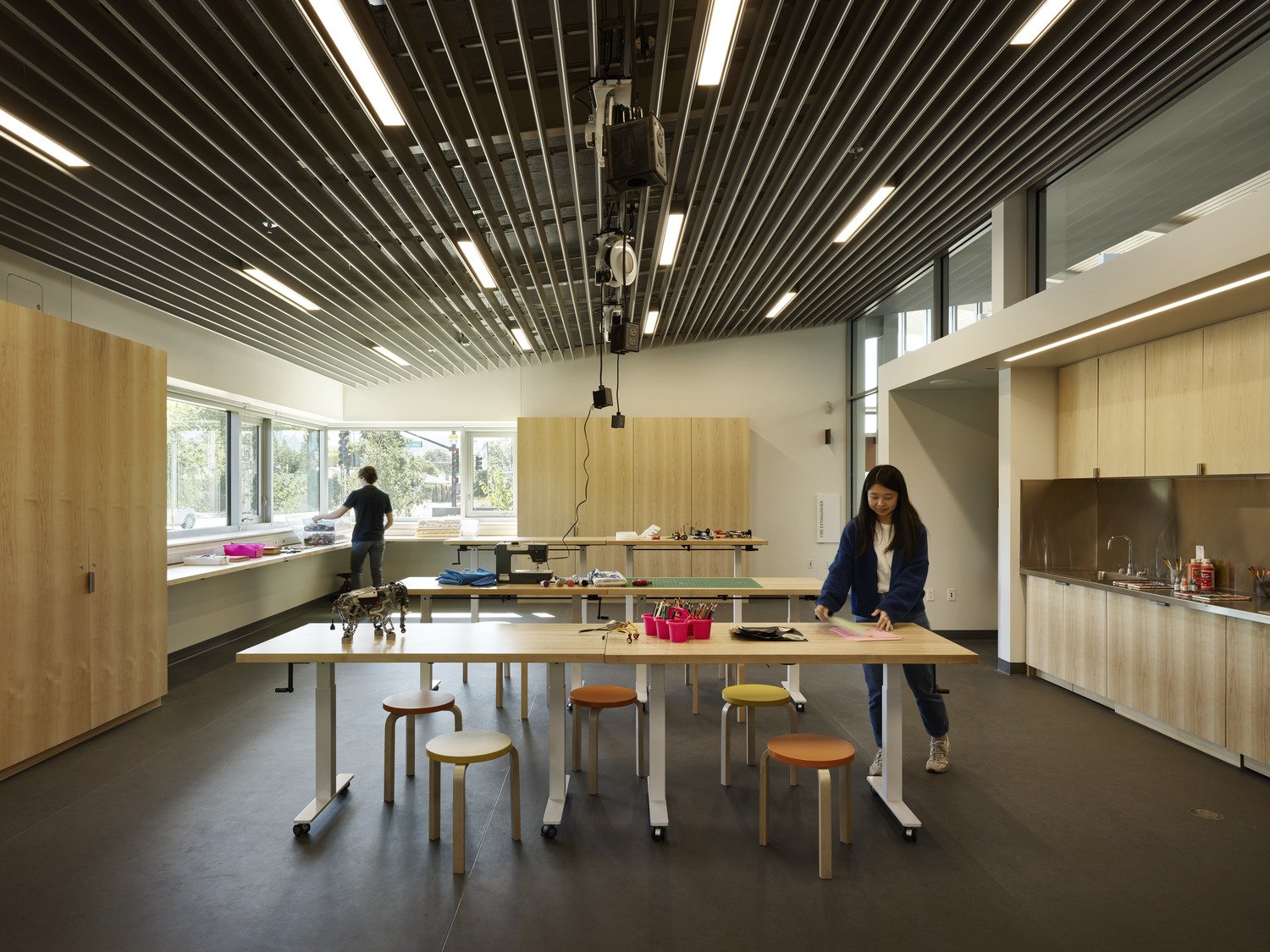 Would you like to comment on this article? Send your thoughts to: [email protected]