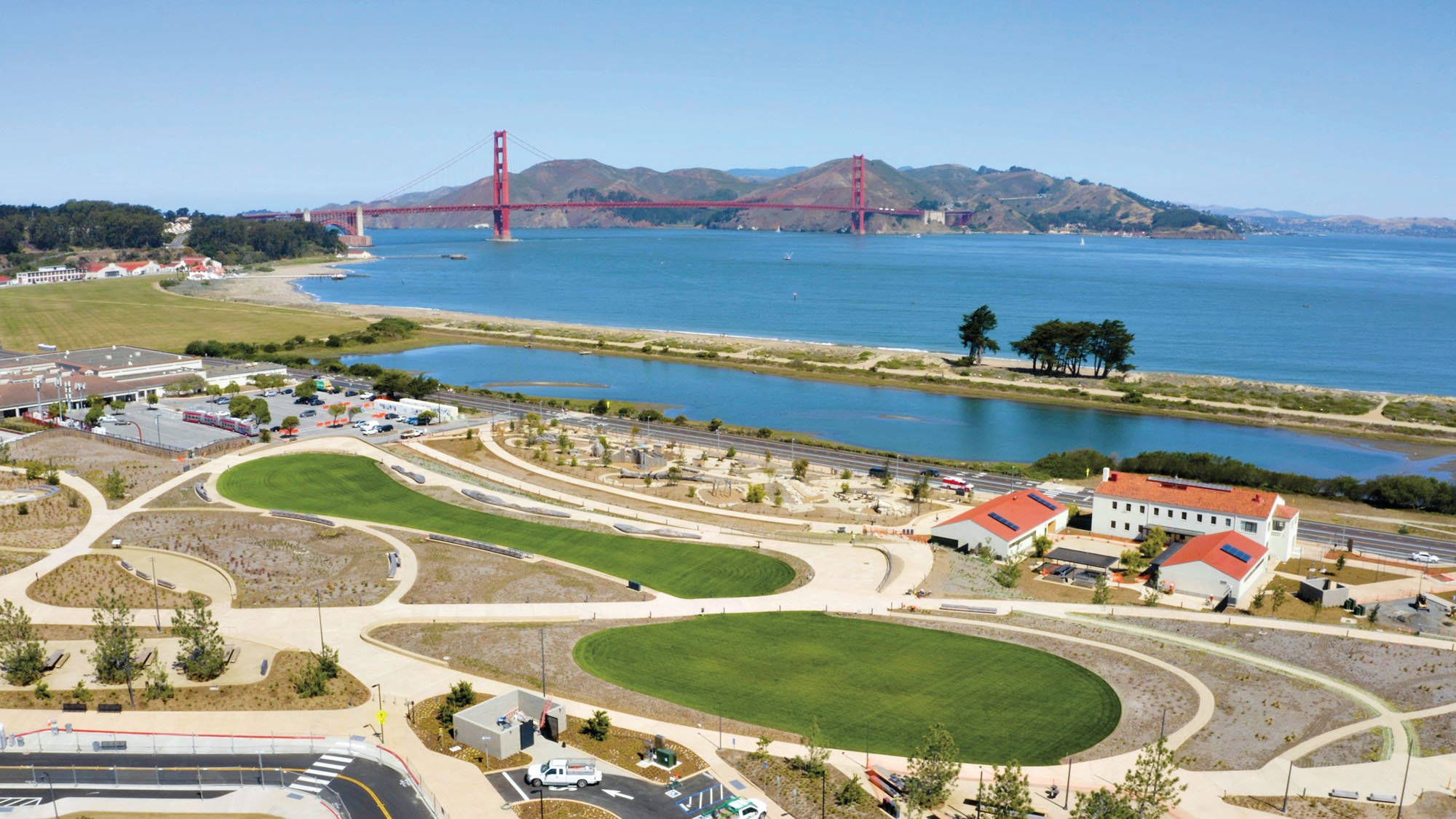 January 4, 2023
Tunnel Tops Park Heals San Francisco's Presidio
One of the flaws of San Francisco's Presidio, a 1,500-acre park edging San Francisco Bay, was the divide between land and water created by Doyle Drive, the arterial funneling traffic through the park from Lombard Street to the Golden Gate Bridge. That rift has been healed by a team that included the California Department of Transportation (Caltrans), engineers MKA, and landscape architects James Corner Field Operations, who together tunneled the road, buried it in more than 90,000 cubic yards of soil, and created the new Tunnel Tops Park—supported by an underground grid of stone columns—above.
Tunnel Tops is a successful public space because the experience of being there isn't about being on top of a tunnel; it's about being in a great park. The most important element in this sleight of hand is its curving network of pathways. From an aerial photo or the park's interactive map, the threads look like something a choreographer could have dreamed up. The rigid plat of the Presidio Parade Ground and surrounding streets unwind into ribbons with incredible views of the Bay. On the ground, the paths diminish the visual and physical impact of the grade change from the parade ground to Crissy Field and the Bay.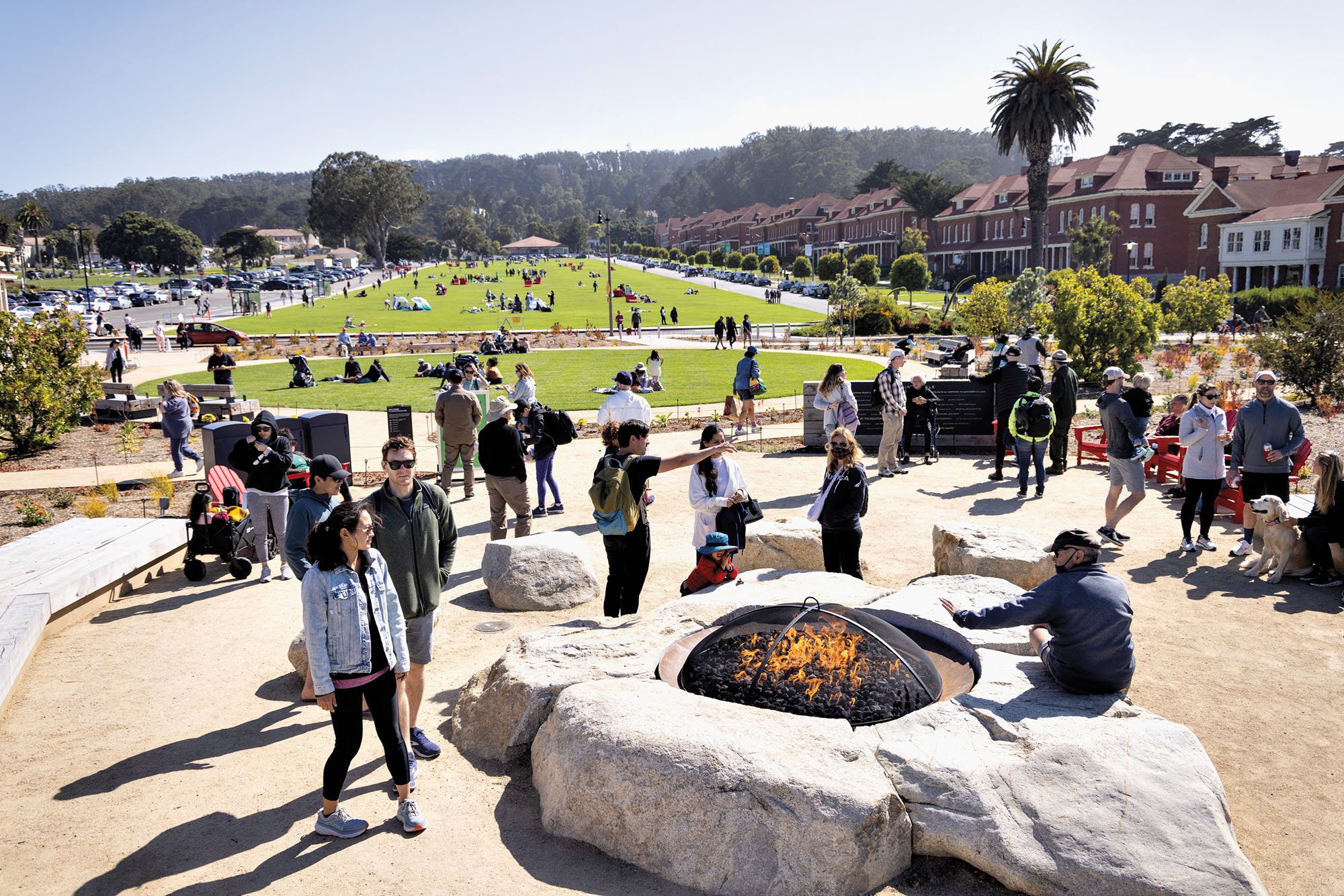 A family could spend an entire day exploring the opportunities for learning and play that Tunnel Tops connects. These include the Outpost, a space full of play structures made from natural elements, and the Field Station (a collaboration with local firm EHDD), where visitors can smell and even taste local plants, look at early maps of the site, and create new ones. Amid the drought-tolerant plantings are some lawns for running around. With few eating options nearby, the Presidio has organized food trucks on-site. For storytelling, a huge campfire lets you sit protected from the wind by bleachers. Or you can stand on those bleachers to get one of the best views of the Golden Gate.
Would you like to comment on this article? Send your thoughts to: [email protected]
---
More from Metropolis
---