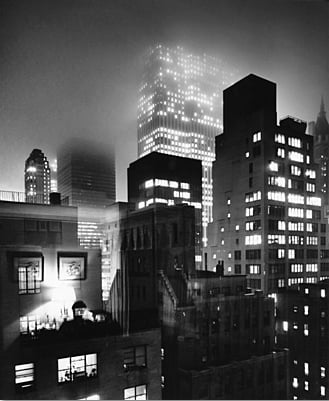 January 18, 2013
Remembering Architectural Photographer Balthazar Korab
The famous photographer passed away on January 15, 2013.
I picked up the phone one morning and heard a man say in Hungarian, "Korab Boldizsar vagyok," I'm Balthazar Korab. He needn't have followed up by adding, "I'm a photographer." I had known that for some time. As a young design magazine editor I was drawn to his crisp, moody, beautifully framed black and white images of the built environment, including the best of modernism. But I did not know, until that morning, that we shared a homeland and were both shaped by the cold war.
His story, like mine, began in Hungary. He came to the US in 1955. I arrived here in 1956. We were both refugees from post-WWII Eastern Europe. He left Hungary in 1949 when the Iron Curtain closed around the Soviet Union's newly claimed satellites. Eight years later my parents whisked my sister and me out of Hungary, when Soviet tanks rolled into Budapest and crushed the revolution.
---
More from Metropolis
---
After I heard Korab's voice and I learned of our shared beginnings, I redoubled my interest in his work. His color photos taught me to appreciate the modernist innovators who built a small mid-western town, long before I visited there (Columbus, Indiana: An American Landmark, 1989). Then I found out that his intense images of Eero Saarinen's work also revealed the story of the architect's design process. In 1955 when he arrived in Michigan, Korab was hired by Saarinen to document the design development on buildings that were destined to gain iconic status. It's not hard to make the connection between the initial fame and historic legacy of buildings like Dulles Airport in Virginia and the photographer's eye.
Perhaps more what's been written about him, his own words explain his emotional appeal. "I am an architect with a passion for nature's lessons and man's inventions," wrote the Ecole des Beaux Arts trained Balthazar Korab. "My images are born of a deep emotional investment in their subject. Their content is never sacrificed for visual effects, nor is a polemic activism intended to prevail over aesthetic balance."
Balthazar Korab died on January 15, 2013 at the age of 86 in Troy, Michigan.